Izaya's VIP Chatroom
is creating Anime & VTuber Reactions
Select a membership level
Dollars Club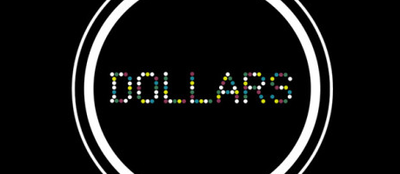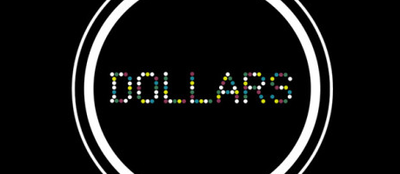 Welcome to the gang! You now have access to the first tier!
You're now pioneering the growth of this Channel and the content I will be bring in the future! Alongside the many thanks of joining this journey, you will have access to:
Discord 
Chat with me and many like-minded others about anything Anime, manga and things otherwise! Alongside that you will receive a special "Patron" Role upon joining the Discord letting them know just who you are! :)
Anime Reaction Poll 
Have a direct say in what will be showing up in your feed next!
Credits
As a thank you, your name will be on full display in all it's glory at the end of each video!
Anime OP Participation
For each Anime OP Challenge I create, you have the opportunity to request one OP to make it's way into the challenge (of course if it is appropriate to the tier of difficulty!)
Includes Discord benefits
Shizuo's Trusted
Shizuo's witnessed your strength and welcomed you into his circle!
Here you'll have access to all videos in all their glory and how they were intended to be experienced!
Unedited Reaction! 
Access to Unedited Reactions without any tampering to Audio & Visual for the best viewing experience!
All previous tier rewards
Includes Discord benefits
Izaya's VIP
Izaya's scoured all of Ikebukuro to find only those who are worthy of his personal information network, and you are one of them!
Now he wants to give back by giving you:
Trailer request!
Every month you can request one trailer reaction of your choice! Which can be further discussed on Discord! (Will not be able to request for Anime Opening/Anime Opening Sequence/Scene  if chosen)
Anime Opening request!
Request for an Anime Opening that I will react to! Hit me with those openings! Always looking for great openings! (Will not be able to request for a Trailer reaction or Anime Opening Sequence/Scene request if chosen) 
Anime Opening Sequence or Scene request!
Request one of your favourite moments in anime for me to watch and react to! Think that it is one of the best scenes/sequences you've seen?! Well shoot it over here and let me witness greatness with you! (will not be able to request for a Trailer quest or Anime opening if chosen)
All previous tier rewards
Includes Discord benefits
About Izaya's VIP Chatroom
Thank you so much for visiting my Patreon! I currently do anime reactions and create anime challenges for my viewers over on Youtube! 

Anime reactions are relatively risky to do on Youtube due to how their copyright system works, forcing me to chop up the video, lowering the audio and massively increasing the opacity the video all to decrease the potential threat of receiving a copyright strike.

Here is where Patreon comes in! All of these issues I have just addressed, do not apply here! I have all the freedom I need here without having to worry about copyright issues, being able to provide you guys with:

- Right audio levels 
- Never-seen before content 
- Uncut/unedited reactions 
- Opportunities to suggest and request for new series reactions,
- VTuber reactions! From Hololive & Nijisanji to Indie VTubers!
- Blocked Content from Youtube! (Black Clover & Original Monogatari OP reactions!)

If any of this is in your alley of interest, come along and join the ride! Your contributions here will 100% all go back into this channel and improving the quality of content I am able to provide! In return you guys will receive all these benefits! On top of being credited in videos and much more!

Thank you so much for your support and being part of my little journey here on Youtube and it truly would not be possible without you guys! So thank you and enjoy your stay ~

Become a patron to
Unlock 136 exclusive posts
Connect via private message
Recent posts by Izaya's VIP Chatroom
How it works
Get started in 2 minutes