Josh Wondra
is creating The New Reader's Rhyming Bible (In Anapestic Tetrameter)
Select a membership level

Alpha
I've set this up on a "per creative thing produced", rather than on a monthly basis, because I have somewhat of a manic-depressive personality, whereby I am incredibly productive, but only in fits and starts, so only getting paid when I actually produce something worth buying seems both to be a better deal for you guys and less of a stress inducer for me, since I won't have to feel constantly guilty that people aren't receiving the level of content they expect.

Given that I live in Kazakhstan with the inherent banking problems that entails, and given the surcharges levied both by Patreon itself and by PayPal, $2.50 per unit item is the minimum amount I can possibly charge while still being a worthwhile proposition.

For this amount, you will have access to the full completed chapters of this work, in whichever file format you please, as I complete them. If we've reached a funding level such that I can afford to pay an Artist, this will also include any accompanying illustrations. You're essentially buying a finished book piecewise, instead of as a completed whole.

That being the case, If/When this does become a published work in the traditional sense, you will receive a signed, personalized copy, gratis. Authors can typically purchase copies of their own work from the publisher at cost, and since I consider each of you to already have fully paid for said work, I'm happy to spend my own money to ship you what you've paid for, with a letter of thanks.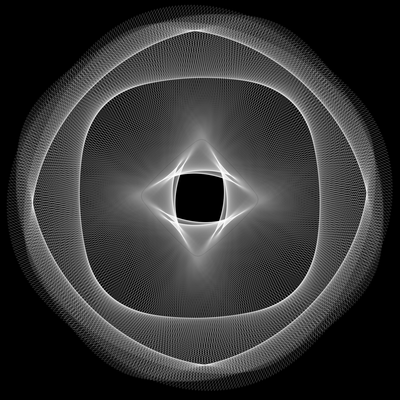 Beta
You get everything included in Alpha tier, with the additional benefit of receiving a "Behind the Book" making-of type blog post, where I discuss any thoughts or questions I had in writing the chapter at hand, so if you're interested in somewhat a deeper analysis of the scriptural text OR a deeper insight into my personal 'creative writing' process, to the extent that I can even be said to have one, this might be the tier for you.
Gamma
You get everything included in Alpha and Beta tiers, with the addition of a nice photo, in the highest resolution I can possibly produce. Kazakhstan is a truly beautiful country, and I'd be honored to share some of the gorgeous scenery with all of y'all guys.

Honestly though, 10 bucks per chapter is a lot to ask, and more than I can reasonably accept. So 80% of the proceeds from this tier will likely go to charity. I will find something good to do with y'all's money, whether it be paying for the local homeless guy to go to the doctor and get his teeth fixed or helping a school get actual decent textbooks for its kids.

If you feel like subscribing to this tier, and you have a particular cause you are passionate about, please, let me know, and I will find some way to promote it within Kazakhstan on your behalf. :)

Photos, Videos, and/or accompanying blog post detailing exactly how you've helped included, of course.
About Josh Wondra
My name is Josh Wondra. I've worn many hats throughout my (admittedly short) life, chemistry researcher, political analyst, special needs educator, proofreader for a business magazine in Egypt, junior editor for a sports magazine based in India, Bible translator/missionary in a former British crown colony whose name shall remain redacted for safety reasons, among other things.
I am a 27-year-old Texan native living in Alma-Ata, Kazakhstan. I currently work as an English teacher and copywriter for various online publications. The idea for this present work came about during one of my English lessons I had with a group of bankers a month or so back, where I tried to explain the various rhyme schemes and meters used commonly in English. I challenged my students to write a bit of poetry of their very own. In trying to come up with an example to present them, I attempted to rewrite a portion of the Bible in the style of Dr. Seuss (which, for the record, is pronounced "Soy-ce" as in 'voice' and not 'Sue-ce' as in 'goose') and it turned out to be quite fun.
I showed my manuscript thus far to a bunch of friends and colleagues and the feedback was overwhelmingly positive. So, I determined that, not only is it something that I personally would like to see exist (the motivation for most everything I write) but that there may legitimately be a market for it once it is completed.
If you agree with me, and would like to contribute to its production, then welcome to the Patreon family! We are exceedingly glad to have you with us on this journey. =)
It is my great hope that I can parlay this into an actual career as a writer, rather than producing endless amounts of loathsome SEO copy and promotional advertising in order to pay the bills and not starve. But time will tell. Either God will provide, or he won't.
If this project does well, I am perfectly willing to keep the Patreon around so that you may partner with me on future projects should you have an interest. I've got a folder on my desktop with 30-odd fiction and nonfiction novels in various genres and stages of completion that I would absolutely love to be able to share with all of you one day. But, one thing at a time. That's an ancillary purpose of this Patreon, as well, to keep my ADD brain focused on one singular project to completion and keep distractions to a minimum.
Addendum: I do have an illustrator in mind already for this project, my cousin Rob. This is not because I live in nepotism-land and have decided to just embrace it. Okay, partially, it's that, but he's genuinely an amazing artist in his own right, with a wholesome, kid-friendly style appropriate for a work such as this. He's agreed to do some promo work for this book, so that you all can properly envision how it will ultimately look, but since that isn't completed just yet, and since I'm not funded to the extent that I can actually afford to pay him, I will instead direct you to one of his previously-published books he made in collaboration with my other cousin, Jeff, so that y'all can get a feel for the style. It can be found here: 
https://l.facebook.com/l.php?u=https%3A%2F%2Fwww.a...
If we get to this point, awesome! It means there's actually a viable amount of interest in this project going forward.

It also means that I'll be able to pay bills and taxes and buy food solely by writing things I actually care about, instead of resorting to SEO clickbait ad-copy in order to not starve. So thank you! Thank you immensely!
1 of 7
Recent posts by Josh Wondra
By becoming a patron, you'll instantly unlock access to 2 exclusive posts
By becoming a patron, you'll instantly unlock access to 2 exclusive posts