Select a membership level
Fan Letter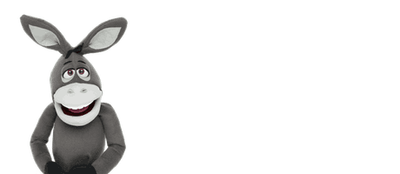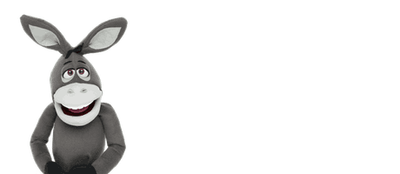 Thanks for letting me know you're out there and that I am read and appreciated. You're why I do what I do.

The reward for this level is simply helping the site exist.
Mail Carrier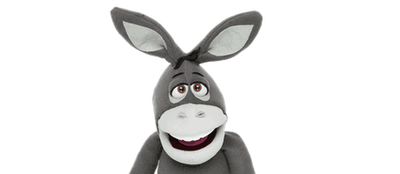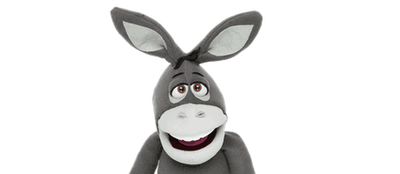 I think, "How much would I pay to support a site like Jackass Letters?" and the answer is $5 a month. Your answer may be less, it may be more, but for $5 a month I will credit you on Jackass Letters, and if you like, I'll add your site into the rotation for "Points of Interest." I'll include a graphic and a link to your site or project (within reason and at my discretion).

This acknowledgement stays on site for as long as you support this project.
Post Office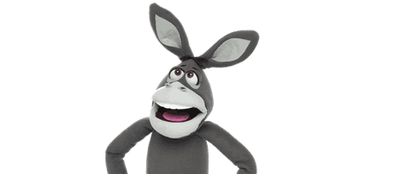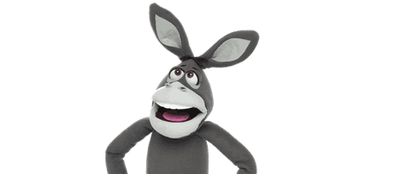 $10 will get you a signed copy of
Jackass Letters: Archive Volume 1
or
Jackass Letters: Archive Volume 2.
Your choice.
I am published on 
Run Amok Books
, and I would love to send you a copy of one of the above books.
I will also credit you as a supporter of Jackass Letters. I will also give you a graphical link to your site or project in my "Points of Interest" (within reason, at my discretion).
About Christopher L. Jorgensen
jackassletters.com
is a labor of love. I love running the site. I love that I get to sit down and knock out stupidity and people come along for the ride and love it as much as I do. I am grateful for every fan I have (except for one; you know who you are!).
If I had my dream job I would run 
Jackass Letters
for a living. I'd get up in the morning, toss one off in the shower, drink some coffee, write a handful of letters, run to the post office, drop that day's letters in the mail, and gather up all the replies. I'd then rush home to put them online as fast as I could just for you! I'd do daily posts to 
jackassletters.com
and I would bring laughter and joy and excessive exclamation points (along with random parentheticals and run-on sentences) to the world! I'd spend the rest of my time making puppet videos, perhaps working on a fiction podcast, and chatting with my fans on social media. That's my dream. But sadly there's no living to be made running a goofy letter site. At least so far.
I've been doing 
Jackass Letters
off and on for over a decade now. It's far from a cheap hobby, and honestly, it's too much work to have as a hobby. I won't break down costs, but to make weekly posts has an out of pocket expense of $200 a year in postage alone. Each letter is an effort to put online. There's the iinitial writing, scanning and imagine editing, transcribing and editing the reply, and the actual posting and promoting of the final product. I can't keep doing this without you!
This is where you come in. If you've read this far you are obviously a fan of the site (or I have nude photos of you and am forcing you to read this; you know who you are!). If you contribute a little cash I am more likely to post more often. The way I see it, if I could pull down $100 per letter this would make a nice part time job. Not as lucrative as working at Denny's, but totally worth my time.
I'd like to build an audience. I'd like to advertise and perhaps create a merchandising section on the website. I'd like to refresh the design and hire more illustrators and a web designer. This takes money. Your money. Show me some love!
Jackass Letters
isn't going anywhere. I will keep posting the occasional letter. I will continue to keep it online and pay the hosting and software costs. I make enough at my day job that the site isn't in danger of going away, but I don't make enough to be able to dedicate the time and energy I feel the site truly needs to succeed. I can make it better!
Here's the deal: If my fans donate a measly $200 (after costs) this will cover my 2020 postage. So I will renew my commitment for a weekly letter for a year! I'm bad at commitment, so obviously I'll miss some, but most Sundays a new letter will go online, and for each $100 extra raised there will be a bonus letter. That's right, you will be in control of the frequency of posts. Want more content? Well, that's entirely up to you!
I've made a commitment to keeping
Jackass Letters
free from annoying ads. You won't see Google ads, or tasteless taboola or outbrain ads. I will burn the site to the ground before I do that, but I am not opposed to more tasteful ads. So if you don't want to fund me through this site, if you want to contribute in a more traditional means, then reach out. Remember, you can always just send me cash:
Christopher L. Jorgensen
P.O. Box 546
Ames, IA 50014
Jackass Letters
is a one trick donkey, so there's not a lot I can offer as a reward besides my thanks and additional content, but if you like the donkey, please consider feeding it, so the donkey doesn't die. Nothing is sadder than a dead donkey. Won't you think of the donkey?
Here's the deal, if I hit $100 I'll post an exclusive bonus letter to my backers every single month. Eventually these will go on the site, but you get to read them here first.
1 of 3
By becoming a patron, you'll instantly unlock access to 2 exclusive posts
By becoming a patron, you'll instantly unlock access to 2 exclusive posts
Recent posts by Christopher L. Jorgensen
How it works
Get started in 2 minutes