Jack Fallows
is creating Cryptogram Puzzle Post
Select a membership level
The Outpost
Get access behind the scenes with the semi-regular podcast The Outpost, process pictures and videos, news and updates, exclusive offers and give-aways and a chance to give feedback, vote on creative decisions and be part of the community surrounding the project. And if you're an Instagram user, DM me @jack_fallows with your Patreon screen name to be added to my 'Close Friends' list and get real-time updates from the drawing desk! 
The Coven
Limited (194 of 250 remaining)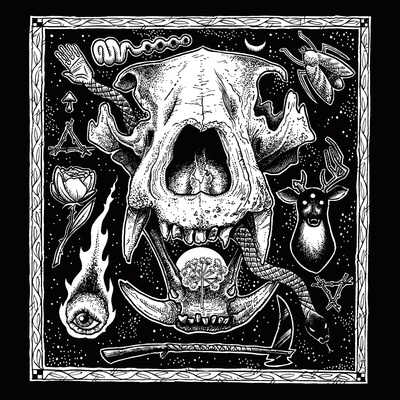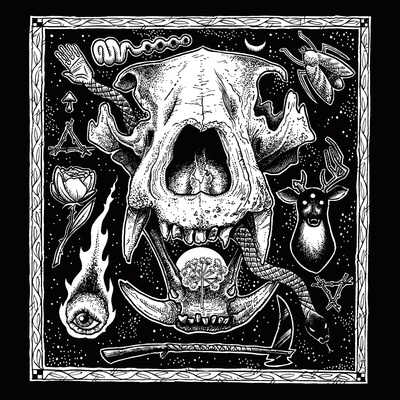 Get all the rewards of the previous tier, plus a subscription to the new series of Cryptogram, which is scheduled for release in 2021 and will be exclusively available on Patreon. There are only 250 slots available at this tier, so be sure to sign up now and secure your subscription! Issues will made available as digital downloads upon completion, then collected in print format with a cover image once three digital issues have been released. The print collection will be automatically sent to all patrons who pledged for the duration of the three digital releases, with a 'catch-up fee' option for people fashionably late to the party.


The Shadowhouse
Limited (1 of 50 remaining)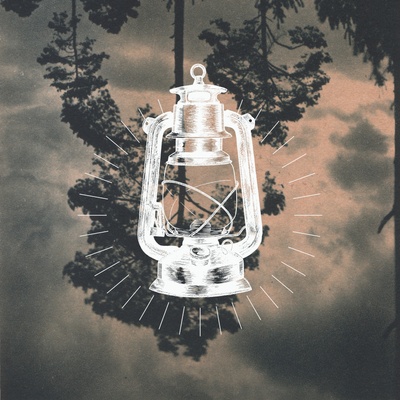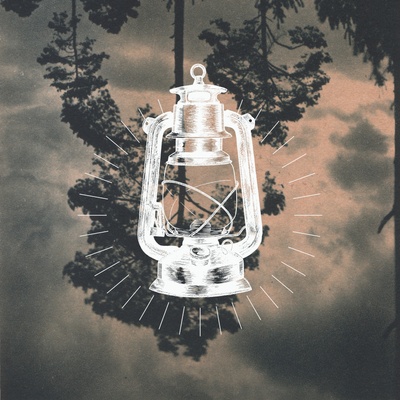 You'll get all the benefits of the preceding tiers, as well as a named Thank You printed inside each new print issue of Cryptogram for as long as you're subscribed. You'll also be given access to a digital download of the now-out-of-print first 6 issues of the series and get an exclusive Halloween card from me every year! This tier is extremely limited - only 50 slots available.

About Jack Fallows
Hello!
I'm Jack Fallows and back in March 2017 I started hands-down the most ambitious self-publishing project of my 18+ years making small press comics, zines, music and games; the project is called
Cryptogram Puzzle Post
, and it's a monthly puzzle story, following a young witch called Anna as she navigates the mysteries of a world not unlike our own. The story and the world continue to sprawl outwards as the series goes on, but each envelope remains a self-contained chapter of its own; allowing you to pick up any issue that captures your imagination and still follow the story and solve the puzzles within.
As a largely solo effort, I need to wear the hat of writer, designer and illustrator simultaneously, as well as handling the less exciting stuff like assembly, shipping, admin and maintaining an online presence. So each new envelope takes a massive amount of time and effort to put together while juggling all of these different concerns. However, retaining creative control over every meticulous aspect is what I'm all about - if it means sweat, headaches and/or ramen for dinner again that suits me just fine! But without advertisers or sponsors on board, this project is really only made financially possible by the generous, on-going support of my amazing readers and Patreon subscribers.
All that being said, the Cryptogram Patreon page is currently free to follow until the end of 2020! The page is now set up to charge patrons 'per creation', meaning I tick a box to have a post charge you, rather than Patreon automatically charging you each month. While I work on completing the 'monthlies' currently owed to subscribers - namely, the Dec'19, Jan'20 and Feb'20 issues, (which due to various huge delays are now very late) - I won't be charging anything for the process pics/videos, digital downloads, podcasts, news updates, give-aways etc. that get posted here. Once the monthlies are complete, which should be towards the end of 2020, the new series will begin. Here's how that will shake out:


The series will follow the same numbering convention, with the monthlies spanning (0.1 - 2.12), and the first of the new issues being (3.1). But they will no longer feature calendar dates, to remove that huge time pressure/expectation and to give me more space to experiment.


The new issues will still be grouped into 'seasons' of three as before, meaning you can still submit all of your answers to a season in exchange for a mystery art prize. But these 'seasons' won't follow the actual seasons - Spring, Summer, Autumn, Winter - as they did before.


Each new issue will follow roughly the same format, continuing to build on the already-established world, and consisting of the same kinds of spooky storytelling and puzzling you've come to expect from Cryptogram. But each individual issue won't have its own cover image, like previously.


Instead, once a season of three issues is complete, I'll create a cover image to encapsulate all of them and a print version will be made up and sent to all Patreon subscribers who pledged for that duration, with a "catch-up fee" option for anyone fashionably late to the party.


While a season is in-progress, issues will only be available as digital downloads, exclusively through Patreon. There will be 250 standard subscription slots (the Coven tier) and 50 premium slots (the Shadowhouse tier) available only.


It will NOT be possible, at any time, to pre/back-order the digital OR print versions of these new issues via the online store, as was previously the case. Everything is moving over here with the exception of a few UK stockists!

But if you came here to get your hands on some physical goods, worry not, pre-orders for the forthcoming monthly issues, as well as all the monthly back issues still in print, are available to order from the
online store
. Otherwise, why not come join us for a free ride, get in on the ground floor with a subscription to the future series and get up close and personal with this multi-limbed art beast? New features are being added all the time and different rewards are available depending on what you'd like to pledge; and however much that may be, thank you so much in advance. I really couldn't do this without you!
-Jack
$1,208.59 of $2,000
per creation
If we can reach this goal, you will allow me to:


Cover all the basic outgoings of the project such a printing, shipping, supplies and assembly and still have enough left over to pay my normal human bills! 

Dedicate more time to the project, allowing me to create Cryptogram to the highest possible standard. 

Spend more time on Patreon, making this page exactly what you want it to be, fielding your questions and/or hint requests and cooking up more projects.  

And let's not forget, I'll also be able to sleep better at night knowing I can feed my children etc. 
1 of 1
By becoming a patron, you'll instantly unlock access to 103 exclusive posts
By becoming a patron, you'll instantly unlock access to 103 exclusive posts
Recent posts by Jack Fallows
How it works
Get started in 2 minutes