Jac Kritzinger
is creating photography and (travel) writing, off the beaten track.
Select a membership level
Patron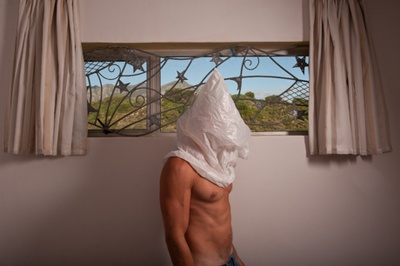 Vision unveiled. The strange stories and tall tales behind my most iconic far-flung photographs, past and present, are revealed on this platform for your eyes only.
All-Access Patron
Vision unveiled.
Pick my brain. Ask me whatever springs to mind regarding the creative process. This can range anywhere from the gear I use and proven tricks of the trade to lighting a mannequin in a swamp and why it's important to read poetry every day. Fire away.
First in line. Whether it's a taster, rough draft or actual launch of the latest project I'm working on, you'll always have a front row seat. If it's new, you'll see it here, first.
VIP Patron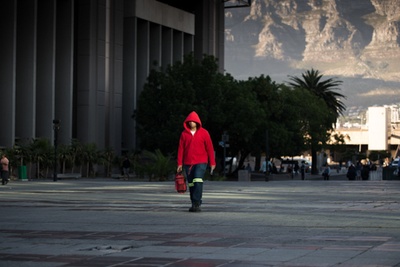 Vision unveiled.
Pick my brain.
First in line.
Print it. Once monthly, you have the option of downloading one high-resolution, print-ready file of any of the photographs featured on this platform to create something absolutely fucking spectacular. Just place your order and I'll send you the link, pronto.
About
As a
photographer
, both on assignment and out on a whim, I've done some pretty crazy shit. I've shot portraits of tribesmen in the sovereign mountain kingdom of Lesotho, and accompanied a South American president into Nelson Mandela's prison cell on Robben Island. I framed the painted faces of gurus as they looked up at the ravens circling the Kathmandu dawn, and went searching for renegade lions on the scorched plains of the Great Karoo. I partied with pro wrestlers on tour (winning a prestigious award for my efforts along the way), and shadowed feisty hippies in their efforts to replant a disappearing indigenous forest. I even carried a disembodied storefront mannequin on my back as I stumbled up mountains and trudged through lagoons, all in the name of high art. But that's another story altogether.
With my freelance career coming to an abrupt halt back home, my woman and I decided to leg it to the far side of the world. While I'm no longer working as a pro photographer in the commercial or conventional sense, I've rediscovered my illusive Muse along the way - most notably in the form of my own brand of travel and (street) reportage - snapped sharply back into focus by the exotic clusterfuck that is the Orient. Also, I am writing once again.
Now more than ever, I aim to use photography to show what is yet unseen, and words to tell what is yet unheard, in the distant lands without and within. In a world growing increasingly dull and crude, I like to think of myself, however fancifully, as an ambassador for beauty, a ruffler of reality's veil, a holy fool on the Road.
All being said, I can not continue this journey on my own. I need your support. And however crucial it might be, not strictly in the financial sense, either. Should my work warrant it, I require a devoted audience to complete the sacred circuit that keeps the sparks flying rashly among the barren tinder of existence. Without you, I'm just a lightsmith who prays in the dark.
I've always believed that true artists are the canaries in the coal mine of society. While I can't pretend to count myself among this lofty flock, and feel that a nightingale's tongue should be kept firmly in cheek, if you find sufficient truth in my voice, I'll continue to sing from the blazing shadows.
In exchange for your patronage I'll be offering exclusive content and insights, perks and creative guidance, all for your eyes only.
I'm ready when you are, fellow traveller through the void.
Let's make some much needed magic happen.
By becoming a patron, you'll instantly unlock access to 6 exclusive posts
By becoming a patron, you'll instantly unlock access to 6 exclusive posts
Recent posts by Jac Kritzinger
How it works
Get started in 2 minutes