Jacob Johnson Art
is creating Digital Paintings, Game Prototypes and More!
Select a membership level
A Gentle Voice of Encouragement
 I see you over there, across the street giving me the thumbs up and mouthing the words 'you got this'.

Those who wish to simply let me know that they think I'm kinda cool and want me to have a fancy cup of coffee every few months are welcome to support me here.

Seriously, thank you.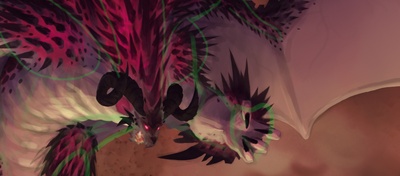 The Indoor Voice of Support
Not only will you be letting me know that you support me within comfortable conversational decibels. But you'll also gain Insider Access to Exclusive Content such as:
Regular Behind the Scenes Updates
High Res Paintings, Concepts and Sketches
Invitations to try out Prototypes
Your name credited as a supporter
Booming Voice of a Staunch Benefactor
Whoa, okay. Calm down.
Not only can I hear that you got my back, but I think everyone else can too! Was that your voice echoing off the building down the street just now?
By joining this tier you not only gain Insider Access but you also would likely be gifting me with tinnitus and the compulsion to create something as a personal thank you.
About Jacob Johnson Art
Hello and welcome to my little Patreon!
I'm on a journey to turn my dream projects into reality.

I've been in the creative industry for a very long time, but have done very little to work on my own personal ideas. The more I've learned about who I am, the more important it is that I push myself to actually develop and create these projects and share them.

By supporting me through Patreon, you'll be letting me know you believe in me and to keep pushing myself to create the things that I've always put aside. In return, I will be documenting my behind the scenes progress as well as providing other great content such high-res artwork, prototypes, tutorials and tips & tricks I've developed along the way.

Let's make something great together!