Jakob Haq
is creating video tutorials and reviews of music apps and hardware
Select a membership level
haQ attaQ Vault Access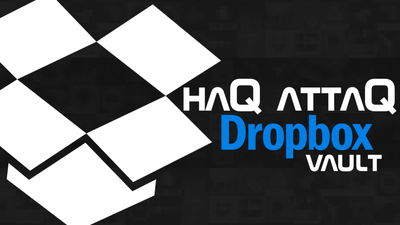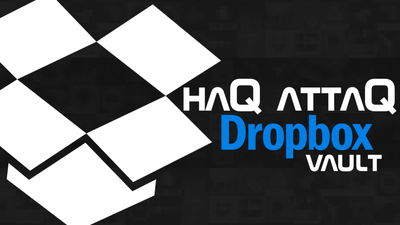 Patreon Exclusive video access - past and future Patreon Exclusive Videos including live streams.


haQ attaQ Dropbox musiQ
- All previous and future music releases (Albums, EP's, singles)


- music made for haQ attaQ shows, Live performance videos available as mp3's, presets and samples.

Dischord haQ chat
Get on the Patreon Exclusive haQ attaQ Dischord server and chat with me via text and occasionally via voice chat. Great thing with Dischord is that it's available as an app for iOS, Android, PC and Mac, so you can use it wherever you are. This tier includes all above mentioned perks too.
Includes Discord benefits
About Jakob Haq
THANK YOU!
Before I go of talking about myself, If this is your first time here then I just want to say thank you for visiting my Patreon page. And a HUGE thank you to all the people who decided to become Patrons too. You all mean a lot to me!
About me
My name is Jakob Haq and I am a mobile musician from Sweden with over 25 years of experience of computerized music making. I mainly make music using portable hardware, with an iPad as a central platform.
haQ attaQ on YouTube
I am a content creator on YouTube and for the past three years, I've produced about
750 videos
for 
my YouTube channel
. This includes tutorials, reviews and vlogs featuring hardware and music apps. I do want to highlight the "docutorial" episodes that i sometimes produce. A docutorial is like a deep review/tutorial and documentary all in One. These episodes usually contain interviews with hardware/app developers. I also include segments that goes into the background history about an app or a piece of hardware or even history about music industry technologies. I try to keep my self busy and I make sure to update my YouTube channel every week.
All of my videos are available to watch for free on YouTube and will always be free to watch. I set up this Patreon for those of you who want to support me and the work I do.
$1 Patreon Perks above
Instant access to the "haQ attaQ" vault where you'll find narrations audio files, music used in the haQ attaQ show episodes, behind the scenes videos and free downloades of EP/Album/Track releases. This tier gives you access to the Patreons only youtube playlist containing Patreon only videos. Occasionally I share unofficial versions of interviews I that do with developers, also available through this tier. And then there's there's the haQ attaQ lottery. Whenever I do a bigger review of an app I sometimes receive extra promo codes and every Patreon member can trow their name into the hat for a chance at winning. Don't expect loads of these lotteries, I try to do em once a month, but it all depends on whats up for review.
$5 Patreon perks - Dischord chat
Get on the Patreon Exclusive haQ attaQ Dischord server and chat with me via text. I've tried to find a way of chatting live with viewers without it being a hassle and Dischord is great for that. Why? Well it's available as a free app so you can use it wherever you are on whatever device type of you're using. Making an account is also free and when you go for the $5 Discord tier you also get assigned a role that unlocks the doors to an otherwise locked chat server, hidden from the public, for both voice and text chat. This tier includes all above mentioned perks too.
Im currently working on finding more useful tiers to add.
Patreon interaction?

To be honest I dont interact heavily with my Patreons. This is mostly due to the amount of time I spend on making videos. I am constanly working on tryng to find ways of balancing Patreon, Video making (YouTube) and I hope I'll be able to find a better mix of it all.
If you do wish to interact with me more I really recommend that you grab the Dischord chat tier!
👊🏼
Hardware Review Example
App Tutorial Example
$250
-
reached!
per month
Monthly Tips and Tricks video! Vote for a new topic and I make a video.

1 of 1
Become a patron to
Unlock 213 exclusive posts
Connect via private message
Recent posts by Jakob Haq
How it works
Get started in 2 minutes