James Aspey
is creating Educational & Inspirational Vegan content
Select a membership level
Blueberries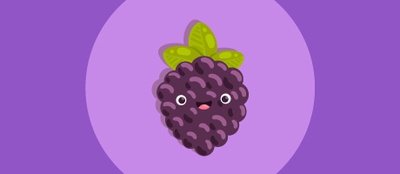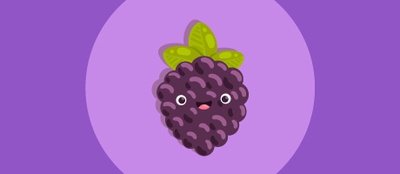 Yes, you are one of the smallest fruits, but when many of you combine you are a seriously good snack, or maybe even a meal!
Grapes
There are few things in life more beautiful than a big bunch of grapes (especially when frozen!)
Mandarins
Most of you don't know this, but I am addicted to you. Thank you for being easier to peel than oranges.
About James Aspey
Hey everyone, welcome to my Patreon! 
My name is James Aspey. I'm a passionate vegan and dedicated animal rights activist. I work full time creating content, attending events and giving speeches to educate, encourage and inspire people to become vegan.
I've created this Patreon page so I can connect with my biggest supporters and take my work to the next level by purchasing equipment, investing in increasing my skills and education, and producing more professional, consistent content. 
I've been dedicated to this job as an animal rights activist for nearly 7 years! Here are some of my biggest accomplishments: 
I took a 365 day vow of silence to raise awareness for animals during my campaign, Voiceless365.
I ended my vow during an iconic interview on Australia's most popular morning TV show. The interview has been seen by tens of millions of people and inspired countless to start their vegan journey.
I cycled 5000kms across Australia to prove that vegans can be fit & healthy. 
I created a campaign to raise $20,000 for charity, where me and 2 others were tattooed for 24 hours straight by 3 vegan tattoo artists.
I've given hundreds of free speeches at schools, universities, events and conferences all around the world.
My animal rights speeches have received over 30 million views online. 
I've attended and documented many activism events, including animal rescues, bearing witness at slaughterhouses, marches and street outreach events.
I've been featured on prominent TV shows, radio programs, and podcasts from all over the world.
I've filmed and done livestreams inside slaughterhouses. These images and videos have been viewed by millions and been the wake up call for many people.
My daily job includes:
Creating and posting daily content on my social media platforms that have a combined reach of over 500,000 people.
Reading and responding to questions and comments as well as debating animal rights/veganism and sharing the answers and conversations to my audience.
Promoting and showing how easy, healthy, fulfilling and fun it is to live the day to day vegan lifestyle.
Promoting vegan brands, products, restaurants and businesses.
Exposing the brutal reality of factory farms, slaughterhouses and other forms of animal exploitation from all around the world.
Interviewing other vegans, such as doctors, athletes, politicians and activists.
Creating, editing, captioning and posting photos and videos.
Assisting other vegans in their activism.
Supporting and sharing animal sanctuaries and activism events.
Learning new skills and furthering my education to be a more effective activist.
Giving interviews on other people's YouTube channels, podcasts, blogs, etc.
My success in converting thousands of people to this lifestyle is due to my unique approach. All my efforts are based on a well thought strategy that I've been refining throughout the years to resonate with as many people as possible, especially the mainstream audience. My method includes not only sharing the harsh truth, but also speaking in a non judgmental, peaceful and compassionate way. I also share my personal life so people can relate to me as well as giving my non-vegan audience another reason to stay interested and keep following my work.
By joining my Patreon, you will have access to an exclusive place to connect with me. You'll have a vote on my upcoming projects, be able to give me feedback, ask questions and be a part of my team! I will do my best to reward you for your contribution through checking in frequently, replying to your comments and messages and making exclusive content for you.
I am deeply grateful for your support! Thank you for assisting me with spreading a message that will bring an end to the exploitation, suffering and slaughter of trillions of animals. This is my life mission and the thing I care about the most.
A vegan world is possible and I am dedicating my life to help make it happen!
By becoming a patron, you'll instantly unlock access to 1 exclusive post
By becoming a patron, you'll instantly unlock access to 1 exclusive post
Recent posts by James Aspey
How it works
Get started in 2 minutes