JamesJHL
is creating Music
Select a membership level
Special offer until June 9
PUPS
You are supporting me and committed to being part of my projects, and I am so happy you're here.  Thank you!

- Access to Patreon Activity Feed
- Access to Community Chat



Includes Discord benefits
FOXES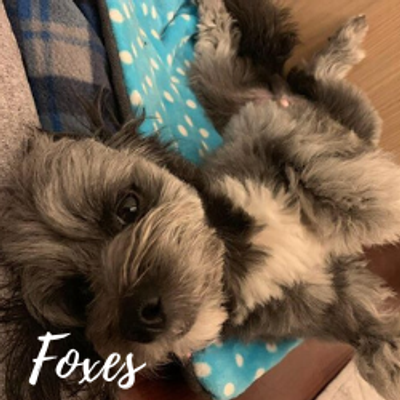 • Exclusive Patron-only Livestream Q&A
• First access to BTS clips & DEMO tracks
• Access to Patreon Activity Feed
• Access to Community Chat

Includes Discord benefits
WOLVES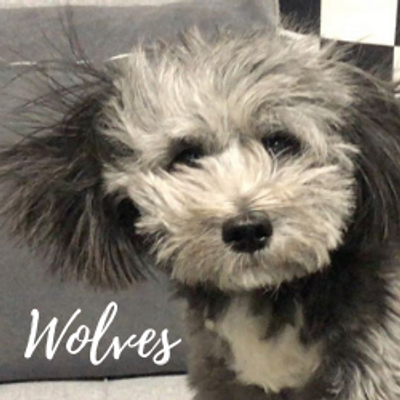 • Special 10% Off Code for the Official Merchandise store
shop.jamesleeofficial.com
• Official Patron Youtube Credit
• Access to Patreon Activity Feed
• Access to Community Chat
• Exclusive Patron-only Livestream Q&A
• First access to BTS clips & DEMO tracks


Includes Discord benefits
About
Hello and welcome!
About me!
My name is James Lee and I am a songwriter/producer that's been active in Asia over the past 10 years. I played bass in a KPOP rock band called Royal Pirates until 2015 when my left hand was severed and nearly amputated in a freak accident. After 5 surgeries I decided to leave Korea and rebuild my life. After spending 3 months in a hospital for amputees, I decided there was no point in sulking and became obsessed with looking for another way to create.
I spent a lot of time trying to figure out how to continue music after my accident and I stumbled onto Kickstarter. My fans, friends and family were gracious enough to help reach the goal in a single day and we proceeded to release a project called 'The Light EP'. What started out as a project in my bedroom with hopes to distract myself from the physical pain and mental obstacles went on to hit number one in Southeast Asia as well as top 10 in many other countries! I've been able to continue with music and have been lucky enough to work with some of the most talented artists in Asia and top the charts 3 times as a writer and producer since then.
In with the new

I've had a crash course in life as a musician signed to a major label as well as doing everything independently and one thing is clear; Times are changing fast.
The Kickstarter was really an opportunity to do just that; jump start my project. It was incredible to see the online community come together to make a dream a reality and I can say without a doubt there is no way 'The Light EP' would have been what it became without all the people who contributed.
However, the responsibility of managing thousands of rewards for contributors and putting the project together so suddenly was overwhelming. I found myself slapped with huge taxes and unexpected costs coming in all directions. I feel like I got my PhD in running my own music career; it was a humbling experience, and I am so grateful I had it. This turbulent experience not only gave me hope of a career as a musician, it was an opportunity to narrow the gap between the people who listen to my music and myself. I felt closer than I'd ever been to my fans before and the inspiration from that has been why I'm able to continue what I do!
2020!
I've decided come 2020 I will invest as much time as I can to improve my production and songwriting, and I would love to have you join me! My target is to release at least 1 brand new track every single month, but there will be a lot of demos in between releases. After the Kickstarter, I realized I was in way over my head. I'm simplifying it here for all of us with 4 Tiers. Here's what I'll be offering to my Patreon Family:

T1- PUPS Tier
- Access to Patreon Activity Feed
I'll be posting about things that inspire me, random musings and probably a ton of pictures of my super helpful cowriter Jerry. (Hint: he's fluffy and likes to bark at reflections of himself)
T2 - FOX Tier
- Exclusive Patron-only Livestream Q&A!
I will host an exclusive Q&A from wherever I am in the world about what my new plans are, what new music I'm working on and whatever you want to know! (Actually, most likely what new foods i'm trying out as I travel a lot!) These will be for Patrons only!
- First access to BTS clips & DEMO tracks!
I will be writing a LOT of music and will be releasing selected demos that I feel have potential for being arranged and released later on. I'll also be sharing how I write and create with my
super helpful cowriter.
T3 - WOLF Tier- Special 10% Off Code!

Receive a special 10% Off code for Official Merch from the Official store.
- Official Patron Credit on Youtube Videos

Your name will be listed as an Official Patron in the description of my youtube videos!
T4 - ALPHA Tier- Everything above and a Personal Video Greeting!


*All tiers have access to the Official Community Discord!

As you can guess, it's can be costly to create music and is stressful and scary when there is no guarantee, but every little bit you can contribute will be used to make the music the best it can be! Whether you can help with $1 or you're able to contribute $1,000, I appreciate you from the bottom of my heart & I'm so excited to start this journey with you. Let's make some music.
James
once we hit 200 patrons let's do a livestream and cowrite a song together!
1 of 1
Become a patron to
Unlock 45 exclusive posts
Connect via private message