Jasmine Becket-Griffith
is creating Art
Select a membership level
Official Patron!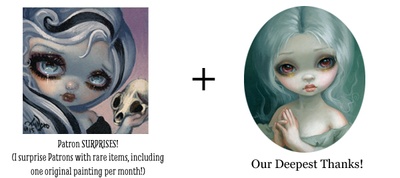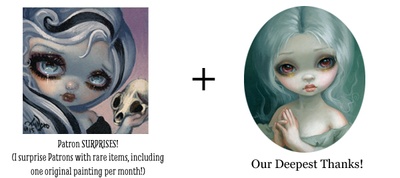 A $1 patronage gets you in the door! You will earn special place in my heart, you will be helping contribute to the arts, and you'll be getting a cyber pat on the back.  Also, each month I send out Patron surprises, things like rare items, figurines, exclusive pins, and(for example) usually one small original painting per month. 
Previews & Exclusive Coloring Pages
At the $5 level things really start to get interesting!  Firstly, COLORING PAGES. Yes, at least once a month you can download a fresh brand new coloring page of mine, completely new and different than those in my coloring books!  In addition to getting your foot into the door for my random Patron surprises (including items like original paintings!), the pat on the back for funding the arts, and the special place in my heart, you also get access to the Patreon-Only "Behind the Scenes" posts from me. These are things you will NOT see at Facebook or Instagram or anywhere else. Basically you'll get to see a lot more stuff from my personal life, more detailed photos from my studio, additional works-in-progress photos, projects in the early stages, videos, pics of me, Matt & the kitties as we go about our business, my vacation photos and pics from "behind the scenes" when we do art shows and conventions.

Discounts, Coloring Pages & more!
At the $10 level you get everything included in the first two levels of patronage (inclusion for Patron Surprises, Monthly Coloring Pages access to the Patreon-Only "Behind the Scenes" access feeds, etc.), but most imporantly you get a PERMANENT 10% OFF STRANGELING.COM discount. The discount can be applied with no limit on paper prints, limited edition canvases, open edition remarqued canvases and yes - even Masterpiece Limited Editions (a savings of nearly $60 on these!). If you are a person who buys several prints throughout the year, or even just a few limited editions this will save you money in the end. We will contact you within a day or two of your sponsorship with the discount code and details. If you ever purchase artwork from Strangeling.com I recommend getting this level of patronage.


About Jasmine Becket-Griffith
Welcome to my Patreon page!  My name is
Jasmine Becket-Griffith
. I am an artist - an acrylic painter. I paint all the time, having started my career and website in 1997.  Lots of beautiful big eyed girls, faeries, mermaids, pop surrealism, new contemporary, fantasy art and such. If you have ever visited a Disney themepark, browsed through an art magazine, bought something from the Bradford Exchange, stumbled across my nearly 
1.6 Million Fans on Facebook
, or visited my 
Strangeling.com
website you are probably familiar with my work. I hope you enjoy it!
I have joined Patreon to create a space for myself and for my fans, collectors and patrons to connect and interact in a way beyond that of existing social media. Patreon is where you will find exclusive content unavailable anywhere else, advance notifications and sneak previews, receive surprises (if you are an official Patron I typical do multiple "surprises" throughout the month - you might find yourself a surprise recipient of rare Disney items like artist color proofs, original paintings, one of a kind production artwork, retired/exclusive pins, etc. ), see a lot of "Behind the Scenes" photos, and depending on what patronage tier you subscribe to - even get "first dibs" and "reservations" on original paintings and hard-to-get Limited and Masterpiece Editions.  We have a
Patreon Pin Collector Tier
 where you receive Patreon Exclusive pins, Patron Surprises on other exclusives, and a new Pin of the Month each month!  Full members will be able view original paintings before they debut to the public. Works-in-progress will be posted here FIRST. All starting at just one dollar a month.
SCROLL DOWN past the artwork to read the rewards associated with the various tiers, and to read the FAQ.
*****
Below are some examples of my original paintings!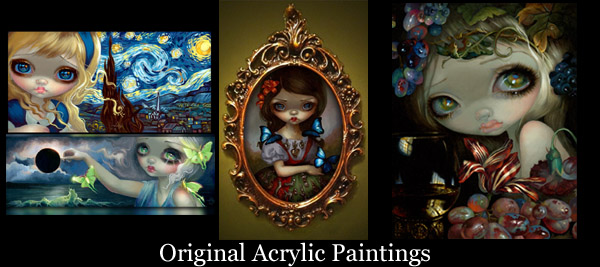 *****
Here are some "Works-in-Progress" - paintings while I'm working on them!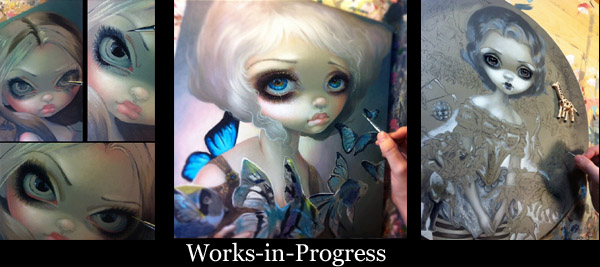 *****
Here are some of the paintings I've done for the Walt Disney Company - available through WonderGround Gallery in Disneyland, Marketplace Co-Op in Disney World, and throughout the parks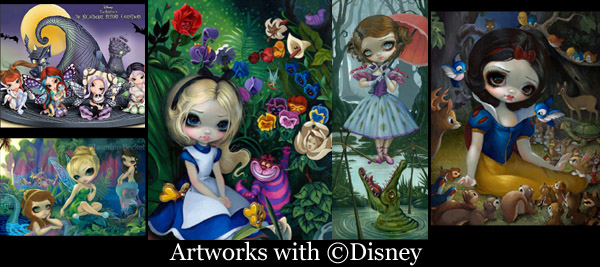 *****
Here are some various books and other publications I've done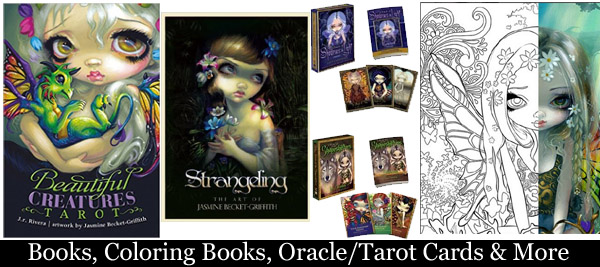 *****
And here are some various merchandise & product designs I've done with my art!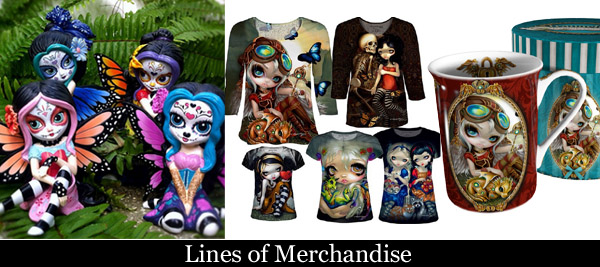 By supporting my Patreon, you can receive in-depth looks, sneak peeks, advance announcements and more featuring all of the above.  Please read the FAQ below and then scroll down for details on the different support & reward tiers.  Thank you so much for taking the time to read this.
FAQ
This FAQ is for my specific Patreon page and program. If you have questions about Patreon in general, questions about billing, payments, software, what patronage is, etc. please also visit the official 
Patreon Help Center here
 

(Scroll DOWN past the FAQ to get to the different reward tiers)Q: How much does it cost?
A: Depending on what tier you subscribe to, anything from $1/month +
Q: What does my money go for?
A: Your money goes specifically to supporting my artwork. I will not spend the money on fancy clothes and video games, this Patreon program is specifically to offset the costs of running my art career, keeping my website "ad-free," paying for bandwidth, legal fees, art supplies, website administration, and (very importantly) travel expenses so I can come & do art shows, meet my fans, etc.   To see my upcoming schedule of events, 
Click HERE
.
Q: But don't all the big companies and galleries pay you to come out and have shows?
A: No. Even if it's a free autograph event halfway around the world where all I do is meet fans for 45 minutes, all travel costs (and hotels, food, etc.) always comes from my own pocket. I do it because I love it and I love to meet my fans, supporters and friends. It is pretty much always at a tremendous financial loss. Patreon can help me offset these costs, and help make it possible for me to come out and see you all more often!
Q: So you really surprise your Patrons with things like original paintings? Even if we're only at the $1 level?  Does everybody get one?

A: Each month, I will do multiple surprises for my Patrons (not every Patron, lol, it's a surprise each time who will get a gift, I can't send them to everybody each month or I'd go broke!  I spread it around randomly) - so you may wake up one day with a "Surprise" from me and I will mail you an original painting. Probably a very small one, at least at first, but if this thing grows into a larger fanbase I start sending larger pieces as well.  No matter how many people join Patreon, I will still surprise at least one Patron with an original painting per month. If only two people sign up, y'all can take turns.  In addition I will surprise folks with other items out throughout the month, one of a kind & rare collectibles, Disney colour artist proofs, figurines, rare & exclusive pins, original production art and more - focusing on things that cannot be bought & sold elsewhere.
Q: So are you not going to post so much at Facebook, Instagram, etc.?

A: I sure am, just as I always do, don't worry! Patreon however will include ADDITIONAL content that is not going to be available at other sites. In addition, particularly at the higher tiers, I will preview paintings and works-in-progress here BEFORE I do so to the general public. That's part of what you get in exchange for a little support! ;)
Q: What is "Behind the Scenes" content?

A: This is fun stuff from me, that I don't bother sharing on other sites. Photos from my vacations, pics from my studio, pictures of me & my cats, pictures of projects I'm working on, pictures of us getting ready to set up our shows and events. Personal insights that the general public wouldn't probably appreciate, but that you guys might find interesting! I'm hoping to get more into doing videos and stuff too, and Patreon's "Behind the Scenes" will be where I post that kind of thing. "Behind the Scenes" content is available to those at the $5 tier.
Q: What is "Top Secret" content, and is it really secret?

A: Top Secret really is top secret. It is for the $50+ tier. In fact, once you join the tier we will have a short "NDA" (Non-Disclosure Agreement) that you will need to agree to. This is for serious collectors. This will be the first showings of works-in-progress, and those in the Top Secret tier will thus be the first people to get "first dibs" on my infamous First Dibs list. At that time as well, those in the Top Secret tier can also pre-order Limited Editions / Masterpiece Editions before the general public, which can be crucial. The Top Secret content will also include full previews of finished original paintings before art shows open, which can be a wonderful bonus for those still not having decided on a piece based on the work-in-progress pics. I will also use the Top Secret content feed to first announce new shows, private projects, pre-orders for new books, etc.
Q: How does the 10% OFF discount work?

A: The 10% OFF discount (available for those in the $10+ tier) is for my website, Strangeling.com (not eBay, not Amazon, not StrangelingUK, not Disney World, only Strangeling.com). Within a day or so after joining this tier, we will contact you with your discount code. You can use this discount code over & over again, as long as your Patreon membership on my page is viable. You will need to use the same email address when placing an order with the discount code at Strangeling.com as you do on Patreon (otherwise contact us first at
[email protected]
/* */ if you need to use an alternate email address).
Q: What do I get 10% OFF of?

A: You can get 10% off of any glossy paper prints, Collectible Metal Enamel Pins, Limited Edition Canvas prints, Masterpiece Limited Edition Canvas prints, or Open Edition Remarqued Canvas Prints at Strangeling.com - basically any print up there. If you even occasionally buy prints, this is an excellent deal for only the $10 tier. If you were to buy at $595 Masterpiece for example, you'd save almost $60 alone!

Q: How does the Pin Collector Tier work?
A:  It's one of the best things about Patreon!  Only $25/month.  If you collect pins, sign up as soon as you can, it is well worth it.  Firstly - you'll get the current Patreon Exclusive Pin (as of July 2017 that is the "Paisley" pin), not available for sale anywhere else.  Throughout the year, we release additional Patreon Exclusive pins, and whenever we do you'll get those too.  You'll also get items like Strangeling custom pin lanyards.  Then of course each and every month you'll get the Pin of the Month (usually shipped on the 10th of that month) automatically!  Not only that, you get 10% off any pins you buy from Strangeling.com (and prints or canvases too!).  All shipping worldwide is included.  Also whenever I have spare pins that are rare or exclusives leftover from special events (I usually order extras in case of loss or damage, and as they never hardly ever get damaged I usually have a handful left!) we will surprise some folks ONLY the Pin Collector Tier at Patreon by sending them an extra surprise pin, which can be quite unique & valuable commodities!  You also get everything that the $10 Patreon level gets, sneak previews, behind the scenes content, early works-in-progress, etc.  
Q: Who told you about Patreon?
A: The wonderful and very clever Amanda Palmer. She recommended it and she has a wonderful 
Patreon page here
too, look her up.
Q: I have other questions!

A: Well, then 
Email us HERE
$10,000
-
reached!
per month
$10,000 = structural repairs and construction needed for the Strangeling gallery (and our staff apartment) building at the Kansas City Renaissance Festival.
Sadly, in early 2020 and again in early 2021 our building (downstairs public gallery, storage unit, kitchenette, shop and living quarters) at the KC RenFest was burglarized, vandalized and generally trashed.  Significant structural repairs are needed (and stolen/damaged peripherals & inventory) in order to get everything up to code in time for our 2021 autumn season.  It's a large two story building, a proper house really with my family's living quarters on top with our bedroom, kitchen, etc. in addition to being my shop & gallery at the RenFest and requires a lot of repair to make everything safe & pretty again.  As Matt & I are currently stuck down in Florida we have to wrangle the construction & repairs remotely, and any additional funds will help us with our goal.  Thank you all, the RenFest is a big part of my family's life (and a fun place for you all to come & see us!).
6 of 6
By becoming a patron, you'll instantly unlock access to 876 exclusive posts
By becoming a patron, you'll instantly unlock access to 876 exclusive posts
Recent posts by Jasmine Becket-Griffith
How it works
Get started in 2 minutes