Jasmine Yoga and Wellbeing
is creating Yoga and Mindfulness Videos for Adults and Children
Select a membership level
Pregnancy Wellbeing
Your pregnancy journey is a very unique, and at times, an emotional period, when self care is particularly important. Taking the time to nourish your mind and body can have huge benefits to your wellbeing which is why we've created this Pregnancy Wellbeing Package. We're offering a range of videos, recordings and information to help you balance and restore.
You don't need a lot of equipment - just a quiet space and perhaps a yoga mat. Props such as cushions, pillows, bolsters and blankets can really help to make you more comfortable too. The Pregnancy Wellbeing Membership is £15 per month (£18 including VAT).
Your membership includes access to:
 A range of pregnancy-friendly yoga videos - restorative and flowing - ranging in length, so you can fit them around how you're feeling on the day.
 2 meditative recordings, promoting relaxation and connections with your baby.
Information detailing yoga modifications to try during the different stages of your pregnancy.
Note: Unless you have regularly practised yoga before, we would not recommend starting yoga until you move into the 2nd trimester.
Light Wellbeing Access
Enjoy a lighter version where your membership gains you access to four of our popular yoga flows, one shorter session and two calming meditations. They can all be enjoyed at home at your leisure. The yoga videos last for 30 minutes and the meditations are 10-15 minutes.
You don't need a lot of equipment - just a quiet space and perhaps a yoga mat.
Please note, if you would like to access our two live classes each week, you need to be a Full Member.
Your membership includes access to:
Four yoga 30 min videos (a mixture of energising and restorative)+ 10 minute shoulder's routine
Two meditations
You can watch or listen as many times as you like and the page is easy to access via phone or computer where-ever you are.

Jasmine Juniors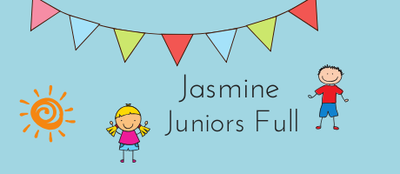 Yoga For Children

Join us on an adventure with our heroine Jasmine who travels around the world on epic yoga journeys from battling dragons to woodland campfires to the jungles of Costa Rica.

These videos are around 20 minutes each, perfect for children (and adults who want to embrace their silly side!) to discover yoga in a fun and engaging way. No previous experience necessary, we will talk you through everything you need to do.

Our full package gives you access to ALL videos, the charge is monthly, please note after you've paid your first instalment, all subsequent payments are on the 1st of the month. If you choose to cancel you will continue to have access for that entire month.


About
A haven for the body and the mind

What We're All About:

We offer mindfulness and yoga recordings and videos. Perfect for when you need a few moments to reconnect with your mind and body.

Wellbeing… It's a word that seems to be cropping up with ever increasing regularity… however what exactly is wellbeing, and more importantly, how is your wellbeing?

Do you struggle to switch off from work? Do you sometimes feel unexpectedly anxious? Do you crave a little peace? Do you rush from place to place, desperately trying to keep all the plates spinning? Do you sometimes feel lonely or isolated? Perhaps you'd like to devote some time to nourishing your mind?

Wellbeing is centred around coping with stress, being present in the moment, using the breath to relax and restore, meditating, and essentially being mindful of your mind.

Our Story

We're a family run business offering yoga and mindfulness classes in the beautiful North East at the seaside.

What to Expect

Enjoy a series of videos and recordings designed to help you de-stress, connect with your mind and body, sleep better and ultimately just take some time for yourself. Your monthly subscription will provide you with full access to our catalogue of resources, each will hopefully provide you with some beautiful moments to enjoy to yourself! We also provide shorter yoga classes for children as part of Jasmine Juniors (3-9yrs). Follow our little yogi Jasmine, as she adventures all around the world, enjoying time with the little people in your life.


By becoming a patron, you'll instantly unlock access to 86 exclusive posts
By becoming a patron, you'll instantly unlock access to 86 exclusive posts
Recent posts by Jasmine Yoga and Wellbeing