Select a membership level
CHILLING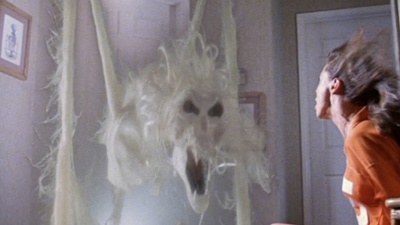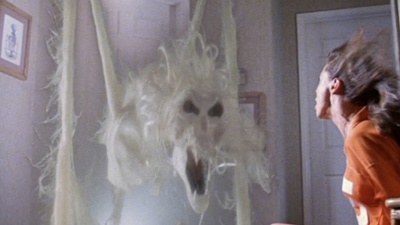 Thank you. When you pledge at this level or more (you don't have to stick to the minimum tier amounts), you get the following:
Instant access to all my private creator posts, past and future. You'll get my news before anyone else and see stuff I mightn't post publicly, plus my various regular updates and check-ins. This content will include my monthly Walking With Patrons vlog posts! 
Whenever it's humanly possible for me to offer early access to my patreons, you see my Early Access posts, which mainly show you my new YouTube videos and main newsletter articles, sometimes days early. 
Your name goes in a special thanks list on a Patreon page at JasonArnopp.com for the duration of your patronage. Note: if you'd like your name onscreen at the end of my YouTube videos, you'll need to pledge at the Terrifying tier or above.
An automatically-playing welcome video from me, addressed to all new patrons. 
The knowledge that every single dollar helps me to support my nearest and dearest, grow my YouTube channel and make me happier and more secure. Thank you!
TERRIFYING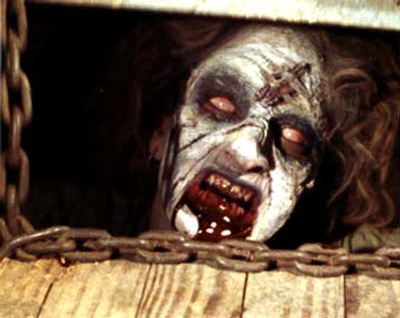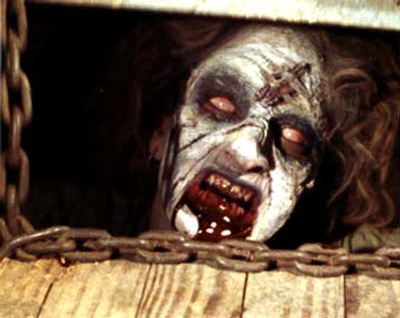 How very cool.  When you pledge this amount or more (you don't have to stick to the set tier minimums), you get the lowest tier's VIP benefits, plus the following:
As soon as possible after you sign up, I'll PM you a link to a personalised thank you video, just for you. This will be hosted on YouTube, but only you can see it!
In every new video I make for my YouTube channels Jason Arnopp's Terrifying House Of Obsession AND Possessed By Metal while you are a patron, you will be given special thanks by name in a written onscreen caption at the end of the video. Immortality: unlocked! 
After your first 12 months of patronage at this level or above, I'll send you a personally-scribbled-on postcard from me to celebrate the first anniversary of your support! I will then send you another postcard every further 12 months for the duration of your patronage. (See $10 tier for an extra special option concerning this card!) 
Your name will feature in a dedications list in every new edition of my fortnightly newsletter The Necronoppicon.
If you happen to subscribe to my free motivational newsletter Jason Arnopp's Sunday Confession Booth, you will receive a guaranteed response from me during the week that follows, whenever you reply to the newsletter to tell me how your week went (barring some kind of emergency in my world, etc!)   
OH DEAR GOD, WHAT'S THAT AT THE WINDOW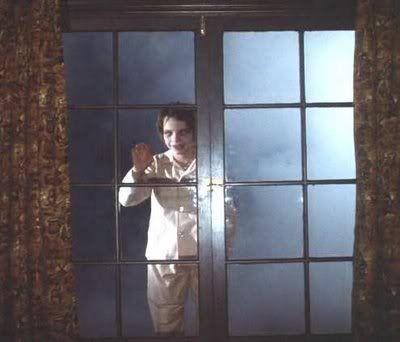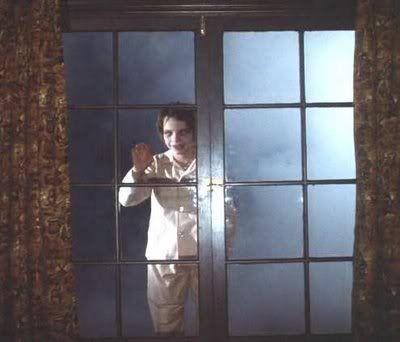 Woo! Thank you.  When you pledge this amount or more (you don't have to stick to the set tier minimums), you get the previous tiers' VIP benefits, plus the following:
Patrons on the Terrifying tier get a thank-you postcard every 12 months. At this level, you can choose to have yours written by any of my fictional characters. Just message me here on Patreon to tell me who you would like.
AMA! Are you a writer or other creative? You get to privately ask me one question every month. Just send me a direct message right here on Patreon, making the question as specific as you can. I might struggle, for instance, to answer "How do I write a novel?" :)
Not only will you receive a special thanks in every new YouTube video I make for my retro YouTube channel, but your name will be higher in the list, along with your fellow patrons at this level. 
If you include your Twitter info in your Patreon profile, I will publicly sing your praises in a tweet that mentions your @username.
About Jason Arnopp writer
WHAT IS PATREON?

Patreon enables people to heroically support creators' work with a recurring monthly pledge, while gaining access to a private community with access to exclusive content and contact. This helps creators gain independence, backed by the people who like their work.
Really cool, then.
WHAT DO YOU GET WHEN YOU SUPPORT ME? 

When you join my new VIP cult – sorry,
cough
, I totally meant to say
club
there – at Patreon, you can access patron-only content, info and chat. I tend to reveal things in this private space that I wouldn't post in the hell-hole that is Twitter. Most importantly, we can actually
chat,
 you and I, free from all algorithms and spam filters.
The private posts I've made for my patrons have so far included the following:
Walking With Patreons - monthly vlogs in which I stroll around Brighton, while talking to camera and updating patrons on all the latest, professionally and often personally.
A PDF of my short story The Nothing Men, which is only available elsewhere in the 2018 US anthology Resist: Tales From A Future Worth Fighting Against.
Blogs about my personal life and experiences in lockdown.
My 50-minute video chat about writing with Doctor Who writer James Moran, which we recorded exclusively for our patrons.
A YouTube blooper reel.
An Ask Me Anything Text Q&A.
Not only early access to my latest YouTube videos, but the odd extended version for patrons only!
Private notes I wrote into a text app on my phone, during the creation of my 2016 novel The Last Days Of Jack Sparks.
A PDF of my 2009 interview with Tom Baker, originally published in Doctor Who Magazine. This new offering has a new foreword from me.
Personal family photos
A video in which I show patrons three Brighton landmarks that feature in my 2019 novel Ghoster
Unedited versions of interviews with me for SFX and Doctor Who Magazine
A video from Summer 2021, in which I visit my first car boot sale since the pandemic began
When you pledge, you gain access to all this past content, as well as the future content, for as long as you remain a member.
Depending on the level (or 'tier') at which you choose to pledge, you may also gain perks like having your name at the end of my YouTube videos or receiving a postcard from me every 12 months.
Your patronage will also help me to: 
feel more secure as a writer of frightening fiction (a hugely fun career, but one whose financial instability is, aptly, terrifying.)
grow and improve both my YouTube channels.
support my family and other people close to me. This one, in particular, means the absolute world to me - especially in this bewildering current era in which we find ourselves - and so I like to treat my patrons like major deities.
I'm already excited to have launched a new private cult (goodness me, why do I keep
saying
that?!?
Club!
). Let's build this thing together! The bigger it gets, the more goals I'll hit and the more time I can devote to keeping my patrons happy and pampered and scared out of their wits.
If I can reach my next pledge goal of £1000, I will make available a deleted chapter from my novel The Last Days Of Jack Sparks. I mean, obviously it was deleted for a reason, but should be interesting to read - especially in conjunction with my explanation of why it was snipped.
Still reading? Maybe browse the various pledge tiers I'm offering and pick one that shrieks loudest. Patreon takes my patrons' payments on the first day of each month and you can opt out at any time (or edit your pledge level down or, gulp, up), safe in the knowledge that I love you for having backed me for however long you were able. You don't have to pledge the precise amount quoted on each tier - think of the various levels as minimums for that tier and that set of perks. One creative patron pledged $6.66, for instance, and so receives all the perks associated with the $5 tier, but not the additional madness available at the $10 tier.
I can't tell you how much of a surprised thrill it gives me, whenever anyone signs up to my Patreon. ESPECIALLY during these uncertain times. I get a real buzz! I will do my best to repay you with content, access and gratitude.
PAYMENT INFO: When you join this VIP club, you are charged up front for your entire first calendar month of patronage, regardless of which day in the month you pledge. For example, if you pledge £10 on March 14, you'll be charged £10 upfront, and then charged £10 again for the next month on April 1. You will then continue to be charged on the first day of each month that follows (provided you decide to continue supporting me, of course - you can cancel at any time!) 
Take a look at this page
 which explains in detail how the payment system works. The last thing I want is for anyone to feel surprised or blindsided by payments being taken! :)
IMPORTANT FOOTNOTE:
Patreon is far from the only way to support me! Buying my books is 100% support. There are also countless ways to back me that don't involve cash-money. When you read, recommend or review one of my books, or subscribe to my YouTube channels or newsletters, or even Like my posts on Twitter or Instagram, that's all wonderful support. You are no less of a fan for not supporting me on Patreon!
ALSO IMPORTANT:
I regularly stress to my patrons that they should come and go as they see fit, or as they need to. If you pledge, then need to stop for whatever reason, there is absolutely ZERO need to contact me and explain. :) I will simply be happy that you have been my patron for as long as you were willing/able. 
Any further questions or feedback? Benefits you'd like to see, but which just aren't there? Any concerns or worries or annoyances that are preventing you from joining? Drop me a line via my site. Thanks for reading and I look forward to welcoming you to this cult.

Club.

Club, club, club.
$427.71 of $1,620.15
per month
Okay, if we reach this goal, I'll be able to offer even greater security to support people who mean a lot to me, while feeling less stress about being able to pay my rent and bills. Thank you so much!

To celebrate reaching this goal, I will make a deleted chapter from The Last Days Of Jack Sparks exclusively available to patrons! I mean, obviously, this chapter was deleted for a reason, but it should hopefully still be interesting to read, and I'll explain exactly why it was deleted! As the goal appears on the horizon, I will tell you broadly what happens in this chapter...)
1 of 1
By becoming a patron, you'll instantly unlock access to 276 exclusive posts
By becoming a patron, you'll instantly unlock access to 276 exclusive posts
Recent posts by Jason Arnopp writer
How it works
Get started in 2 minutes