San Jaya Prime
is creating Infinite Fractal Worlds & Wanderlust-Fueled Travel Adventures
Select a membership level
Bronze: Fractal Lovers
You are awesome!
Welcome to a new universe!
Your Bronze Membership:
Weekly Travel Journals: Every week, I send out at least one photo journal or video log exclusively for you. At least.
Fractal Previews: You get previews of upcoming fractals more than a week in advance of anyone else, including insights and thoughts that I include nowhere else.
Monthly Music Videos: The monthly music video comes from my travels or with amazing animations of my fractals, and often set to the beat of my own music productions.
Patron-Only Polls: Have your voice heard and help steer the course for where we next sail towards infinity.
More: These really are only a sample, as many other bonuses and insights into the artistic process are all a part of it.
Silver: Fractal Rockers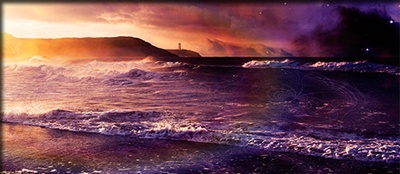 You rock my world!
Your Silver Membership:
Weekly 1080p HD Wallpapers: Incredibly detailed fractal or travel wallpapers, and with mobile wallpapers included to adorn your favorite mobile devices. Shiny!
Workflow Videos and Breakdowns: Insights into my creation process, everything from the apps that I use to the specific formulas and methods I use.
Deep Fractal Explorations: Come with me deep inside of these fractals, zooming in farther and farther and on specific areas to highlight the many worlds that live inside of these creations. Prepare yourself for infinity!
Plus all benefits of a Bronze Membership.
Gold: Fractal Rockstars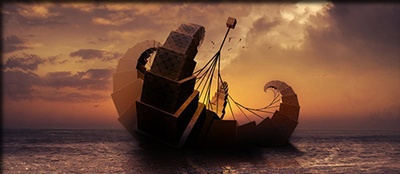 The stars of the infinite shine for you!
Your Gold Membership:
Weekly 4K UHD Wallpapers: Your 4K televisions and projectors will find their true calling in these large scale fractal wallpapers, standing out in true color at maximum pixel resolution. You'll also get mobile versions to adorn the screens of your phones and tablets. You won't believe your eyes!
Prerelease Content: You get early access to the monthly music video, as well as other art that I am working on. When I say early, this is often months or years in advance of the rest of the world.
Weekly Discord Chat: You read that correctly. I'm a private person, but for one hour each week, I'll be open to your questions and for hanging out on chat via Discord. Anything goes, from philosophy, to art, to politics, to other oddities.
Open Gratitude: Look for your name to appear prominently in the credits for my music videos, travel videos, and in other places as well.
As well as all benefits of Bronze and Silver memberships.
Includes Discord benefits
About
I make worlds.
I design art and fractals along specific themes, worlds that pull in the eye and leave the mind asking questions — those are the worlds I create; where mystery and the enigma hold power, where symbols define the lines that the colors follow.
Ex nihilo, ad infinitum.
I walk in dreams and dream waking. Who am I?
~
San Jaya Prime
,
Instagram
,
Redbubble
Shouting out so much love and gratitude to
YOU
-- to all my patrons, investors, and supporters who fuel every mile along the road and who sets these fractals on fire:
The Skybreak Tribe
;
Mel G Realty
; 
Ibrahim AlHusseini
; 
Gaea Phoenix
; 
The Quest Clan
; 
LiLi Via
; 
Mark Mandel
; 
AndersonEnvy
; 
Janet Brooks
; and
iGistics
.
For you who've arrived here the first time, well.. . I wonder
how
you arrived here. I want to know
who
you are. You could have come here from my orchestral and DJ music, especially in thanks to hits like my mashup 
"Teardrop on Roads"
, but more likely you've come because you've seen
my fractals here on Instagram
. Perchance, instead, you're a lover of horizons and you came across my travel photos, following their breadcrumbs through the forest to find your way here.
As a childhood tumor has been eating away at my hearing, music will only be a rare part of the gems you'll find here in this forest. Fractals, however, along with travel photography, maps, and essays are the true magic here in these woods. They are the stars that light the sky above.
Let us recount the one-thousand and one nights, Love.
Let us exhume the soul of sweet Scheherazade and beg of her a story. For the world has forgotten the magic of pipers... the enchantment of words.
Let us awaken a new Arabian night for this world
.
-- For a preview of what I do,
view my free public posts here on Patreon
. --
When I hit $100 USD monthly, I will begin releasing monthly videos that fuse my fractal art with my music. I'll pool the music from my original productions, or from previously unreleased DJ mixes, and with 1080p fractal art to match it.
1 of 3
Become a patron to
Unlock 655 exclusive posts
Connect via private message
Recent posts by San Jaya Prime