Jazz Etudes
is creating Weekly jazz etudes
Select a membership level
Weekly jazz etude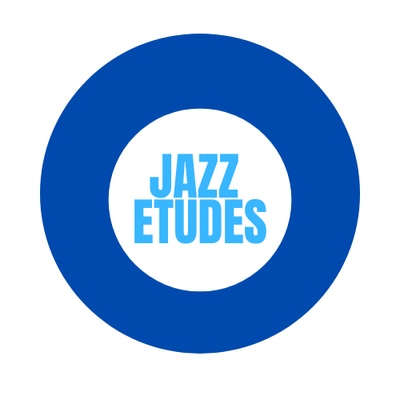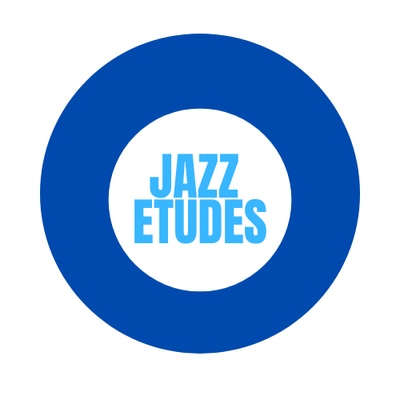 Tier 1 - My eternal thanks for supporting me on Patreon.
You also receive a weekly jazz etude over a famous jazz standard. I'll also include a backing track and a demo recording of the etude!

The etudes come in 
Bb pitch (Tenor sax friendly too)
Concert pitch
Eb pitch
Bass clef
Guitar with TABS - From January 1st 2022

I remember being extremely frustrated as a young trumpet player wanting to play solos over standards. Due to the high technical virtuosity of the solos of the great players such as Dizzy Gillespie, Wynton Marsalis, Clifford Brown, Stan Getz, Charlie Parker... It can be really hard to start learning to improvise using their vocabulary.

The jazz etudes I create aren't too high, too fast and have limited tricky passages to master but they still sound great.  

Remember! The etudes are suitable for all instruments!
Clarinet, trumpet, harp, guitar, piano, saxophone, flute, trombone .......

Etudes published to this page every Friday.

To see if the etudes are a good fit for you, there are lots of etudes I created for free you to try. Scroll through the posts and download. If you like them, remember to come back and sign up for the Jazz Etudes Patreon page. It's only £12 for a whole year and you'll receive at least 52 jazz etudes (I also post any I create for marketing purposes too, for free) and great sounding backing tracks too! 

Check out the testimonials from students that have used the jazz etudes

Ken Brown - Trumpet player with the Halle Orchestra

"The études are exactly what I need to break the impasse and have the confidence to overcome years of "slavery to the dots". Darren has achieved so much by Intelligently applying himself to the task of understanding the language and developing his own talent. The études are a wealth of genuine standards from the "greats" across the genres. Darren's articulate presentation encourages you to persist and really achieve. See you at the other end.....

Martin Winter - Principal Trumpet with the Bergen Philharmonic Orchestra

'Hi Darren, I really love your etudes. I was a brass band nerd (still am I suppose) til I entered the RNCM aged 23. I did 10 years with the BBC Philharmonic then moved to Norway and the Bergen Philharmonic. I have been here for 20 years now combining the orchestra and playing lead trumpet with the Bergen big band. I also conduct bands and write my own music. The thing I like about your etudes is it allows me to be slightly freer in my improvisation. I usually find due to my "classical" background that I improvise ok-ish during rehearsals but when I get to the gig my ideas freeze up. This maybe due to not having enough jazz language to use. Without doubt your etudes are helping me cement a better awareness of the language.'

Simon Willats - Simon has performed and recorded for the BBC and PBS, Alfred and Hal Leonard and also with many artists ranging such as Andrea Bocelli, Wayne Bergeron, Phil Woods, Paul Anka, Doc Severinson, Johnny Mathis, Allen Vizzutti and Hugh Jackman.

'Darren's material is fantastic . Well organised Etudes set to the great standards in comfortable ranges . In my experience as a jazz teacher, there is no better way to absorb the language than jazz etudes and Darren has done a wonderful job in doing this. In this time of social distancing, Darren has made practicing fun with great play alongs and a healthy amount of material. As a very experienced performer himself, his wealth of experience comes thru his etudes and online updates. I recommend these for all levels.'

Russell Anderson - Trumpet player

'Hi Darren - I want to send you a note about my delight with your etudes. As a comeback trumpet player, these are perfect! I love having something to practice other than scales that are melodic and chord-tone based. I would think that any intermediate player would enjoy these as I do!
Keep up the great work - please!'


About Jazz Etudes
Welcome to my Patreon page, Jazz Etudes.

Jazz etudes is all about providing great sounding jazz solos written over famous jazz standards aimed at intermediate players. One of the main ways to develop our improvisation skills is to develop jazz vocabulary. The etudes you'll find here are full of great sounding vocabulary but not too high, fast or tricky. I like to think of them as intermediate Chet Baker style etudes!
The jazz etudes are published to the Patreon page every Friday.
Etudes come in concert pitch, Bb pitch, Eb pitch and bass clef.
By becoming a patron, you'll instantly unlock access to 25 exclusive posts
By becoming a patron, you'll instantly unlock access to 25 exclusive posts
Recent posts by Jazz Etudes
How it works
Get started in 2 minutes