J. Ben Chadwick
is creating and making connections through photography and art!
Select a membership level
Patron of the Arts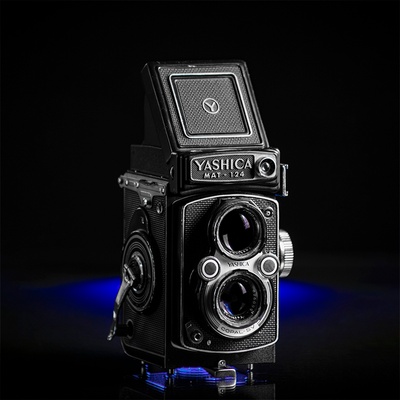 Patronage Perks:
Free access to downloadable content.
Connect with other patrons.
Access to exclusive online content. 
First look and notifications on posted content.
Discounts to online orders and photographic services.
              and ALWAYS
My upmost thanks for supporting me.
About
Hi! I'm Ben. Glad you found my Patreon Page.
I'm an artist that aims to produce work exploring the relationships between the individual and the community. I also enjoy creating images that challenge the idea of what a traditional photograph is and how it's created.
A great project doesn't come without it's expenses and
I'm looking for Patrons
. With your support and membership I will be better able to share my perspectives with the world, and you'll be not just a contributor, but a receiver of art as I'll impart upon you the blessing of my work. I aim to regularly make prints, offer downloads, discounts to content from my online store, early access to my videos and social media content, and much more as time goes on.
Becoming a patron allows instant access to my entire patreon feed and patronage page on my website which,
as we progress
, may include:
Exclusive content.
Behind the scenes, tutorials, hangouts, workshops, and more.
Q&A.
Have a question about workflow, gear, a technique, or marketing? Ask here and an answer shall appear.
Group Photo Critiques
. Submit to regular group photo critiques where I markup everything in your work from composition to expression and lighting.
A place to connect with other photographers and artists.
Thanks for your support of the arts, and love to you all!! :)
~ J. Ben
Looks like we're just starting out. This is a vital point in the start of the adventure together, and for that I'd like thank those who helped me get things started. As a thank you to all patrons, through July 4th, I will by entering all patrons into a giveaway drawing of a print. Not to mention an increase in the amount of Patreon only content. This goal is just a stepping stone to aid in getting me to my larger goal of going on the road to photograph, selling prints at shows, and showcasing prints in galleries, possibly even my own gallery someday. More step by step goals to reach these will be revealed one after the other. Again, THANK YOU!!!

1 of 1
By becoming a patron, you'll instantly unlock access to 15 exclusive posts
By becoming a patron, you'll instantly unlock access to 15 exclusive posts
Recent posts by J. Ben Chadwick