Jeeyon Shim
is creating games that face the world.
Select a membership level
Seed Tier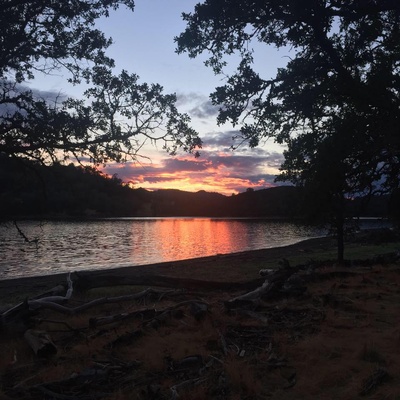 My deep and heartfelt thanks. 
Full access to my Patreon stream, which includes: journal entries, glimpses into my game writing process, photos from my work as a naturalist and outdoor educator, and high quality actual play posts. 
Playtest editions: nearly-complete drafts of games in progress, many of which are exclusive to Patreon and found nowhere else.
Experiments: I'm constantly fine-tuning what works best as we all adapt to changing circumstances, and any experimental content will be available at this tier.
Sprout Tier
All of the above in the Seed Tier.
Full game documents published in high quality, full color PDF format, as thanks for your helping me release them into the world. Many of which are exclusive to my Patreon and found nowhere else.
Branch Tier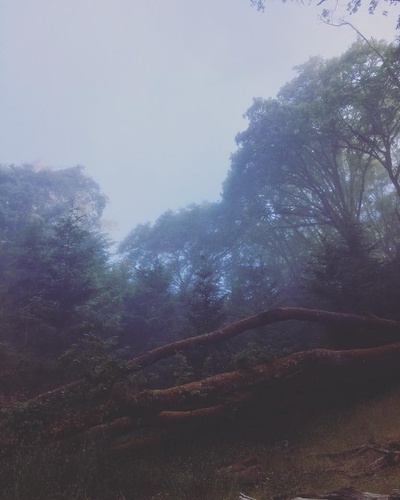 All of the above at the Sprout tier.
Acknowledgements: You will be thanked by name in every Patreon sponsored game.
*NEW* Branch Collaborator: Join my creative process! I'll seasonally invite you to step over my threshold and suggest scenarios, names, naturalist knowledge, or leading questions as I write my next game.
*NEW* Branch Stream: Once a season, I will host a during an opt-in, one hour coffee meetup Zoom. We can say hello, share craft projects we're working on, and talk about what's exciting in our respective areas of interest!
About
Who are you supporting?


Hi! I'm Jeeyon Shim, a naturalist educator, writer, game designer, and artist. I write unusual, heartfelt games that are designed to guide players to (re)connect with the natural world. When I'm not writing, I teach wilderness survival skills to children and adults alike, and design immersive and emotionally evocative roleplaying games (LARPs and tabletop) that incorporate real hands-on survival skills. I've been featured in podcast interviews (
goblin arts and liberation, by Avery Alder
,
Backstory by Alex Roberts
, and on
Asians Represent!
).
Games I've written include:
What do I want to do?
The immediate, material thing I want is a sustainable financial foundation for my writing and game design. My ultimate goal is to restore my readers' ability to face the world and face themselves, and to remind everyone that no matter how alienated you may feel from the outdoors, your connection with the natural world is instinctive, beautiful, primal, and intrinsic to every person alive. I believe that the need for land connection resonates through every part of our life, and I would love your help in reaching more people through my work.
How can you help?
Right now I am stretching myself just barely paycheck to paycheck, and as the housing crisis grows more dire by the month and the cost of living rises ever higher I need to find creative ways to support myself in addition to my day job, which I adore. I've lived in Oakland for the past 11 years. I love this city, and the Bay, and California. The land here is breathtaking in its beauty and biodiversity and it serves as a major inspiration for all my work. It is also one of the most expensive places to live in the world, and lately as the city has changed around me I've found it increasingly difficult to sustain myself.
That's where you come in. With your help and Patreon's platform, I hope to expand the breadth of my eclectic portfolio by opening more roads to creating games and art that helps guide participants through their personal gateways to deep, heartfelt nature connection. I want to do everything I can to help people feel as at home and resonant with the land as I do. Your support will be pivotal in helping me give that gift to my communities — and yours.
What other creators are saying about me:
"Walking under trees, tending soil, or relaxing into warm water, Jeeyon's work invites you to become aware of your own emotional and physical world. She writes with brevity and transparency, never trying to bury or obscure her metaphors; I'm disarmed by the earnesty and grace in this collection of games. I'd recommend her work to anyone who is willing to be vulnerable, with themselves and perhaps a friend." — Avery Alder, designer of
Monsterhearts
and T
he Quiet Year
, founder of Buried Without Ceremony
"Jeeyon Shim is making small, intense games that reflect her lived experience in beautiful ways. Her games help connect players - to the land around them, to their senses, to their most loyal companions, to themselves. I appreciate her work as much for its precision as its beauty. Jeeyon brings both a unique voice and an implicit challenge to form and content that I find delightful and exciting." — Jason Morningstar, designer of
Fiasco!
and founder of Bully Pulpit Games"Games connect us. Sometimes this connection is to fellow players, and sometimes to new stories we get to experience for a few precious moments. But Jeeyon's games do more. Introspective, therapeutic, and physical, they focus on connecting us to the natural world, our bodies, and our inner thoughts. They're deeply personal and the connections they form have a permanence no other games do. In doing so, they're helping to define a brand new wave of game design that we're just beginning to experience."
— Hakan Seyalioglu, co-designer of
Sign
and
Dialect
, co-owner of Thorny Games"Jeeyon's games represent the absolute forefront of play as healing, as grieving, as survival. Reading her texts sometimes scares me. She is ready to show you a full and beautiful present reality, but only if you are willing to bring your whole self to the experience."
— Alex Roberts, designer of
Star Crossed
and
For The Queen
"It would be difficult to discuss the current landscape of larp in the United States without also discussing the work, influence and indeed the personality of Jeeyon Shim, but why would you want to? As a naturalist educator, her artful investigations into our forgotten relationship with nature are designed such that players are at once skillfully guided into the heart of the subject, but gently left at the precipice of discovery, begging us to ascribe our own meaning. These are tight, elegant and earnest designs that don't care to obscure their intent—to have played them is to have known their author, and it is the opinion of many, including myself, that this author is absolutely worth knowing."— Alex Rowland, designer of
Lion In Mississauga
and
Hlasko
Reaching 250 steady patrons would be so much to me! Currently, the growth I've seen with Patreon has helped me buffer my incidental living expenses, and I'm hoping that this next big goal will help me more substantially so I can focus more time and energy on my writing and games work. My hope is for Patreon to support the majority if not all of my rent, and reaching 250 patrons would be a HUGE step toward that goal. Every new patron and every patron who stays on month after month tangibly helps me not only survive in a harsh urban environment, but thrive a little more.

1 of 1
By becoming a patron, you'll instantly unlock access to 45 exclusive posts
By becoming a patron, you'll instantly unlock access to 45 exclusive posts
Recent posts by Jeeyon Shim