Jeffchendesigns
is creating Digital Art and Affordable Classes
Select a membership level
BOI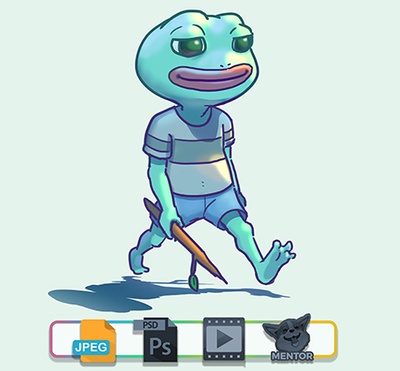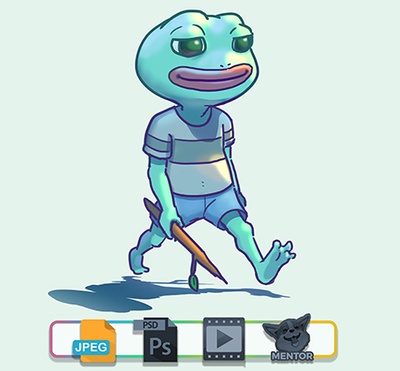 Get access to - 
 ●  My Patreon Feed
 ●  Hi-res versions of designs and illustrations created that month
GOOD BOI
You're a Good Boi! 
You get access to - 
Weekly 2 hour feedback session via Twitch with other Good Bois
Ability to access livestream google drive folder to upload your work for review
Feedback session will be recorded on Twitch
PLEASE MAKE SURE YOU HAVE DISCORD LINKED TO YOUR PATREON. You can message me if you need to set that up later via Patreon
LIVESTREAM TIME:
12:30pm Saturday Cali time

This tier is like a "lite" version of the mentorship tier but there are no limits to number of students. Ideal for anyone who is seeking feedback but doesn't want to commit to the full mentorship.
Feedback will be dependent on how many people submit work weekly
. If you are looking for higher quality, tailored feedback the mentorship is still the better option!
Includes Discord benefits
Best Boi (AU + EU time)
Limited (0 of 5 remaining)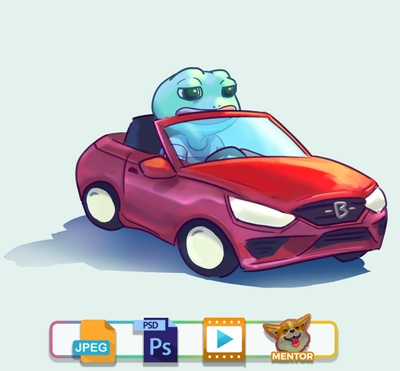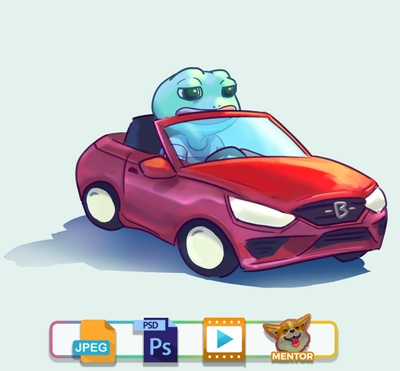 The Mentorship tier! This tier is for people located in AU and EU timezones. Class time is listed below!
Current class time is
Class 2 (AU, EU) - Monday 10:00am London time Monday 9:00pm Sydney time

Only for the best bois!
You get access to -
ACCESS TO 4 WEEKLY CLASSES THIS MONTH
I will refer to you as the BEST boi from now on
Mentorship class time to be scheduled depending on everyone's availability.
About Jeffchendesigns
Hey everyone!
I'm Jeff, a concept artist and illustrator. Thanks for visiting my Patreon page!
This Patreon was made to create a way for me to host affordable art classes/mentorships for aspiring artists searching for the right direction to achieve their art goals. On top of that you also receive PSDs, mini tutorials and process videos that document all my secret techniques that have helped me design cool characters and produce awesome illustrations.
By contributing to my page you are creating more opportunities for me to help you further.  Every dollar is very much appreciated and gives me time to pump out more content in the future. This includes more process posts, video time lapses and tutorials, classes that tackle specific topics such as mech character design, illustrations/prints of your favorite characters and most importantly, more time to hang out on my Discord and interact with you.
My current rewards for Patrons include - 
$1+ Patrons gain access to my Patreon feed where you'll be the first to receive new
announcements
, my current
WIP
and
high resolution images
.
$120 sign up for my
Mentorship classes
read below to find out more!

When I was 22 I decided to pursue concept art as a career. I made a goal to get hired within 2 years of self practice despite starting "late" and having almost no digital art experience. Picking up mentorships helped me grow rapidly through professional teaching without having to spend a fortune on art colleges. I want to help other aspiring artists feel the accomplishment I felt when I got my first studio job through my very own affordable Mentorship. Take on the class and improve your art to a professional level, learn the ins/outs of the industry and find out how to practice efficiently to help you get hired.



How the Mentorship works 

SIGN UPS ARE ONLY AVAILABLE DURING FIRST WEEK OF EACH MONTH
The Mentorship is a group class run via my Discord which consists of -
4x 2-3 hour classes done weekly every month
1 on 1 time with me during class
Paint-over and live professional feedback
Weekly tasks and direction for you to improve your art 
Help during the week via DM's if needed
There are currently no pre-requisites to join the Mentorship however, to take full advantage of the classes I'd recommend -
A stable internet connection
Microphone
Digital art as that's what I specialize in
Some understanding of the fundamentals for art is suggested, 
https://drawabox.com/
is a great start on this!
The actual content of the classes are tailored to each persons goals. For some students its brushing up their fundamentals, for others it might be portfolio building. My personal strength is in teaching are character design, illustration, various art styles and the fundamentals but I'm also not limited to just those. Some other things I teach aside from technical skills include staying focused on art, learning mentality, industry information and growing a following.
As always, your contribution means a great deal to me. See you all in class!
Testimonials
"Jeff's mentorship has been an incredible experience that has helped me far further than I could've ever imagined. By creating different learning plans specially tailored to each individual, I was able to choose the intensity of my course that was adapted to my needs. Jeff has an incredible wealth of knowledge and is overwhelmingly generous with sharing it. He's always available to answer any questions, not only regarding the technical aspects of learning art, but also with the mental and emotional journey of choosing to be an artist. I can't speak highly enough of Jeff, and would unquestionably recommend his mentorship."
Ella @svirart
"Jeff's mentorship is easily one of the best online experiences I've had, and I've taken classes at CGMA and Schoolism. He's incredibly patient and understanding, but also says what needs to be said. His class helped me not only learn better technique, but also helped me conquer my (giant pile) of anxieties, and helped me understand how to think when designing. To be honest, you can probably learn technique anywhere, but to find someone who is both supportive and capable of teaching design is incredibly rare, and for an insanely good price. I honestly can't recommend Jeff enough, 11/10 go take his class."
Pann @panngelicious
"Not only does Jeff's mentorship supply you with fundamental knowledge and detailed critiques, it also presents an exclusive social circle of classmates, of which you can discuss artistic methods and get peer critiques. Jeff himself has an immense amount of knowledge of both the technical and business side of
the art industry, of which he is more than happy to share. Jeff's mentorship helped me improve my art skills by a hundredfold, and I would highly recommend anyone looking to get into the art industry or just someone who wants to get better at art to sign up for his mentorship. It is well worth the time and money."
Psy @voxel.225
"Jeffchendesigns' mentorship has been very helpful for me. Although I didn't got into a lengthy amount of time I got so much knowledge and cool things that I apply on my artworks since then. He helped me understand things that I missed and helped me push my work farther and opening my brain to other possibilities. He even helped me understand artists that I like and how I could acquire targeted specificities from them.
Jeff also gave me very great design knowledge and illustrative ones as well. And you can get more by listening to other people's feedback too !
He's making an effort to understand his students to give them what they need to go forward.
And at a great price ! So what are you waiting for ? Join the gang !!"
Nano @artrhinoo
Become a patron to
Connect via private message
Recent posts by Jeffchendesigns
How it works
Get started in 2 minutes