Jeff Lang
is creating Music
Select a membership level
EP or C-30 Tier
This tier gains access to 3-5 songs from the material offered each month.
*As Patreon is a US-based platform charges are in US Dollars.
LP or C-60 Tier
This tier gains access to 45-60 minutes worth from the material offered each month. 
*As Patreon is a US-based platform charges are in US Dollars.
Box Set or Cassette-Pack-Bonanza Tier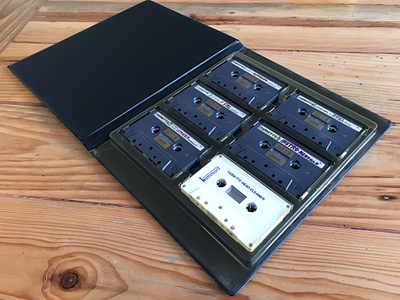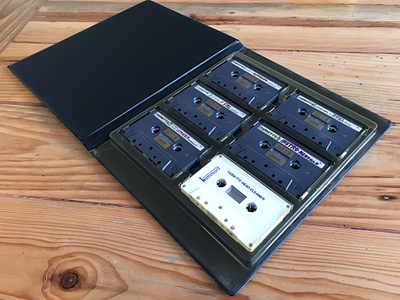 This tier gains access to ALL the material offered each month.
*As Patreon is a US-based platform charges are in US Dollars.
About Jeff Lang
I'm some 30 years into my career thus far, travelling around the place playing and singing songs that I make up, releasing albums of those songs, as well as recording and producing albums for other artists.

Every year I play somewhere between 100 and 250 shows in music venues, festivals, people's homes and the odd sports field, sometimes with other players accompanying me, but often on my own.

I started thinking recently about the mountain of stuff that I've been accruing along the journey making records and playing shows, so I had a look in the vault. Well, I say "vault" but it's really more of a dungeon. How about we call it a basement? It's not underground though. Actually, that'd rule out it being a dungeon too. Okay, it's my shed. I had a look in my shed, and there's A LOT of unreleased music floating around in there.

Everyone knows that Ye Olde Music Biz has been in a state of upheaval since the dawn of the interwebs, but I reckon that there's something good possible now on this here Patreon site.

It's a chance for me to make available music for people who still like the idea of paying something for it. It needn't be much. As little as $5 per month will do the trick.

Each month I'm going to be making music available for patrons on this platform. Some of it will be from various stages of my career – album outtakes, demo versions of songs, live recordings of shows recorded through the years with various line-ups of accompanying musicians and guests, that type of thing. There are also many video recordings of various gigs and recording sessions that I plan to make available. Some of the content will be unreleased recordings of new/unheard material that has been sitting awaiting this type of service. And along the way there will be brand new recordings that you'll be able to access a month or more before anyone else gets to hear them.

If you would like to be a patron there are three tiers available:

$5USD per month means you get the EP version, or C-30 cassette if you're like me (old). For this you will gain access to 4-5 songs from each month's released material. They'll be good songs, don't worry, not an iPhone recording of me tuning a banjo mandolin in a toilet or some such.

$10USD per month gets you the LP, or C-60 cassette version. I'd say I'm enjoying these references to older storage media because they hold hipster cache, but it's merely nostalgia for me, being a child of the 70's/80's and all. Sigh. Those who opt for the C-60/LP tier will receive 45-60 minutes worth of material from each month's released music.

$20USD or more per month will score the Box Set, or Cassette-Pack-Bonanza version. This will be all of the material for that month's release For example it could include any of the following: album outtakes for a given album of mine, plus two or more live recordings from the time period of that album, demo recordings of songs for that album, radio appearances, etc. This tier is a minimum of $20 per month, though you can pay any amount above that should you so desire.

I love the idea of being able to make this stuff available directly to people who like what I do. It's the sort of thing I'd LOVE to have available from any artist I dig.

Patrons are people who recognise that music and art add value to their lives and are willing to help support it. It certainly would help me to have more time to create more of the music that initially made you a fan of what I do. Goodness knows I love to play and it excites me thinking of the things I have ready as well as what I could come up with as exclusive releases for people who come on board here.

**First Month Special - As an introduction to what I'm offering here I've put together a sampler mix of some of the recordings I'll be making available here. The entire sampler will be available to all tiers for this first month. After that I'll be making the material available as per the three tiered description above.**

It'd be ace if I could have 100 or more of you subscribe to this service. I love the idea of getting unreleased music to fans, so I'm hoping you'll be into it.
1 of 1
By becoming a patron, you'll instantly unlock access to 39 exclusive posts
By becoming a patron, you'll instantly unlock access to 39 exclusive posts
Recent posts by Jeff Lang
How it works
Get started in 2 minutes