Jeff Pina Writes and Draws Stuff
is creating Comics! Art! Stories!
Select a membership level
First Dibs!
Thank you for your support! 
On this tier, you'll get first dibs to purchase any 5x7 Ink & Marker Sketches I do, before I post them on social media or take them to shows or artwalks! 
Comics, Comics Comics!
Thanks for your support! 
So on this tier, you get preview art of Comic Art, Chibi Art and first dibs to purchase any 5x7 Ink & Marker Sketches I make (before they are taken to any shows).
You'll also get updates during the month on what comic or artbook I'm currently working on, including taking a peek at the thumbnails and scripts! 
There will also be exclusive stories posted here that will only got straight from here to print, that you'll get to read waaaay before they hit print!
EVEN. MORE. STUFF.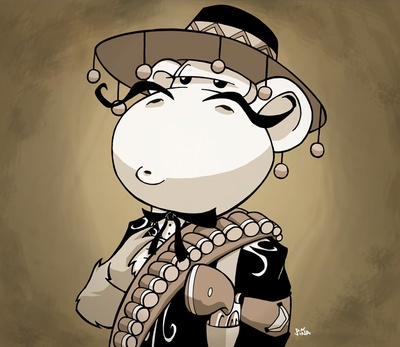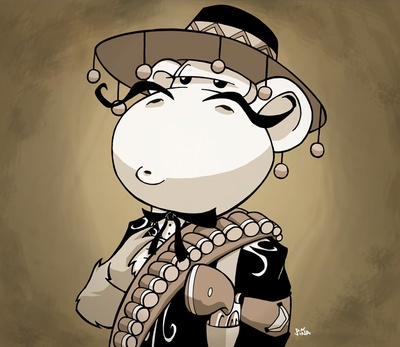 You get all previous tiers, PLUS a monthly wallpaper, every 3 months a FREE 5x7 Ink & Marker Sketch of your choice mailed to you (domestic, must be part of this tier for all 3 months)!
Also, this tier gets to vote as to which 8x8 Chibi I make next! (everyone gets a vote and will be pulled randomly out of a hat!) 
About Jeff Pina Writes and Draws Stuff
Hi! I'm Jeff Pina and I love to make comics and art! 
I've been self-publishing over 10 years now, also working on projects for Valiant Comics, Big Dog Ink, Moonstone and a lot of my fellow indie folks! For the last 6 years, making comics and selling them on the comic con circuit has been my full-time job, and now I've added stay-at-home-dad to that list! 
I still work part-time to help on bills (and also so I have other interactions than with the baby and cats!) but still need to stay ahead of my publishing schedule, as I've created several series, both ongoing and minis. It's always my goal throughout the year to publish no less than 6 comics, graphic novels or artbooks. Which can get pretty ambitious when it's just me (and my wonderful wife on letters and digital setup!) 
This Patreon will help support pretty much everything from paying the bills, to keeping my comics going. The ultimate goal is to jsut be 100% on the comics (and the dad part =). I've also included some other artwork I do, as I'm also known for a 'Chibi' art style that I make by hand. 
As for my comics, here's a list of what I make:
DR. OBLIVION'S GUIDE TO TEENAGE DATING - A super-villain's teenage daughter starts dating the town's teen super-hero! 
IMAGINATIVES - A group of misfits find a device that turns their imagination into reality... only the original owners want it back for their own dark purposes!
SUPERPAWN - Two slacker brothers work at a pawn shop that sells equipment to superheroes and wannabes!
BOSCO & FLEET: DETECTIVES OF THE OCCULT SCIENCES - A talking octopus and gorilla solve occult crime in Victorian London!
MONKEY IN SPACE - A drunk monkey, hot alien bounty hunter and janitorial robot are on the run from 
NICHOLAS CLAUS: THE WARRIOR SAINT - The tale of Nicholas Claus and the dark, sad things that happen to him on his way to becoming Santa Claus! 
GHOSTRONAUT - Mike Cramer died on the planet of death. Resurrected as an agent of death itself, he sails the space-lanes for the dead trying to return to the living as... GHOSTRONAUT!
Thanks for the support here at Patreon!
$30.03 of $1,500
per month
So, with $1500 a month, I could shift over to a 100% stay at home, working solely on creating my art, and continuing to be a stay-at-home dad! This could also allow me to take on a few more shows a year to get into other markets I currently don't go to, but would like to. 
1 of 1
By becoming a patron, you'll instantly unlock access to 323 exclusive posts
By becoming a patron, you'll instantly unlock access to 323 exclusive posts
Recent posts by Jeff Pina Writes and Draws Stuff
How it works
Get started in 2 minutes