Jeffrey Koterba
Creating Editorial Cartoons
Select a membership level
Cartoon Patron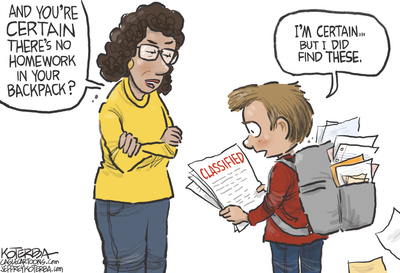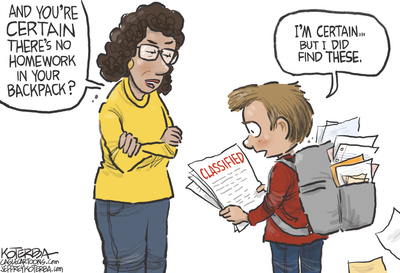 • Three new cartoons per week. 
• Early access—cartoons posted to Patreon first. 
• Discounts on merch from the Koterba Store.
—Your support ensures that I'll be able to continue producing insightful and humorous cartoons on the issues of the day—from the big events that impact our lives to the frustrations we all encounter on a daily basis. —You'll see my cartoons here on Patreon before they're published anywhere else. The very moment I complete a cartoon, no matter day or night, it'll be posted first to Patreon, fresh out of the oven!  —Purchase coffee mugs, note cards, and print from the Koterba store (with more items added all the time)—all at a discount exclusive to Patreon supporters!
Behind the Scenes and More!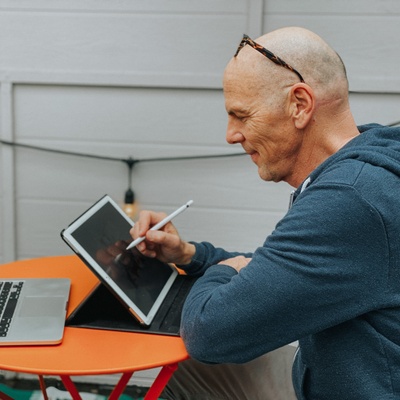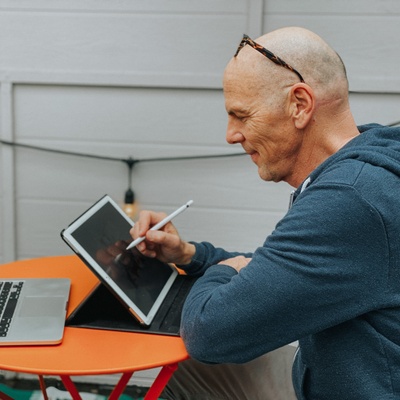 • Everything from previous tier.
• Time-lapse video of each cartoon.
• Access to my exclusive Patreon-only wallpapers.
• Exclusive live video show.
• Unpublished sketches, doodles, rejected ideas, and more.
—Watch as I pull back the curtain and allow you to look over my shoulder as the creative process unfolds. My time-lapse videos takes you inside my drawings—and my brain! You'll experience every line and brushstroke that goes into the making of one of my cartoons. Enjoy!
—Tired of your desktop or mobile looking like everyone else's? Looking for something unique? I've got you covered! I regularly create exclusive wallpapers and other goodies just for you! By joining you'll have access to all new and future wallpapers but every wallpaper from the archives, too. 
—You'll see it all! Full access to thumbnail sketches that are part of my process. The doodles that do the heavy lifting, the ones that inspire a finished cartoon. Because, hey, those little sketches need some love, too!
—Occasionally, I host "Koterba's Theory of Creativity," a live, interactive show over Zoom that includes interviews with special guests. We can also talk about the cartoons I've drawn, or what else I have in the works. But we can also chat about your projects, too! And how overcoming obstacles, and how embracing your vulnerability, can lead to greater creativity. Let's get inspired together! And if you want to ask me about other stuff like learning a new language or travel, I'm happy to chat about that, too!
Work-in-progress/Behind-the-scenes

High-res content (desktop / phone wallpapers)
Inner Creative Circle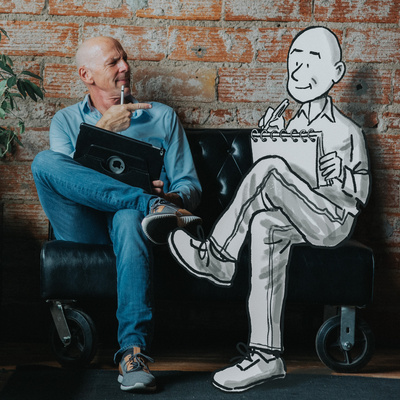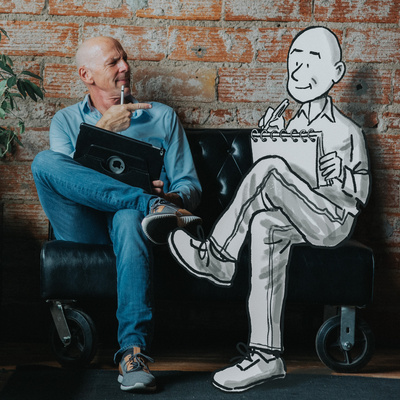 • Everything from the previous tiers. 
• One free 11"x17" giclée signed print, or two free 8 1/2" x 11" prints of your choosing.
• You're the first to know when I'm open for private commissions.
—Once a year you'll also receive a large print of your choice, or two smaller prints, suitable for framing. Makes for a great gift—either for you or someone else! Simply go through my archives on Patreon and send me a message!
—I don't take on many private commissions. But when I am open for commissions, those slots fill up quickly. I'll let you know when I'll be taking on caricatures and other cartoons—which make for truly unique gifts for birthdays, graduation, the holidays, or...for yourself!
High-res content (desktop / phone wallpapers)

Work-in-progress/Behind-the-scenes

One large signed print or two smaller signed prints of your choice
By becoming a patron, you'll instantly unlock access to 1,197 exclusive posts
By becoming a patron, you'll instantly unlock access to 1,197 exclusive posts
Recent posts by Jeffrey Koterba