Jena Schwartz
is creating A Book of Fierce Encouragement Writing Prompts
Select a membership level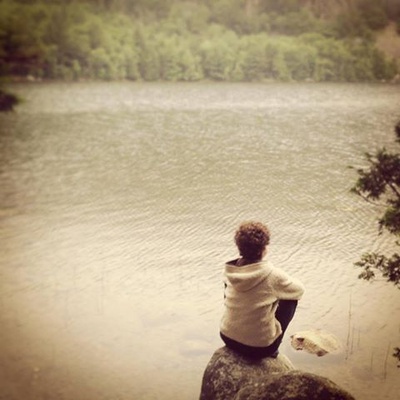 Cheering Squad
You'll get all the progress reports, trials & tribulations - every step of the way! 
Endless Encouragers
 You'll get all the progress reports, trials & tribulations - every step of the way!  Your presence here will help me keep going, especially when I feel like I can't. 
Devoted Reader
 You'll get all the progress reports, trials & tribulations - every step of the way! I will also include your name in the acknowledgements section. 
About Jena Schwartz
As a writing coach, I offer support, accountability, and fierce encouragement to countless writers.
Witnessing people find their way into what they most need and want to write, finding what works for them and what doesn't, and learning to deeply trust their own unique creative process is my joy. I love my work and am often filled with awe that I get to spend my days in the realms of writing and community building. 
December 2019 will be the five-year mark of leading writing groups and retreats. I recently went through and compiled all of the prompts I've written and shared in this time -- upwards of 250. And I realized, it's time to take this next level. 
Next level means I am in the process of creating a manuscript containing these prompts. My goal is to find an agent who will champion this project, and my vision is for this book to take its place in the pantheon of books related to writing practice. I stand on the shoulders of the work of Natalie Goldberg, Julia Cameron, Anne Lamott, and other writers whose ways of teaching and modeling the power of practice have deeply informed my work.  
To those of you who are already patrons and joined me here under the guise of Fierce Encouragement for Writing and Life: Thank you. Thank you for stepping into this community and staying as my vision has shifted and evolved. 
I don't know how long it will take or how it will go, but I do know that I would be honored to have your eyes on my work and your energetic and financial support as it unfolds.
TIERS

At the $3, $9, and $18 tiers, the benefits will be the same: Access to all of my new installments as I write them.
For those who choose to give $36/month, you will receive a 15-minute consult each month about your own writing life.
And for those supporting my Patreon at the $72/month tier, you'll get a 30-minute coaching session each month. 
You may also make a custom pledge, and you can increase, decrease, or cancel your pledge at any time. 
Thank you so much for your support of this project. I'm so grateful to have you at my side.
When I reach this goal, I will start sending out query letters to agents! 
2 of 2
Recent posts by Jena Schwartz