Jen Fox
is creating educational STEM videos
Select a membership level
Learn a thing!
A personalized thank you e-mail with a quirky fact (and quick explanation) in something STEM-related!

Your name in the video description!
Your name will be in the video description of the next published video!
& all the things from the $2 Tier
A real thank you card!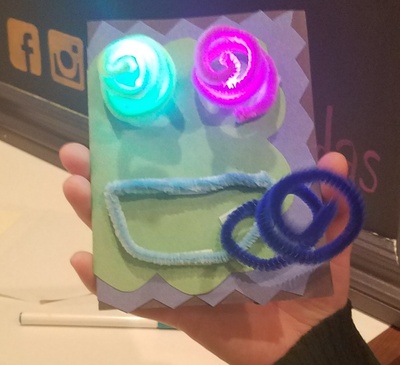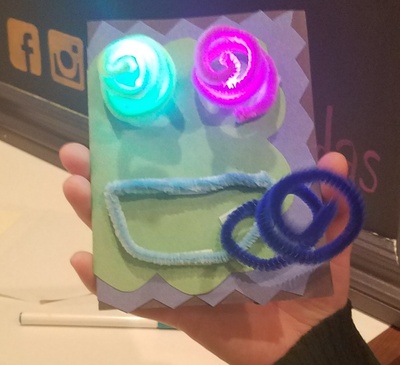 A hand-made thank you note (real mail!) with many words of appreciation, a FoxBot sticker, and your name in the video description!
About Jen Fox
Hello friend!

I need your help to support my work in creating educational content in science, technology, engineering, and mathematics ("STEM") subjects.
If you are or have ever been a student, you have probably been asked, "What are you studying?", more times than you can count. My standard response is typically an enthusiastic "Physics and engineering!" Over the years, I have been surprised and dismayed to find that many people have internalized this idea that they are "bad at math" and could never do science.
Each time I hear that, it breaks my heart. Every person deserves the opportunity to have a quality education. If a student does not comprehend math, it means that the educational system has failed them.
Five years ago, I started making educational videos because I want to help build a better educational system. I believe education is the foundation to a successful, equitable, progressive society. It is one of the only proven ways an individual can improve their own life and the lives of those around them. And, education develops empathy, curiosity, and passion.
While I cannot single-handedly fix our current educational system, I
can use my expertise in STEM and my experience in education to help improve access to inspire students in and outside the classroom, and ensure that everyone has the chance to learn and discover the wonder of science, the magic of technology, the satisfaction of engineering, and the beauty of mathematics.  
Please support my work by contributing to this Patreon.
I need your help to achieve these goals. If you like what I am doing, please support my work by contributing whatever you are able. If 10% of my subscribers would do this, I could create videos full time.
Supporting me on Patreon means supporting more and higher quality videos. The more you support me, the more I am able to do and the better those videos will be.
What I will do with your money:
Currently I have to find other paying gigs to support myself, and my adorable dog. By supporting me on patreon, you are allowing me to focus more on producing educational content.
I can invest more time in videos. This means more interesting content, more complex concepts, and better production.
I can invest more time in creating more diverse educational videos, including topics like physics, tool use, how-to, and prototyping.
I can start to develop a family-friendly, interactive educational show that I have been dreaming of for years.
I can promise you that I will try my best to continue creating free, open-source educational videos. Thank you for your support, I genuinely appreciate it.
For more information and to see my other projects, please visit:
www.FoxBotIndustries.com

$15.25 of $1,000
per month
This amount per month would sustain my Math Mondays video series and allow me to make better and more interesting episodes.
1 of 6
By becoming a patron, you'll instantly unlock access to 1 exclusive post
By becoming a patron, you'll instantly unlock access to 1 exclusive post
How it works
Get started in 2 minutes