Jennifer Lonnberg -Spiritual Mentor & Galactic Guide
is creating Videos and audio
Select a membership level
Embodied Grace Patreon Membership
Limited (5 remaining)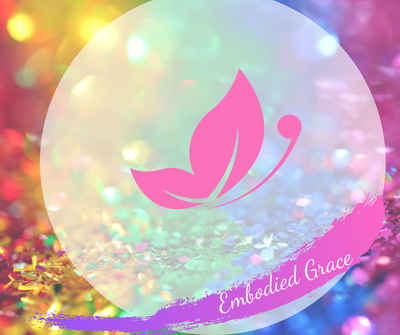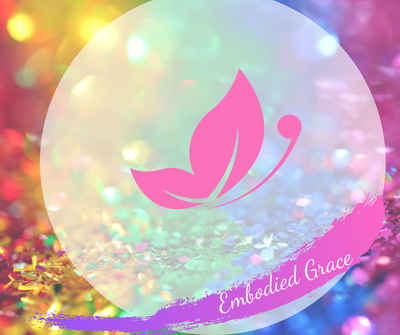 Embodied Grace Patreon Membership  
The Butterfly is a sign of transformation.  Butterfly represents accepting change with grace and eloquence
(Embodied Grace
.)
The Embodied Grace 
Patreon Membership
gives you access to monthly videos, audios, and other posts which include:
Membership group which includes:
Weekly Divine Guidance Angel Messages
Channeled Messages from "the Celestials"
Astrology and Energy Updates
Monthly Members only Q&A Calls 
Monthly Angelic Healing Meditations
exclusive discounts on readings, courses and offerings
Embodied grace is freedom: Freedom from self-criticism; freedom from negative thinking; freedom from anxiety and worry. Embodied grace is embracing your truth; Embracing and loving your life; Embracing self awareness by doing what is right for you and letting go of what others think you should do. Embodied grace is claiming your worth; aligning with your purpose, setting your intentions, and moving in the clarity of knowing what you want.

"The Celestials"  are a group of high vibrational light beings who are here to spread knowledge and awareness of Divine Truth, Spiritual Laws and above all LOVE.
About Jennifer Lonnberg -Spiritual Mentor & Galactic Guide
I am Christian; I love God and Jesus, AND I am also Intuitive/ Psychic/ Clairvoyant. You can call it whatever you'd like but basically I can see things and hear things and know things that most other people don't see or hear or know. When I was young I saw Angels and Jesus and when we sang "He walks with me and he talks with me…" I didn't realize that the other people in church didn't actually see Jesus and the Angels like I did.
I would love it if you'd join my free 
Community FB Group!
There are quite a few of "us" in there ;) 
I don't know at what age, but at some point I realized that I had to be very careful with who I talked to about what I could see. My mom knew about my "gifts" and tried to encourage me, but by high school I had tried to shut most of it down. I still had things here and there that would happen but for the most part I tried to pretend it didn't. At that point I really thought it was a curse. And somewhere along the way I realized that most "Church people" thought that being psychic was mostly evil. So then I was really afraid to let anyone know.
In the years that followed, I tried to pretend that I was just "normal" but things would still happen that I couldn't choke down and couldn't deny. Anxiety set in because I was trying so hard not to see, feel, or hear anything that was not in the physical. I still went to church regular, even taught Sunday school. I have raised my kids with this core belief "If you and God are good, no one else matters. " I have always told them that the "funny feeling" in your stomach isn't really just a funny feeling, it is the Holy Spirit and your Angels trying to help guide you. I was one time having a deep conversation with a friend and she said "God forbid anything happen to you…but if it did and you had just a little time to tell your kids one thing what would it be?" WOW right? I told her that I would tell them: Love God, Follow Jesus, Listen to the Holy Spirit and know that Angels are surrounding and protecting you!
A few years ago I basically had a knock down drag out fight with God and I told Him "YOU did this to me!! Either show me what you want me to do with it, or take it away!" Needless to say, Angels started flooding in, giving me guidance; I started hearing things at random, I was seeing things in the spiritual realm much more clearly, I'd meet other psychics/clairvoyants who also loved Jesus at women's business meetings, etc. So I felt like God was saying "Here's your sign." After I got the message I was like "Ok, show me what to do now" and I feel like I have been on a lit up runway ever since.
I asked my hubby one day if he would be freaked out if I was the next Teresa Caputo and basically his answer was "well duh". He already was ok with my intuition. I was the one trying to hide it, although I guess I didn't hide it nearly as well as I thought I had. LOL I mean I know he knew I could feel and sense things, but stepping into this new authentic, intuitive role was a very natural transition for all of us. I enjoy doing energy healing and giving angel readings and am glad I finally stepped into my own authenticity.
I'm creating this page to be able to fully express the messages I receive from my Celestial Guides, and from channeling, and healing messages and also share some of the life coaching that will help the collective bridge the gap between being human and spiritual at the same time.  
find out more at
www.JenniferLonnberg.com
When I get 100 patreon members  I'll schedule "open forum"  group sessions at different times through the month so that everyone will have a chance to get some time with me to ask questions and receive healing energy too!
1 of 1
By becoming a patron, you'll instantly unlock access to 240 exclusive posts
By becoming a patron, you'll instantly unlock access to 240 exclusive posts
Recent posts by Jennifer Lonnberg -Spiritual Mentor & Galactic Guide
How it works
Get started in 2 minutes