I draw and paint and illustrate children's books. Pictures is my way of communicating, and exploring.  
I use traditional media as
graphite
,
ink
,
colored pencils
,
charcoal
,
crayons
,
watercolour
,
gouache
and
oil
, sometimes in a mix or collage. I also make prints, like
etchings
or
linoleum cuts
.
In 2016 I graduated from The Swedish Academy of Realist Art, and am in the process of starting up my own business. Your support helps me on my way to achieve that.

Why support me?
You may have different reasons to do so. Here are some I can think of:
You love my work and want to see more of it in the future.
You love my work and want to be a part of it.
You love my work and want to own it.
You see potential in my work and want me to develop!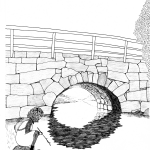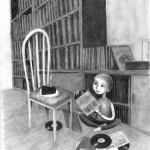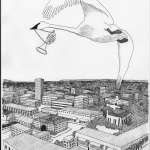 What I give you in return
Every month you will get updates, it can be thoughts and insights from my creative process, a work in progress, a free downloadable high resolution image for personal use or tips and tricks on a certain subject (as a patron you can see all the posts that are otherwise hidden), 
Every completed year of pledging you can choose to be rewarded with one or several works of art - exclusive pieces made especially for you (you can think of it like buying my work with a partial payment),
A great chance to follow my development, 
and most of all my gratitude and very special thanks for supporting me!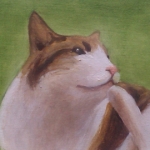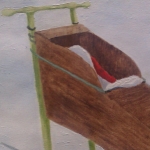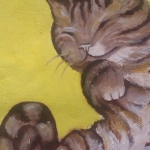 How it works
Choose a sum to pledge, and fill in your info. The amount you choose will be transferred from your account each month until you choose to stop. Contact me if you need help to get started! I also made a 
step-by-step demo
on how to get started on my website: 
jennysbilder.se/patreon/
(it is in swedish, but with pictures).
For 1 dollar (about 8 SEK) you can support a living artist for a month. This way you don't have to be wealthy to become a patron of the arts!
Where else you can find me online
www.jennysbilder.se
- a blog about my progress at the school and also my website.
www.instagram.se/annajennyerica
- photos of my creative process.
www.facebook.se/jenny.berggren.37
- updates of what's going on.
Contact me at
[email protected]
.