Jenny Bruso
is creating an inclusive, healing outdoors community for everyBODY.
Select a membership level
Thank you for being a friend xo
Access to limited patreon-only content! This includes some of the following:
monthly videos from yr's truly
access to pre-published work
one postcard on our Patreon anniversary (lol)
content and secrets before they are posted on my main social media channels
more engagement with me
special discounts on merch
and more!
The Unlikely Hiker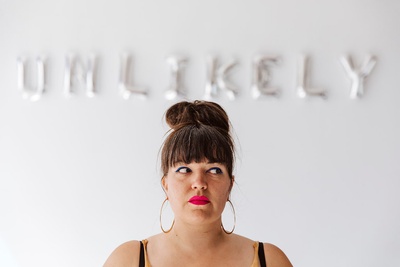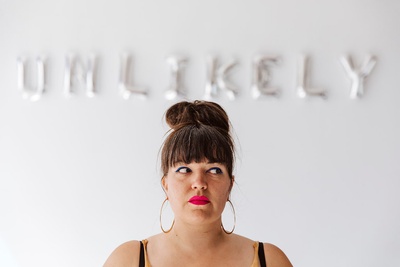 access to all patreon-only content (see previous tier)
a set of 5 different Unlikely Hikers stickers sent at the 6-month mark
Take a day off, girl!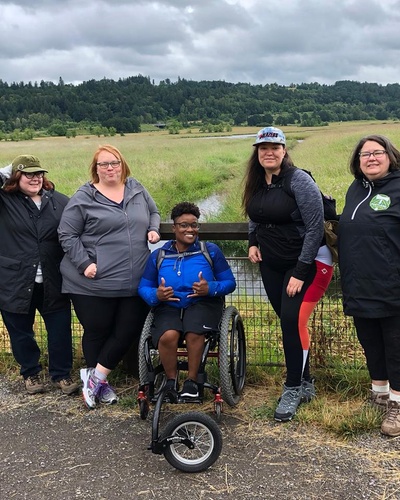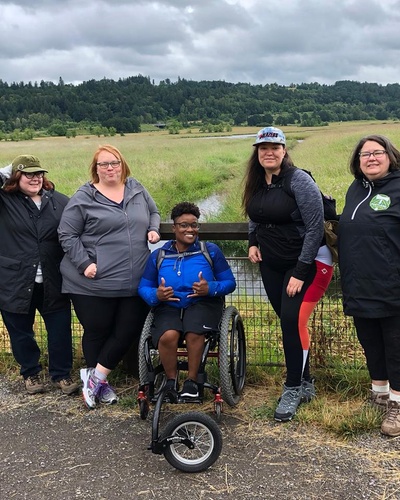 access to all patreon-only content
a set of 5 different Unlikely Hikers stickers at the 6-month mark
a handwritten letter sent at the 6-month mark and every 6 months following
About Jenny Bruso
The short pitch:
A friend of mine once said, "you don't need to convince people of why they should think about donating. If they like your work or if it's having a positive impact on them, that's a good enough reason." I'm trying to take that in. We pay for so many little things that simply give us joy and it's uncomplicated, like dessert or a movie. I know I'm offering something at least as good as dessert, ha! Think of it as buying me a coffee once or thrice a month! Still, if you need a bit of convincing, I've got plenty to say.
The long pitch: 

Outdoor culture has a major diversity problem. We tend to hear one kind of voice and see one kind of image. I call this image, the Outdoor Fantasy: white, thin, cisgender, young, affluent & able-bodied. Usually, a man. If they're a woman, they are expected to embody all of the usual markers of attractiveness.
In 2016, I started 
Unlikely Hikers
with the express mission of wanting to tell a different outdoors story and connect with other unlikely outdoorspeople, the people who don't fit the mold I described. It has grown into an online community over 70k people who find community and representation in it every day. We are people of size, people of color, queer, trans and gender nonconforming. We are people with disabilities and people who utilize the outdoors to aid our mental health. We talk about access, politics and conservation while we honor the land and its Indigenous stewards. We don't conflate these experiences, we explore and build community at their intersections. We all have a story.
Hiking and the outdoors have been the biggest healer of my life. I am a fat, queer, high school drop out living with depression and CPTSD. I've struggled my entire adult life to get the absolute bare minimum. In nature, I found something better: a place I can turn down the noise in my head and disengage with harmful dominant culture. I can take up as much space as I want and also revel in the minuteness of my existence. I found joyful movement and embodiment for the first time. Body-negative culture and the moral capital it puts on "good bodies" and "bad bodies" mostly ruined exercise for me. We are told we can exercise to "fix" ourselves and achieve unrealistic body goals. We aren't told it just feels good. It makes our bodies work better, our minds clearer, our sleep better. It's meditative. It can even be a spiritual practice. 
I wear many hats doing this work: creating original online content, So Much Writing, leading at least two hikes a month, community-building event organizing––this is barely scratching the surface of it all. Doing this work has been the joy of my life, but it has also been a new set of sacrifices. I took the leap into self-employment in August of 2018, so that UH could get all of the attention it deserves to thrive. Self-employment is an enormous privilege, but it also means inconsistent pay, higher taxes and the hustle means less time to care for myself. A day off is basically non-existent.
With your support, I can:
start working on the book I've been wanting to write
take a day off
hire an assistant to do some of the administrative work that bogs down my productivity
start creating Unlikely Hikers chapters, which would involve finding qualified, capable leaders and training and certifying them –– not cheap, but vital for the integrity of UH.
create better, more consistent work, including online content.
The generosity and support by donations I receive from my communities and allies is the reason why Unlikely Hikers is as wonderful and vital as it is and is reaching as many people as it does. It also keeps the representation and conversations in our own hands, which is part of its magic. Thank you for being a part of this new story by helping to sustain it!
More in-depth information about the mission of Unlikely Hikers xo
Jenny Bruso
she/her/hers
jennybruso.com
At this level, the I can have two days off per month!
1 of 4
By becoming a patron, you'll instantly unlock access to 26 exclusive posts
By becoming a patron, you'll instantly unlock access to 26 exclusive posts
Recent posts by Jenny Bruso
How it works
Get started in 2 minutes