Jenny Liz, Anne Delseit und Sabrina Steinert
is creating Shoujo Manga & Illustration
Select a membership level
Drachen-Ei / Dragon-Egg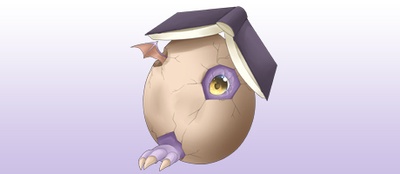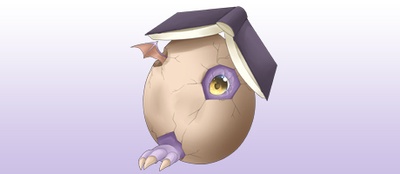 Danke für deine Unterstützung!
Thank you for your support!
Kleiner Drache (German)
Für deine Mitgliedschaft liest du im Patreon-Feed wöchentlich die neuste Webcomic-Episode (eine Woche vorab), monatlich mindestens einen Update-Beitrag (mit exklusivem Blick hinter die Kulissen) und kannst an exklusiven Umfragen teilnehmen (unregelmäßig, mindestens eine pro Monat, zum Beispiel, um uns bei der Auswahl von Illustrationsmotiven zu unterstützen). Du kannst auch alle älteren "Kleiner Drache"-Beiträge nachlesen.
Please note that this tier is available in German language only!
Behind-the-Scenes-Updates
Little Dragon (English)
Thank you for your support!
In the patreon feed, you can access the latest webcomic episode one week earlier, get an update post per month with behind the scenes coverage, and can cast your vote in occasional exclusive polls (at least one per month). You also get access to all earlier "Little Dragon" tier posts.
Online Comic Early Access

Behind the scenes updates
About Jenny Liz, Anne Delseit und Sabrina Steinert
Hallo!
Schön, dass du uns hier gefunden hast!
Welcome to our patreon page!
Wir sind
Jenny Liz
,
Anne Delseit
und
Sabrina Steinert
– eine Künstlerin und zwei Autorinnen – und wir machen Manga!
We are Jenny Liz, Anne Delseit, and Sabrina Steinert – one artist, two writers, creating manga!
Du kennst uns vielleicht schon von unseren Werken wie
Verknipst
(2015-2019,
Edition Kwimbi
), 
Tod/Mädchen
(2017,
Edition Kwimbi
) und 
Küss mich... NICHT!
(seit 2017, Eigenverlag), die wir aktuell nach und nach auch als Webcomics auf Deutsch und Englisch bei Webtoon Canvas und Tapas veröffentlichen.
Los geht's aber zuerst hier auf Patreon: Ab 30. Dezember gibt es neue Comic-Updates immer eine Woche vor anderen Online-Plattformen!
In Germany, some of our projects have been published by Edition Kwimbi, while we've also done some self-publishing with
DON'T... Kiss me!
by Jenny and Sabrina. Now, one by one, we are making our projects available as webcomics on Webtoon Canvas and Tapas in German and English.
But first, we will start on Patreon: From December 30 on, comic updates will premiere here one week prior to the publication on other online platforms.
Warum sind wir hier? / Why are we here?
Manga sind unsere große Leidenschaft und wir möchten unsere Werke gerne mit einem möglichst großen Publikum teilen. Mangas zu machen ist allerdings auch Arbeit und damit insbesondere Jenny sich ganz auf das Zeichnen neuer Kapitel konzentrieren kann und nicht etwa sonstige Illustrationsaufträge annehmen muss, benötigen wir deine – auch finanzielle – Unterstützung.
We love Manga, and want to share our works with a bigger, international audience. Furthermore, creating manga also is a lot of work, and to make sure that Jenny can focus on drawing new chapters and episodes (instead of taking on other illustration jobs), we need your support. That also includes financial support.
Natürlich kannst du uns auch schon damit helfen, dass du den Link zu dieser Kampagne in seinen Kreisen teilst, oder unsere gedruckt erhältlichen Werke erwirbst, zum Beispiel direkt in Jennys 
Online-Shop
. Um unser künftigen Projekte aber weiterhin unabhängig und ganz nach unseren Vorstellungen umsetzen zu können, benötigen wir eure Unterstützung hier auf Patreon!
There are many ways to support us, of course. You already help us a lot by spreading the word about this campaign and our webcomics among your peers, and there are goods available in Jenny's
gumroad shop
, too.
Wie funktioniert Patreon und was hast du davon? / How does Patreon work and what's in it for you?
Patreon liefert uns einen leicht zu bedienenden organisatorischen Rahmen zur Abwicklung deiner Unterstützung und dir eine ebenso leicht zu überblickende Möglichkeit, uns mit einem Beitrag deiner Wahl zu unterstützen.
Patreon offers us a way to handle and process your support (as well as our perks) easily, and it's also easy for you to support us with the amount of your choice.
Oben findest du verschiedene Beitragsoptionen (in Euro, zzgl. Steuer), von denen du dir die für dich passende auswählen kannst. Die Beiträge werden zu Beginn des Monats von deinem Kreditkartenkonto oder Paypalkonto abgebucht.
Above, you will find our supporter levels (we use Euro, tax will be added), from which you can choose the one fitting you the best. Fees are collected at the beginning of each month from your credit card or paypal account.
Für deinen Beitrag erhältst du je nach Option (mehr dazu oben) exklusive Einblicke aus unserer Manga-Werkstatt und kannst neue Episoden eine Woche früher lesen.
Depending on the patreon level you choose (regard the options above), you will get exclusive insight to our manga workshop, and will be able to read new episodes one week before the internet does.
Um sicherzugehen, dass wir dir auch regelmäßig Content liefern können, bauen wir zunächst unsere bereits auf Deutsch in gedruckter Form erschienenen Projekte
Tod/Mädchen, Verknipst
und
Küss mich... NICHT!
für das Webtoon-Scrollformat um, während wir parallel an neuen Werken arbeiten (für Patronen des "Drachen"-Levels wird es in den kommenden Monaten auch dazu vorab Previews und WIPs geben).
To make sure that we can deliver you content regularily, we start of by rebuilding our projects that have already been published in book form in Germany as webtoons (scroll down format), while also working on new projects. 
Einzelne Belohnungen wickeln wir über Dropboxlinks ab, da sie zu groß für ein Mail-Postfach sind. Außerdem kannst du so auch sicher gehen, dass nichts im Spam-Filter verloren geht. Belohnungen sind nach Bereitstellung einen Monat lang in der Dropbox abrufbar.
We may use dropbox links to distribute selected digital perks, if they are too big for your email-inbox. This way, we will also avoid emails ending up in your SPAM box. This kind of perks will be available for one month after we share the link with you in the patreon feed.
Wenn dir unsere Manga gefallen und du uns unterstützen möchtest, freuen wir uns, dich in unserer Patreon-Familie willkommen zu heißen!
If you want to support us creating manga, we look forward to welcoming you to our patreon family!
Herzlichen Dank
Cordially,
Jenny & Anne & Sabrina
♥ 10 Patrons! ♥ ٩(^▿^)۶
Danke, das ihr da seid! Motivationstanz!!!
Thank you for being here! Motivation boost!!!

٩(^▿^)۶٩(^▿^)۶٩(^▿^)۶

1 of 3
By becoming a patron, you'll instantly unlock access to 15 exclusive posts
By becoming a patron, you'll instantly unlock access to 15 exclusive posts
Recent posts by Jenny Liz, Anne Delseit und Sabrina Steinert
How it works
Get started in 2 minutes