Jenny Tough
is creating Adventure/Expedition Videos and Stories
Select a membership level
Coffee Buddies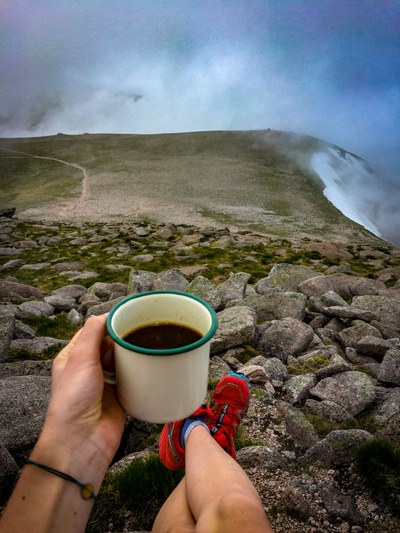 The best coffee in the world is the coffee enjoyed with a buddy. Help me sustain my endurance stamina through my (totally healthy) coffee addiction. I'll send you a photo of the coffee (and its potentially international setting) you buy me, and let you know how I'm getting on, just like coffee buddies would, wherever in the world I may be!
Adventure Crew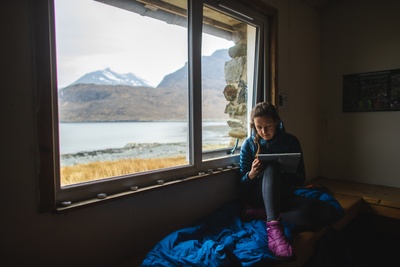 I do most of my big adventures on my own, and I depend on staying in touch with friends back home to keep my morale high. Join my little world of adventure, and get my regular email updates as I prepare for and go on my big challenges! A word of warning, though, you're going to end up seeing inside my mind as I slowly run/cycle/whatever my way into madness... 
Expedition Sponsor
The financial profile of a professional... whatever I am (adventurer? speaker? story teller? fool?) is a bit of a roller coaster. I save up when I come home and do some real work, but then I go out for weeks or months at a time, and hope that I can still keep my van taxed. As my expedition sponsor, you would be supporting me in a huge way, and in return I would like to include you in all of my big projects, from regular email updates to mentions of thanks in my films and social media (unless you wish to remain anonymous!). However, I'm a huge fan of a hand-written postcard, so you'll be getting one from every expedition/adventure. Sorry in advance that my handwriting is a little messy (I blame cycling).
About
My passion is in human-powered endurance challenges, and exploring this beautiful planet, but particularly in mountains. Through my adventures I am always pushing my limits and finding them, and I enjoy sharing my stories and encouraging others to
explore
their own limits,
love
the natural world, and
protect
our wild places.
What am I up to now?
I am making my way around the globe,
running across a mountain range on every continent
. In 2016 I ran across the
Tien Shan of Kyrgyzstan
, in 2017 I ran across the
Atlas of Morocco
, and very recently ran across the
Bolivian Andes
. In early 2019 I will tackle my fourth expedition, the Southern Alps.
Join me in this world-first challenge, and help me share the stories of the world's wild places and get more people outside, taking on their big challenges! (I'll be sharing extra posts here for patrons)
By becoming a patron, you'll instantly unlock access to 5 exclusive posts
By becoming a patron, you'll instantly unlock access to 5 exclusive posts
Recent posts by Jenny Tough