Jen Violi
is creating a story sanctuary
Select a membership level
LOVER
Oh you lover, I'm so glad and grateful you're here! This means you'll get the first look at all manner of love notes that I'll share here in the story sanctuary. Short and sweet reflections, thought snacks, inspiration appetizers, and glimpses of beauty. Bursts of sustenance for the self-contained sanctuary that is your heart.
DREAMER
With this, dear dreamer, you'll get first access to all of those love notes above, as well as the first read of at least one robust and full-bodied piece of writing from me each month. Words from the heart, carefully crafted, and delivered with love, to you. Healing stories, moments that open possibility, ways I've found to creatively endure and thrive, and more. Writing to feed those beautiful dreams of yours. 
SCRIBE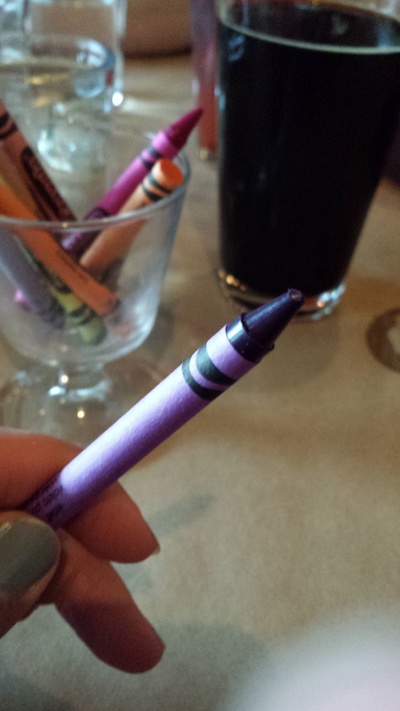 In addition to all of the above, you'll be the lucky recipient of some handy tools to enliven the spectacular scribe that is you. That means a healthy bouquet of writing prompts, along with guidance and encouragement for using them throughout the month. That means encouragement for you to play and to stretch your writerself - the kind of stretch that feels so damn good. Like relief. 
About
Hello lovers! Sometimes I'll call you that. Sometimes "creatures." Sometimes "hotpants." Sometimes I might even give you a few extra middle names. All terms of endearment, because you are dear to me. And I'll often deliver these endearments with a healthy dose of ridiculous and playful, because so am I.  
I'm Jen Violi, author of
Putting Makeup on Dead People
, a finalist for the Oregon Book Awards, a BCCB Blue Ribbon Book, and shortlisted for the Oregon Spirit and PNBA awards. My writing has been featured in Sweatpants & Coffee, Lady/Liberty/Lit, Mookychick, Nailed Magazine, Annapurna Living, The Baltimore Review, and more. I'm also an editor and mentor for other writers, and I facilitate retreats and workshops. If you like, feel free to call me the Original Detective of Joy.
Whether you've been reading my sing-song holiday poetry since I was five, have been a long time subscriber to my newsletters (a.k.a. love letters), have read my novel or essays or short stories, or are just showing up right at this very moment, I'm so grateful and delighted that you're here. It matters that we're here together, and I thank you! 
Welcome to our story sanctuary.
STORY SANCTUARY
I say our, because this space is for you and for me. Where I am, so too is there chocolate, irreverence, and whale paraphernalia. Also this: at the beginning of any workshop or retreat I lead, I tell the group that I'm committed to creating sanctuary for stories and the people who need to tell them, and I ask them to co-create that sanctuary with me. So I ask the same of you.
That means that this space must be both a soft place for us to land and springy enough to bounce us back up. Relief + Rejuvenation. Receive + Give. Which brings me to sacred exchange. 
SACRED EXCHANGE
To me, that's what Patreon is about. A way for me to treasure you through the words and stories I offer, and for you to treasure me, through patronizing me and what I create. Not patronizing like you pat me on the head and sarcastically tell me that my crayon drawing is nice. Rather, patronizing as in valuing the word art I create by making a monthly offering.
When I write, I give my all. I let it loose from the center of me. When I write, I allow myself to be transformed, to learn something, to grow, to explore, to play, and often to heal. I surrender myself to the process, and all of that goes into the stories I'll give to you here. Essays, stories, form-defying word conglomerations, blessings, whatever it may be.
Basically, I give, and you receive. Also, you give, and I receive.
Frankly, this feels a lot like a trust fall, an activity I found both exciting and terrifying on retreats I attended as a young adult.
Will all those other teenagers actually catch me? Am I too heavy? Does this mean someone's going to touch my butt? Should I have put on perfume, or peed first? What if they drop me?


Terrifying. And exciting. As is this now. I surrender to the stories, to the words that run hot through my veins, that tumble like tiny, shiny acrobats out of my lips and fingertips, and in so doing, share my heart and skill with you, and I trust you to catch me, to give me a soft, strong place to land. A sacred exchange.
WHAT WILL PATRONAGE DO FOR YOU?
When you become a patron, you will be rewarded! How? Well, first with words from me. Hot-off-the-presses and dipped-from-the-bubbling-story-cauldron words, before anyone else reads them. Other reward possibilities include writing prompts and rituals for you to use and enjoy, as well as the possibility of a creative consult with me, or editorial feedback on your writing.
Also, you know, I could tell you what my writing will do for you, but I thought it might be even more helpful for you to know what it does for other readers. So I asked them, on Facebook. And then I read what they wrote and cried, like I do:
You make me feel real. I'm not kidding or exaggerating. Sometimes, I feel disconnected and like I'm maybe free floating like a satellite orbiting humanity. But then, when I read your writing...I instantly feel seen and connected.
-Gloria Harrison, Portland, Oregon.
I discovered Jen's work through her marvelous novel Putting Makeup on Dead People. Since then, I have gobbled up every tidbit of her wonderful writing and presence I can find!
-Annie, Bothell, Washington
Jen Violi's words are a blend of nourishment, sustenance and a remembrance of what our soul needs.
-Vanessa Couto, Beaverton, Oregon
Jen's words have brought me peace, tranquility, and hope. She writes fully and completely, giving herself over to the magic of it all. She has a natural ability to get myself and others to want to open up through our own writing, to wish and want to follow her lead through every possible emotion that might come up. Jen makes it feel all okay, anything possible with the power of the written word.
-Kerry Kijewski, Woodstock, Ontario
Jen, your posts bring messages of provocation, inspiration and motivation across my feed each day.
- Phila Hoopes, Baltimore, Maryland
Jen Violi has this eerie ability of finding the exact right words to express those hard to reach places.
-Adrianne Gunn, Portland, Oregon
Your curiosity about the tidepool of human experience turns up tiny treasures that break my heart, mend it, & make me giggle through my tears.
-Brenda Jacobs, Nelson, British Columbia, Canada
Jen has repeatedly shown me how much courage and strength it takes to be radically vulnerable, and how crucial that willingness to be brave - whether on the page, or face to face - is to achieving the meaningful connections with others that makes all of life's joys and pains worthwhile.
-Dave Lyle, Montgomery, Alabama
Jen's insight and inspiration bring light to the world! 
-Tegan, Seattle, Washington
Whether you are delving into deeply personal and painful topics, making the reader/writer think about their own response or making one laugh with a journey into the absurd- you are and always will be- my favorite teacher and mentor.
-Julia Marks, Dayton, Ohio
You make me laugh & cry simultaneously with your genuine tenderness & wicked humor. Your words make me feel like I can breathe again.
-Kathy Prewitt, Portland, Oregon
Jen inspires me to be a better writer. I've worked on three books with Jen and have loved each and every time we collaborate.
-Brenda Hammon, Alberta Beach, Alberta
You seek out fun and playfulness, and remind me to do the same.
-Carlyn Eames, Portland, Oregon
Jen's words open up mind and heart, bringing the warmth of connection and the light of new understanding.
-Nancy Laulicht Seibel, Catonsville, Maryland
WHAT'S A GAL TO DO WITH ALL OF THIS PATRONAGE? AND WHY DOES SHE NEED IT?
I will always be both a writer and a teacher. A creator and mentor. It's a balance I want and choose to honor. And often, I find my time and effort tilts to the teaching, mentoring and editing. Which pays the bills. Often then, my own writing becomes secondary, and if I want to do something to nurture it (go to a quiet place for a week or two to write, revise, and polish work for publication; take a course to deepen my art and craft; update the technology I use), it becomes a luxury expense I have to pay for, rather than something I share freely.
Although I gladly put blood, sweat, and tears into my writing and I will willingly go to bat for the right to use my voice, I don't want writing itself to feel like something I have to fight for. Instead, I want it to be something I give, with ease and with joy. I'm done with the Starving/Struggling Artist archetype.
In fact, I want 2018 to be a Golden Age of Delight! That term popped into my head a few months ago, and has stayed with me. It feels ridiculous to declare a Golden Age of Delight, given everything happening in the world, and given the personal grief that nearly drowned me this past year. But even just saying "Golden Age of Delight" makes me smile. I can't help it. Try it. For real. Say it with flourish, and see how it feels.
I don't know about you, but for me it feels better. It lifts me and gives me the energy I need to take one more brave step in the world. And so that's what I declare this year to be: A Golden Age of Delight! One in which I devote myself to the practice of writing, shake loose whatever beliefs and structures hold me back, pay off debts, and finish a new book to share with you. If it helps, please feel free to declare your own Golden Age of Delight, too.
Here's some of what this sacred exchange will allow me to do:
my first computer upgrade since 2008 (eep!), for ease in creating everything, including, I hope, fun and useful videos to support you and your writing.  
fund the time and space for me to finish my next book. 
create an ergonomic work space that doesn't compromise my shoulders and neck. 
take workshops to support my continued growth as a writer. I don't believe that since I've been teaching for many years that I don't have anything left to learn. I have much to learn and want to continue deepening my art and craft.
and I'll be honest here. Whatever comes to me through Patreon will also be part of my monthly income, which means each time I reach one of the goals I identify (see the goals page!), it will also help me to pay rent, pay off debt, and further enter The Golden Age of Delight. 
I haven't followed a traditional path, and I don't think that makes me better or worse than anyone else. It does, however mean that the same systems that serve people on traditional paths don't serve me in the same way. It means that a creative approach is needed, which is why I'm here, with you. Making it up as I go along. Which is, frankly, what I've always done, late bloomer that I am.
LATE BLOOMER'S CLUB
I'm a card-carrying member of the Late Bloomer's Club. Actually, we don't have cards yet because the person who will be making them hasn't bloomed yet. But I trust they'll be along when the time is right. So I guess for now you just have to take my word for it. Late blooming means many things, including these:
Normal schedules and systems and supposed to's generally don't work for me. Maybe you can relate. This year, I turn 45, and feel like I should own a house, be married, have a regular job. I don't. I'm not. I probably never will. And this is my year of embracing what and who I am instead of who I'm supposed to be. This year is, after all, The Golden Age of Delight.
When I unfurl, it's something to behold, savor, and enjoy. Think moonflowers opening at dusk, think slow-cooked, think barrel-aged. And you're invited to the uncorking. If you know what I mean. Speaking of which...
I take myself seriously and not seriously at all, in equal parts. Having been off-time for most of my life, I've had to learn to shift expectations and perception of myself and everything else. I've learned to straddle the in-between, to dwell in the mystery, to find the right moment within myself. This means I get to see things differently, often seeing through bullshit and right to the invisible heart at the center. This means that when I write, I make the heart visible to you.
So, with all the hormonal intensity of a teenager in a high school gym decked out with streamers and balloons, all the sincerity of Mr. Rogers, and all the pizazz of an ocean of twinkly lights, I ask:
Could you be mine? Would you be mine? Won't you be my patron?
all the love and gratitude,
Jen
TECHNO POWER ACTIVATE
Lovers, I am overdue for a new computer. I'm still working with my 2008 MacBook, and the old gray Mac ain't what she used to be. Her current favorite activities are randomly turning off when I'm on the internet too long—a length of time only she knows. She particularly dislikes Facebook, pop ups, videos, and me making progress on updating anything. Thank goddess for the iPad we inherited from Mike's uncle and the power of the smart phone to support my efforts. AND, this lady needs a keyboard for all the typing. So, right now, the plan is to head down to the Apple store and sign up for a business account, through which I hear tell I can lease a new computer, perhaps for $100-$200 a month. When I reach this Techno Power Activate goal, I'll be able to maintain the monthly payment and maybe even figure out a computer set up that doesn't throw my neck and shoulders out of whack. And, when I reach it, I will make a video offering a creative renewal guided meditation for you. I love to do this when I facilitate retreats, and since I haven't figured out how to get you all in one place—yet—a video it will be.

Full disclosure: this will also be part of my monthly income, which means each time I reach one of these goals, it will help me to pay rent, pay off debt, and further enter The Golden Age of Delight.
1 of 2
By becoming a patron, you'll instantly unlock access to 39 exclusive posts
By becoming a patron, you'll instantly unlock access to 39 exclusive posts
Recent posts by Jen Violi