Hi everyone, my name's Jeremy, but you guys probably know me by my internet alias, JerBer. This is my Patreon page, which is for those who enjoy my content enough with a desire to help support my career!
For those who don't know me or what I do, I'm an animator, artist, and musician. I make animations, art, and music for the Internet to enjoy, particularly with a lot of video-game themes. I am a student at Full Sail University pursuing a Bachelor's in Computer Animation. I have a insatiable passion for improving my crafts and pleasing my fans and friends.
So now as to what I'm doing here on Patreon. As said before, this is more meant for the people who like my stuff enough to support me as an artist and content creator. It is far from necessary, but greatly helps, as it allows me to purchase things that benefit the quality of my work. With the support of patrons, I can purchase things like better microphones for voice acting, better musical equipment for music tracks, and more. I've decided to use my current commission system to encourage patrons to donate certain tiers, allowing them to receive commission pieces for half of what they typically cost (Normal costs and examples found in Commission Sheet below)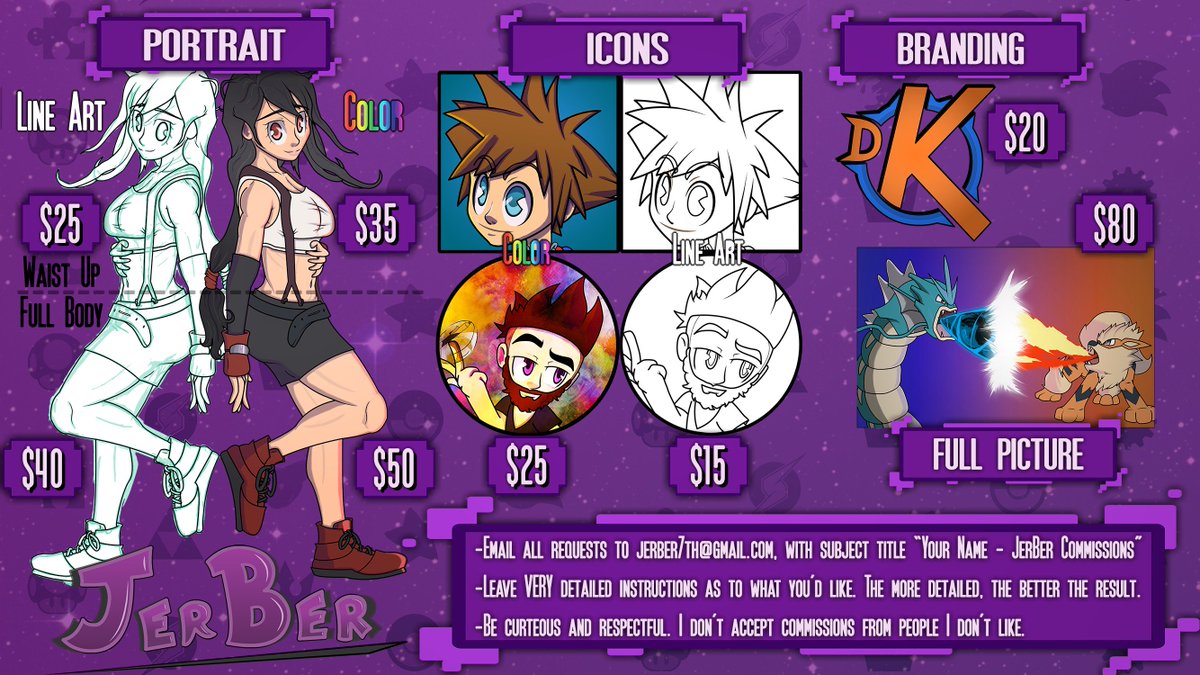 For those of you who are already patrons. I thank you. Very deeply. It's because of you that I can become a more developed content creator. My deepest sincerity goes out to you, and I hope that I can redeem the worth you have put in my life with my talents.
If you want to learn more about my commission work, or perhaps want to see my portfolio, here is my website, containing all information you would want to know:
https://jerber.myportfolio.com/
To any newcomers, I welcome you. I hope you guys enjoy your stay, and I hope to see more of you!