Jeremy D Johnson
is creating books, essays, editorial, integral scholarship & practice
Select a membership level
Mutant
You threw down a dollar for me —
thank you!
For this, I name you a conspiring mutant and you receive special, Patron-only early access updates from about upcoming upcoming publications, upcoming classes, and new literary projects via Revelore Press!
You also get updates and early access to fresh writing (plus some extras) from my forthcoming book.
Includes Discord benefits
Super Mutant [BOOK CLUB]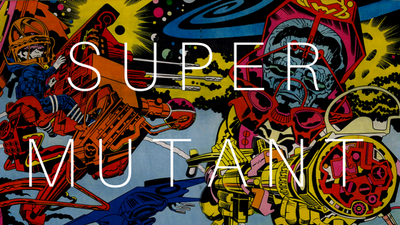 In addition to receiving Mutant updates, your name will appear in
all
print of my publications under
"Super Mutants". 
You will also get access my Patron-only livestream discussion on Zoom hosted every month. Think of it as a kind of literary consciousness culture book club. We select either one book or one essay (or collection of essays) every month.
Topics are voted on by Patrons or curated by me (integral philosophy, cultural studies, metaphysics, etc.)
Includes Discord benefits
Super Team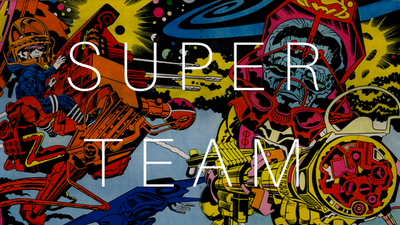 You're on the
Super Team
! You can begin making cunning plans with me. No, really. At this level you get all the previous perks plus you get to vote on the topic for the next virtual salon.
What do you want to explore?
Your name will also be listed under Super Team in my forthcoming book publication.
Includes Discord benefits
About
"I think of myself as someone who thinks largely through writing." – Samuel Delany

"Truth is a matter of the imagination." — Ursula K Le Guin
PLEASE NOTE: "Gift Economy" for my online courses. If you are interested in taking a class with me, simply sign up for my Patreon at whatever tier works best for you, then send me a note about your interest in the course--we will make it happen. Thank you!
About Me:
Welcome! A few words about me: I am a writer. As Delany states so well, I find that my best ideas come "largely through writing." Or outlining. Or reading. The text, in all its facets, is the terroir from which fermented spirits are produced.
Briefly, I am an author (
Seeing Through the World
), writer, editor (
Revelore Press
) podcast (
MUTATIONS
) and integral scholar and researcher. I read and write about subjects like the philosophy and history of consciousness (
kulturphilosophie
), consciousness studies, "new paradigm" thinking and integral studies (integral philosophy and transdisciplinary work). 
My first book,
Seeing Through the World
, offers an introduction to the philosophy and writing of German-Swiss phenomenologist, Jean Gebser, an important integral scholar and intellectual mystic from the 20th century. This is the first introductory text published on Gebser, for the English reading world, in a few decades.
I am working on my next book, which you will likely get a peek into through this Patreon.
As mentioned, I am an editor, "Curator of Philosophies," at Revelore. We're working on a number of exciting book projects and anthologies, including the same-titled
Mutations: Art, Consciousness and the Anthropocene
. As I put it on our page, I'm interested in writing and editing "books that open the future." I see this project ultimately as community building: writing and publishing each other, engaging in discourse as "public intellectuals," and producing new cultures that wrestle with the spiritual and philosophies issues of our time. 
Many of these books have to do with what William Irwin Thompson calls "planetary culture," Charles Eisenstein dubbed "The New Story," and Jean Gebser calls "integral aperspectivity." All of this work is aimed to produce some inkling of the integral world, and an integral culture.
A Support Space and a Community Hub
This Patreon hub serves as a support space for these publication projects 
(writing, podcasting, editing, book publishing) and
a community hub
to engage with you about them. 
We host regular
Zoom calls
around various subjects (see below), a
Discord server
, and a
Discourse
forum
.
MUTATIONS SALON/BOOK CLUB
I host
monthly themed salons
(typically on Sundays) for Patrons to discuss podcasts,
 book clubs
, and explore philosophical and spiritual practices together.
Thank you for joining me here and supporting and creating these endeavors! We can build them together.
✍︎
BOOKS

Seeing Through the World:
Jean Gebser and Integral Consciousness (
Revelore Press 2018)
"Part companion piece to Gebser's magnum opus,The Ever-Present Origin, part inspired treatise on an integral futurism, Jeremy guides the reader through the structures of consciousness and incepts integral scholarship as a divination that scries the age of ecological collapse and the ontological recodings of the Anthropocene."
Mutations: Art, Consciousness and the Anthropocene
(Revelore Press 2020) is an anthology project inspired by the term coined by Jean Gebser, implicating consciousness transformation as a series of discontinuous leaps into new modes of thinking and being in the world. Forthcoming late 2020.
✍︎
I'm the current president of the 
Jean Gebser Society
— an academic society exploring the work of the integral philosopher — and have served as their conference convener for the past few years. There is a tremendous wealth of intelligence, heart, and spirit in this community of integral practitioners, and I encourage you to join us for the next conference.
✍︎
How Your Funding Helps
It gives me more time, energy, and focus on the anthology projects at hand, on speaking with teachers, organizing conversations for the public discussion ("Mutations"), my own book writing and book research (currently, my next book:
Fragments of an Integral Futurism
).
Now, here is the fun part.
Donations of $1 (Mutant) get you access to Patron-only content, like sneak peaks at unpublished writing, first cuts of Mutations podcast episodes, access to the Mutations Discord server, and early announcements/discount codes for upcoming Nura courses.
$5 and up (Super Mutant) get you a special Thank You note in my book, plus access to 
$10 (Super Team) and up gets you all the previous perks plus the ability to vote on the topic for the next salon.
Lastly, $20 (Cosmic Beneficiary) gets you a Thank You in my books plus a one-on-one private Skype/Zoom call to talk about anything. Pick my brain. Get my editorial advice. Network about what you're creating—building the culture is what this is about.
Anything beyond that... Let's talk! More one-on-one calls and collaborations a possibility.
✍︎
Do you want to help foster a literary, re-invigorated consciousness culture with new research and a community hardwired into the "Geistige" of a complex, planetary age?
Let us lean into the concept of "mutation," and inhabiting "mutants" in the best sense of that word (beyond its science fiction connotation) as a creative leap from origin (ursprung). 
Let's build the future in the present.
We're off! This is a good start. That's a hefty chunk of change, which means more time for book writing, editing, and publishing. It also means more time (and more fun) with patron perk fulfillments...
1 of 3
Become a patron to
Unlock 146 exclusive posts
Connect via private message
Recent posts by Jeremy D Johnson