Jesse Genesis
is creating fluid paintings, UV art, weird home decor, and cat stuff!
Select a membership level
The Budget Kitty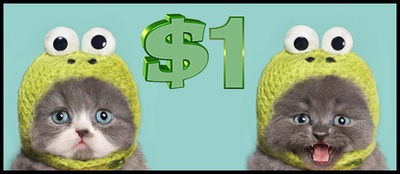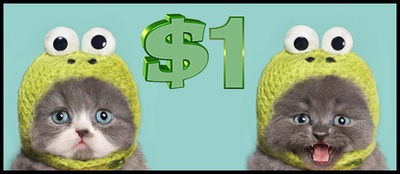 $1 support adds up over time. I appreciate it and even a small amount helps :)
Access to patron-only feed
Virtual hugs
Five Dollar Kitty Club
 Aw yeah... $5 a month gets me a tube of paint! I love paint!
Access to patron-only feed
Extra special virtual hugs
Ten Kitty Combo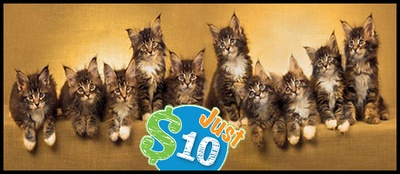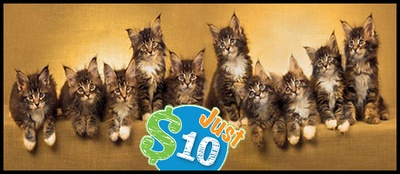 $10 gets me a tube of expensive UV fluorescent paint. And I go through a LOT of that stuff...
Access to patron-only feed 
Super extra special virtual hugs
I'll send you a one time thank you card in the mail :)
About Jesse Genesis
Thank you for taking the time to stop by and I hope you will consider supporting me!


I would like to give you some backstory on what has led me to start this patreon.
I have made art my whole life. When I was young, I hoped I would be able to make a living creating art as an adult. When I graduated high school, I was broke and I wanted to go to art school, but there was no way that was going to happen at that time, so I signed up for the military. Over the next 6 years, I was a communications electrician in the US NAVY. That lifestyle wasn't meant for me, but I don't regret it. It really helped me get started on a path of success as an adult.
After getting out of the military, I moved to Austin, TX and started going to college to become a video game 3D Animator. The school I went to suggested I get a degree in some sort of digital art over traditional. After getting my degree, I worked in the video game industry for a while, but quickly realized it was not for me. Yeah... um.. I'll talk about that more later...
After leaving the video game industry, I felt very confused over what I should be doing with my life. I've always been good with computers, so to make ends meet, I got in IT support. I spent the next 6 years working in numerous information technology support jobs for various companies in which I had no passion for their products. Though I excelled in these roles, they were both mentally and physically unhealthy for me. At the end of a day, I rarely had any creative energy, and over those years I experienced a lot of heavy depression. But some reason, I made no real attempted to leave that line of work... probably because the pay was good and consistent. But I wasn't happy.
Starting in early 2018, I was laid off from my last full time IT job. Instead of looking for a new job right away, I decided to take some time off to focus on being happy, making art, and using that art to bring a smile to those around me.
After a while, my friends suggested I start showing my art to the world online. I never attempted to use social media in the past to help promote my art, so figured it was time to give that a try. I started an Instagram account which focused on my art, 
which you can see here.
In roughly 6 months, I've made 120 posts, and have about 1500 followers. Which from what people tell me, is decent.
To my surprise, local art enthusiasts in Austin, and some people online actually started to buy my art and request commissions. I couldn't believe it.
Since I got laid off, I have been mostly living off my savings, but income from art sales is slowly growing. I am hopeful the art sales will continue to grow. However, at this time the money from those sales is not enough for me to get by on if I didn't have my savings. 
So my goal with Patreon is to get funding to be able to continue making art full time. If I end up having to go back to working IT jobs, I know my creative momentum will slow down, or possibly stop, due to the unhealthy mental state and habits it creates.
If you support me, your contribution will not only assist me in being happy and creative, but it will also bring smiles and happiness to the world through the art I will make.
I plan to offer Patreon perks such as behind the scenes content and discounts to the art I sell. I also want to start making Youtube videos since Instagram only allows 60 second clips. But as I'm sure you know, Youtube videos take a lot of time to produce quality content.
So what does your money get spent on?
It will primarily go towards buying art supplies, production equipment, and supporting my day-to-day life (food, paying bills, and maintaining my business). Without the support from people like you, I would have to find another full-time job, which would not allow me to create art at my current capacity.
You can sign up for as little as $1 a month! You can cancel this anytime, and can adjust your contribution whenever you please.
Thank you so much for taking the time to review my Patreon overview. I hope my art will find its way into your life and home.
~ Jesse Genesis ~
Okay, that was all super serious, but I am a silly person who loves glowy things and cats. If it's glowy cats, even better.
The mediums I have been focusing with lately tend to be vibrant neons, or glow under blacklight. I think whenever I watched the movie Avatar, something short circuited in my brain and I became obsessed with the bioluminescent world of Pandora.
Before I started to promote my art online, I mostly made art for myself... covering majority of the available space in my home with it. In time I have called my home The Genesis Experience. It's kinda like my own personal version of 
Meow Wolf
. You can see a 
few pics here
.

And you can check out my Etsy store here.
Recent posts by Jesse Genesis
How it works
Get started in 2 minutes