Jess Green
is creating poetry, podcasts and mentoring.
Select a membership level
Poems
I have spent the last decade documenting Tory Britain through poems and poetry shows. Burning Books (about UK Education under austerity government) in 2015 and A Self Help Guide To Being In Love With Jeremy Corbyn (about the division of The Labour Party) in 2019. Both these shows went to the Edinburgh Fringe and on national UK tours as well as being published by Burning Eye Books. I also became BBC Slam Champion in 2018.

I'm going to continue to document these strange and unprecedented times and our far right, post Brexit government's response to them.

These will be written and recorded as audio. My husband, Dave who tours with me as part of my band, The Mischief Thieves will be putting music to them and they'll be available as a digital download.

"Grippingly inventive and immensely touching. She deserves to be heard" – Broadway Baby
"Brilliant. Her words have certainly struck a chord" – Huffington Post
"Somehow Jess manages to be hard hitting in a way that's so subtle you don't realise until the bruises come up" – Scroobius Pip




Monthly Find The Right Words Podcast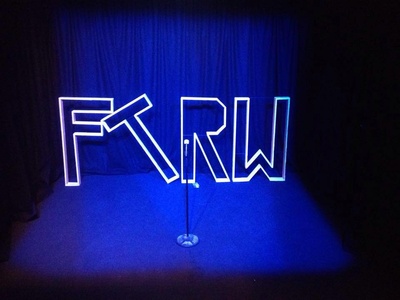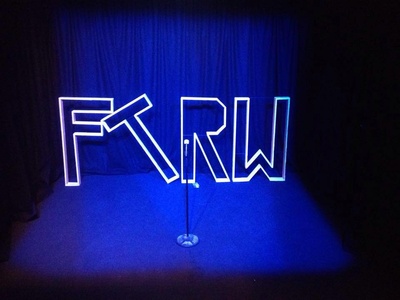 Everything from £3 tier plus the monthly FTRW podcast.

Before Coronavirus, Find The Right Words was a monthly poetry event at Upstairs at the Western. Two headliners, 10 open micers and a speed poet who was given three themes by the audience and an hour to write a brand new poem. We had built a thriving, supportive community who came back to watch every month and I want to maintain this but in virtual form.

I will be making a podcast of FTRW with headliners, open micers and Speed Poet contributing through recordings and Speed Poet themes being suggest through out Fb, Twitter and Instagram accounts. 

Released on or just after the third Wednesday of every month, the FTRW podcast will be high quality, uplifting and communal, just like the live event.

'It's the kind of night that makes you feel privileged to have been a part of.' - Audience member

'It's hard to imagine there was a time when the night wasn't packed, buzzing, and something that people wouldn't dare miss' - Great Central Magazine, Leicester


Poetry&Creative Writing Workshop Videos
- I will put at least two of these out a month
- They will be on Poetry, Performance Poetry and Creative Writing including guided writing tasks, writing/performance games, story writing, character, dialogue, structure etc.
- They will be suitable for ages 8+ and the video will state what age the session it is appropriate for.
- I will also provide downloadable resources.
- Each workshop will provide between 1 - 2 hours of activity
- You are welcome to get in touch if there are specific things that you or your young person would like me to focus on.

As well as this, you get access to everything from the £3 and £5 tiers. The poems and podcasts you'll receive are not created with children in mind but hopefully they'll be something for parents to enjoy during isolation!

"We love working with Jess, for her enthusiam, professionalism and for the fantastic work she does with the students. As one of her ESOL students wrote after a workshop this January: ""She's brightened my eyes to things, as a writer, to look at and give more attention to. Little things count. She could talk me through this career and that by itself made me feel supported. She made me feel like, yes, I can be a writer." - Derby Book Festival

About Jess Green
I'm another casualty of Coronavirus unemployment now working out how I can make a living when I can't leave the house. So here are the skills I have:
- writing funny, insightful, heartfelt poems about Tory Britain (see last two shows I've taken to Edinburgh and on tour). Jeremy Corbyn described my work as 'fantastic'. 
- I was the 2018 BBC Slam Champion
- script writing - I'm currently part of the 2019 BBC Writers Academy cohort, spent 3 months studying script writing for the BBC and was writing for the BBC's flagship shows before they halted production
- producing and host a long running fun, uplifting poetry night, Find The Right Words at Upstairs at the Western in Leicester
- Mentoring/workshop facilitating - this was how I made the bulk of my living before I started earning any real money from writing/performing and I am good at it. 

This is how I'm going to try to continue to earn a living during self isolation:
- The times we are living in are unprecedented. No-one knows what to do because we have no experience to draw from. Worst of all, we're being led by a far right government, post Brexit, after 10 years of Tory austerity. Everyone needs to be documenting this. I'll be writing weekly poems.
- My talented musician husband, Dave is going to put music to them. The words will be good, the music will be good, the final thing will be gorgeous.
- I'm going to continue to produce Find The Right Words as a podcast with headliners, open micers and Speed Poets recording themselves. Headliners will be paid their fee as if they were doing it live. 
- I'm going start mentoring again, offering 1-1 feedback via phone/email/Zoom on poems, scripts and narrative structure. This is a great time for emerging writers to concentrate on developing their craft to unleash on the world post Corona.
This will mean that I can continue to pay my bills during self isolation.
1 of 2
Become a patron to
Unlock 35 exclusive posts
Connect via private message
Recent posts by Jess Green
How it works
Get started in 2 minutes