Jessica Fenlon
is creating art with computers
Select a membership level
EYE CANDY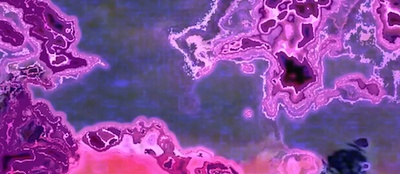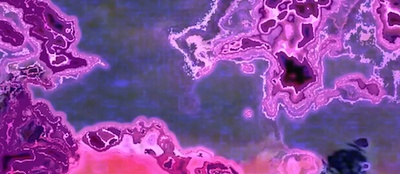 Access to Patreon-only posts & content about this wild transition and exclusive HD mobile and desktop wallpapers, as well as my endless gratitude.
POPCORN
Access to Eye Candy content; each mont I'll publish documentation of exhibited work with discussion published nowhere else from my archive of exhibited art.
CUT THIS UP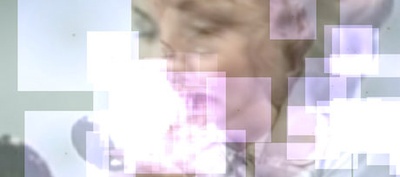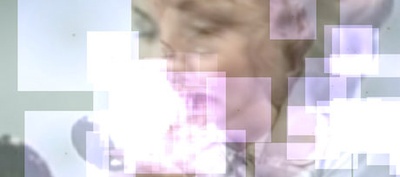 Access to Eye Candy & Popcorn content
process : exclusive 2D process tips, tricks & methods, including glitch tutorials
material : still images, exclusive video and audio loop packs copyrighted for use with attribution. go nuts!
About Jessica Fenlon
THE COMPUTER IS MY CRUCIBLE
I use computers to create art. I use a vocabulary of making unique to digital media. Animating particle systems, working with static, manipulating loops, managing glitches . . . why? These features of digital toolsets are underneath the surface of what we see on the computer every day.

I'm manipulating the elements of material that other folks use to . . . make recognizable illusions that we participate with every day. We do our banking, our socializing, our jobs using these recognizable illusions. They carry information about the world, without being that information. Yet people seem to forget that the information on the screen is not the world it represents. 

Glitch - the recognizable failure of the technology - is a wonderful loose end, an opening by which we can begin to remember that 'this illusion is manufactured'. Static - removing the object from the work of art to show the shifting pixels that are the media. Looped abstracted work allows us to slowly approach dangerous cultural material ( see : The Devil's Abacus performance documentation - work considering the systematic destruction of humans in the U.S. prison system's solitary confinement practices ) without falling into re-presentation of the traumas that we would turn away from. Particle systems remind us that digital language is about managing the numbers more effectively than any pen-and-paper bureaucracy can.

I work across a variety of digital and analog media :


loops & audioresponsive VJ work

manipulation of captured created video, photo, & field-recorded sound

tactical glitch

sound art

installation of digital/generative art via raspberry pi

electronic sculpture with light as the primary medium

still images

video for screening or installation
# # # we interrupt the art discussion to bring you news of the interruption in my life # # #

On Valentine's Day 2019, I began a journey through catastrophic health experience. 
Woke up in the ICU wearing a neck brace. On Saturday I met with the neurosurgeon who did a marathon surgery on me on Friday 2/15. That surgery was to provide metal supports to my cervical spine. The consequences of the bone failure in my neck meant transitioning out of teaching and into this intense healing process.

Recovering from cervical vertebral bone failure and its impacts on my capacity to teach ... that's a long-term recovery process.
No matter what I've been doing in my life, I've made and shown my artwork.
Since 2011, my work has shown in the British Isles, Ireland, Egypt, China, Poland, Germany, Spain, Portugal, Italy, the Netherlands, and on the beach in Cuba. I haven't shown in all 50 states in the US yet . . .
In the past, the work I created was, 95% of the time, funded by my own labor -- teaching, visiting artist gigs, the occasional commission, and other jobs (see 
my linkedIn
).
Now, my health situation says... "Nope, can't do it that way anymore. Do this other thing now that you have all these skills and really efficient ways of working."
I'm engaging with this journey as an artist.
I'm working with several teams of physicians in Wisconsin on the complex set of health challenges facing me.
As an image maker, I am creating art directly engaged with the spiritual and emotional aspects of healing through this journey.  Abstracted (see "echoes", the static pieces) inward image-sourcing provides contemplative space for me to make sense of my experience.
WHAT YOU GET WHEN YOU BECOME MY PATRON
Content to remix. Do you want to sell what you made with my materials? Just attribute that piece of the work to me -- remix content has this creative commons license!
Discussion of the behind-the-scenes creative strategies, problem-solving, and inspiration for specific works of art from my back catalogue
Everybody will access random MaxMSP patches, one-off currucular approaches to teaching art, Processing coding sketches, glitch tutorials, i.e. digital media nuts and bolts in one-off posts that arise from my creative process as I make art
You will be a part of my financial support team - adjunct faculty work is the retail job of the academic world; I transitioned to using my accumulated sick leave in one 2-week block and then left, as I cannot physically teach right now.
When I start selling new work, you will have first access to buying that work!
TIER REWARD LEVELS
$1 a month - 
Eye Candy
 - is all about the wallpapers and screensavers [ 
check the flickr gallery
] for your digital devices, & personal journey posts. 
I've exhibited in digital and new media installation, collaboration, and performance art since 2002. At the $3
POPCOR

N
 level, see work from my 'back catalogue' in exclusive releases. Each month, I'll publish documentation of exhibited work with discussion published nowhere else from my archive of exhibited art. 
To access media choose
CUT THIS UP
at the $8 per month level.
Often, the media used in MaxMSP demo videos
will be included in the content!
CORNERSTONE
patrons  - at $25 per month - will see your name in lights! Your name will be published as one of the funding members of my work, in the end credits ( if video work ) or program notes or wall text ( if gallery work ).
For my 'fine artist portfolio' from my past life, please visit my website, 
www.sixth-station.com
.
RECENT & UPCOMING EXHIBITIONSFlautist Jaume Darbe Fa (Netherlands)
performs 
Cimmerian Isolation
by Nathaniel Haering, with my projected visuals, in recital settings in the Netherlands and other European locales beginning May 15 2019.
neuroStatic(2019)
installs in Roman Susan Gallery's
STREETLIGHT
video installation programming, May 2019. Rodgers Park, Chicago, Illinois.
ungun (2013)
 was installed as projected video in
UNLOADED (group)
, Trout Gallery of Dickinson College, Carlisle, PA. (November 2018 - February 2019).
In November
, Come With Me If You Want To Live (2017)
installed in the North Bellaraine Film Festival in Australia; 
consume the disease (2015)
 screened in Nanjing, China.
Theatrical composition
The Devil's Abacus
staged August 26, 2018, at Vogel Hall, in the Marcus Center of Performing Arts, at Milwaukee's Fringe Festival. 
In July I performed as
[ manco ]
at Milwaukee's Jazz Gallery.
threnody [ contingency unravels ]
is a 2-channel video generative+live sound performance. It grieves America's ongoing war in Afghanistan. 
Thank you
for visiting my Patreon page today!
$104.02 of $300
per month
When I reach $300 per month, I'll release a font to all of my Patrons.
1 of 2
Become a patron to
Unlock 41 exclusive posts
Connect via private message
Recent posts by Jessica Fenlon
How it works
Get started in 2 minutes