Jessica Ream
is creating paintings, handbound books and other one of a kind pieces
Select a membership level
Color-Me-Meditated (downloaded version)
Did you love to color as a child? Do you STILL love to color as an adult? Same!  Just $5 a month allows you unlimited access to downloadable designs you can print out and color as you feel inspired! Most of these black and white drawings will be inspired by my Smoke Rings collections, but occasionally, something new may make an appearance. 


With this tier you receive:

- 3 to 5 new designs each month

- Unlimited access to designs released previously (even if they were released before you joined!)

- Exclusive, early access to my online shop during shop updates (you need a password for the first 24 hours and this is emailed to you the evening before/morning of)

- New designs will be available for download on the the 2nd of each month

Color-Me-Meditated (print+bound version)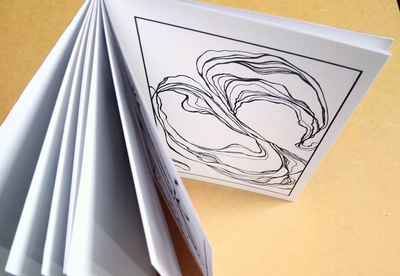 Similar to the previous tier, but a little nicer. 

Each month you will receive a printed set of the same designs released in the first tier, along with a few extra for a total of 7-10 new designs, printed on cardstock and handbound in a little keepsake book in your mailbox.  Isn't it just so lovely to receive a little piece of mail that isn't a bill each month?  I personally love snail mail.

So all together, each month you will receive:

- 7 to 10 new designs, printed on cardstock and handbound in a 5.5" x 8.5" keepsake journal 

- Unlimited access to the downloadable version of the meditative coloring designs released each month 

- Exclusive, early access to my online shop during shop updates (you need a password for the first 24 hours and this is emailed to you the evening before/morning of)

- Coloring books will be mailed out by the 10th of each month

Handbound Sacred Spaces
I view sketchbooks and journals as sacred little spaces, but ones we can take with us anywhere we go.

While filling these little sacred spaces leaves one with a sense of accomplishment, it also can be a little bitter sweet.   But what makes this tier wonderful is every quarter** you will be sent a new journal or sketchbook to, hopefully, allow you to pick right back up from where you left off in the previous.

Plus, with this tier you can customize your little sacred space to fit what you need from it.

-Prefer to sketch and work in a larger format?

-Like to slip a slim travel sized journal in your back pocket each morning to have on hand for those unexpected downloads from the muses?

-Want to keep something on hands at all times to record those hilarious things your kids blurt out that you can't wait to embarrass them with during your speech at their graduation or wedding?

-Love to end the day with mind-dumping into a journal or start it be recording your dreams and need something to grace your night stand?

Whatever your reason for keeping a journal or sketchbook near by, this is the perfect subscription for you. Easy to customize the size and number of pages** to fit your life and it is mailed out to you the first of each quarter*** (aka first of every third month). Once you sign up, I will email you to chat about the aesthetic of your journal. 

-----

In addition to a new journal/sketchbook each quarter**, you will receive:

-Monthly writing and/or drawing prompts to help in times of creative blocks

- Unlimited access to the downloadable version of the meditative coloring designs released each month

- Exclusive, early access to my online shop during shop updates (you need a password for the first 24 hours and this is emailed to you the evening before/morning of)

-----
**custom sizing for this tier is capped at 8"x10" + 120 pages

***must stay committed for three months to receive first journal

About
thank you so much for stopping by. 

as a freelance painter, designer and bookmaker, I thought I would give this a try to see how it goes, so this is still in the seedling stage and I appreciate the kindness of you stopping in to see what this little page is about.

I have been creating since I can remember and love to dabble in all the media and forms, but for the present moment painting, bookbinding and sewing have been the mainstays. 

I am fascinated both by the natural landscape that surrounds us, and the landscape of the mind and the way the two correlate. I love texture and mark making and have a subtle obsession with typography and incorporate both whenever possible in my mixed media works. 


By becoming a patron, you'll instantly unlock access to 10 exclusive posts
By becoming a patron, you'll instantly unlock access to 10 exclusive posts
Recent posts by Jessica Ream