Jesus FC
is creating Grooming - 3D Models - VFX - Redshift - Tutorials
Select a membership level
Basic Support
Discord Server Access
Facebook Group Acess
Free series support
Weekly tips
Basic 3D Models
Includes Discord benefits
Video Tutorials
The Basic Tier plus
Exclusive Patreon Tutorials with comments
Free series scenes
Priority on discord and Facebook
Exclusive images
Includes Discord benefits
Full Access
The Video Tutorials tier plus
Exclusive tutorials 
Base Scene Files
Portfolio Review
Premium 3D model
Artist Showcase on Jesusfc.net and mails
Includes Discord benefits
About Jesus FC
Welcome to my Patreon Page, I am a former Lead Grooming TD working at MPC, now working as a Freelance Groom TD for Guerrilla Games. My most recent projects are Detective Pikachu (Hero groomer) and Maleficent 2 (Lead Groomer). Thanks for the interest and all the support!
With the release of the Houdini shelf, we will change the pay system to pay upfront, this will not affect existing patrons, New patrons will be charged the day they become a patron, then on the 1st of the month going forward. 
CHECK INFORMATION HERE
EXCLUSIVE TUTORIALS  (for $15 USD you can see all the tutorials!)
Find free lessons on 
https://jesusfc.net/3d-training/


All lessons can be found here 
https://jesusfc.net/tutorials/patreon-lessons/

Success Path 
https://jesusfc.net/wp-content/uploads/2020/05/patreon-success-path.svg
Grooming a DigiDouble for VFX. The most complete series with an actual VFX pipeline on the market
This is the lesson 10 Result. Just guides and base clumping.
Introducing the HOUDINI GROOMING SERIES 101

Example of the scenes and setup that you can download on Patreon.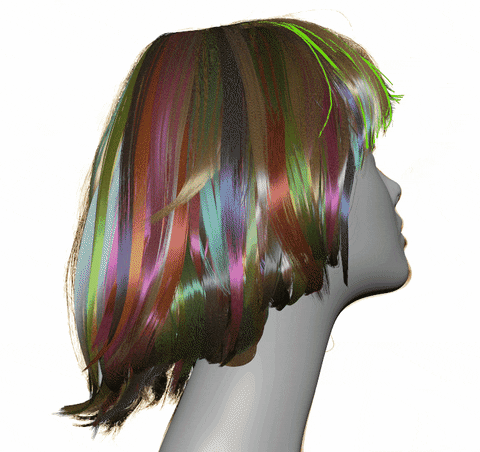 Learn quick tips on how to result everyday grooms 





High-End models  ( RAT, DOG, RED PANDA )







Follow our grooming a bear lesson





Also as a side, you have our Redshift tutorials!


By popular demand, Here is the new line of tutorials for Redshift starting with a Product shot and light techniques!  In this tutorial, we are going to look into the process of creating of a product shot from the model preparation to the light setups and rigs, textures, and final materials to end with the post-production to get the final piece.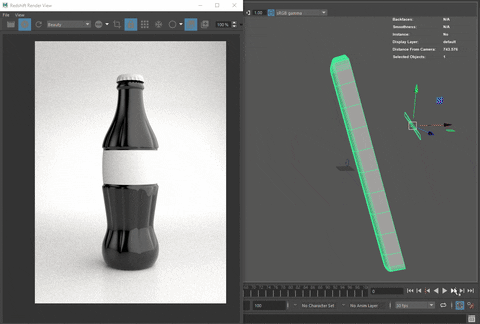 XGEN FOR CARTOON CHARACTERS UP TO LESSON 29


We have already 4 introductory lessons on the theme and now working on a more advanced tutorial with the Belle version from LOISH (with her permission). You can see her the latest version
FUR FOR CARTOON CHARACTERS UP TO LESSON 14 



Learn all the process from the First Drawing to the final Render, starting with Pen Tool Sai, to Sculpt the model on Zbrush, Retopology with Maya and Final groom with XGen.

CARTOON ENVIRONMENT CREATION


Learn how to create a cartoon environment based on concept art, from the camera and scale set up to the final modeling of assets, a complete A to Z tutorial, with modeling, assets creation, surfacing, shading, lighting, and final composing.
Environment Creation ( Realistic) with the complete assets pack
The new tutorial is being worked on, learn how to create amazing environments for your 3D projects. Work from the start with the creation of the asset or use the ones that are included in the tutorials, I would do my best to explain every step to get a great-looking piece for your portfolio.
PROCEDURAL MATERIALS WITH REDSHIFT AND MAYA


On this series we look at the workflow to make procedural materials with redshift and maya, from the color, to reflection, bump and finally to the material creation.
CLOTH AND FABRIC SERIES
Right now you can find two series of exclusive tutorials here on Patron, the first one is the cloth and fabric series with 4 video lessons on how to generate the tiles and textures, compose the maps and create a realistic fabric material.
For more information on this tutorial click here
Creating a Creature

For this tutorial, we started with a base model, and make the basic process for making the groom, adjust the fur, flow of the fur and adjustments, the final redesign of the model with more personality and giving a more pleasant vibe in addition to the texturing and material process. With 21 Lessons and more than 10 hours of video.
If you want to check all the lessons on this tutorial, click here.
GOALS
-Better Content on the videos: 
Each tutorial takes time, at least 20 hours of work to make a High-Quality tutorial, recording and editing and that.
-Free Scenes to download with each tutorial if on the correct tier: 
Assets modeling, textures, real scenes that consider real work simulation are time-consuming. (Like this one
EXAMPLE SCENE
)
- Full Access 

Each month I will start a new project, sometimes a project can take a little bit more than a month, I will record all the process with commentary and upload the tutorials for
15 USD
patrons and with scenes for
30 USD
patrons.**The scenes for the tutorials may not include everything that is shown in the videos.
-For patrons only I will give you models, materials tests, and papers from my own experiences and workflows 
-Making off and Work-ready workflows
I do a lot of freelance work and the making of my works are going to be available to you people. (This one is a high-level goal as it takes a lot of time to put a making of together but I will do my best to dedicated to the community)

WHY MONEY?
Everyone needs to pay bills, taxes, apartment, food, etc. I am not an exception, I have a two-year-old son and the ones of you that have kids know that they are expensive, so thinking on his college found and how to educate him right or even his diapers and milk everything is money. That is the reason for me to ask a compensation.
Thank you for all your support! If you have any question don't hesitate to send me a message!
Become a patron to
Unlock 489 exclusive posts
Connect via private message
How it works
Get started in 2 minutes