Jewelsmith
is creating videos, stories, articles & more
Select a membership level
Tip jar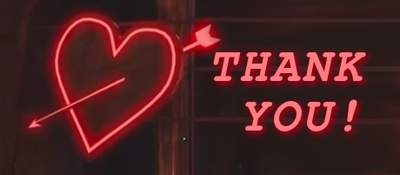 Toss a coin to your Twitcher. There's nothing behind a paywall & I don't offer rewards, just think of it as dropping a coin in a hat if you've enjoyed my videos, streams or stories. These contributions help me buy games, hardware, internet & other expenses related to streaming, gaming, writing & crafting.

About
* * *
TWITCH:
JEWELSMITH
YOUTUBE CHANNEL:
JEWELSMITH
Author website:
JLHilton.com
AO3 (fanfic):
Jewelsmith
Twitter:
@AuthorJLHilton
Tumblr:
authorjlhilton.tumblr.com
Deviant Art:
jlhilton.deviantart.com
Handmade jewelry:
JLHjewelry.com
In addition to playing video games, I'm an author of two science fiction novels; a creator of fan art, fanfiction, articles and original short stories; and an artist who makes unique fantasy, sci-fi and geek-inspired
jewelry
, crafts and other creations.
SCHEDULE:
I usually stream M-F 3:30-5:30pm EST on Twitch, but may start a little later or go a little longer, depending on my schedule.
MAKER MONDAYS casual crafting & chat
TRY-IT TUESDAYS to boldly game where I haven't gamed before
AUG 10 Maker Monday
AUG 11 Try-It Tuesday Darkarta: A Broken Heart's Quest
Games I may play in the future...
Anna's Quest
Apocalipsis
Death and Taxes (demo)
Fall Guys: Ultimate Knockout (free in August 2020 for PS+ members)
Frostpunk
Machinarium
Mass Effect Andromeda
Nightmares From the Deep trilogy
Queen's Quest 2: Stories of Forgotten Past (demo)
Queen's Quest 3: The End of Dawn (demo)
Raft
Railway Empire
Scarlett Mysteries: Cursed Child
The Outer Worlds - 2nd playthrough with DLC
Wolfenstein II DLC: The Freedom Chronicles
Coming in October: Glass Masquerade: Halloween DLC, Glass Masquerade 2: Illusions + Revelations & Temptations DLC
Coming in December: Yuletide Legends: Who Framed Santa Claus, Glass Masquerade: Christmas Day puzzle
Follow or subscribe on Twitch & Twitter for notifications, or check this schedule for updates.
I also upload edited videos and highlights to my YouTube channel. I used to stream on YouTube and there's a big archive there, including:
STARDEW VALLEY
co-op with
IceStella
and
SulfurFurious
FALLOUT 4
: More than 250
Fallout 4
videos, with a settlement tour series, contraptions showcases, Nuka World playthrough, build streams, and general mayhem featuring my sole survivors Fiona the General of the Minutemen and Rose the Nuka-World raider overboss.
TRY-IT TUESDAYS
: Trials, demos, free games or games I rent from Redbox. I still do Try-It Tuesday streams on
Twitch
sometimes and upload highlights to YouTube.
GOD OF WAR
and
THE OUTER WORLDS
streamed on
Twitch
with edited videos uploaded to
YouTube
.


SKYRIM
: More than 125 videos of Skyrim Special Edition with an Imperial Nightingale and a Khajiit warrior.
BIOSHOCK
: More than 150 videos in my
Bioshock: The Collection
playlist, including
BioShock
, Challenge Rooms,
BioShock 2
,
Protector Trials
,
Minerva's Den
,
BioShock Infinite, Clash in the Clouds
and
Burial at Sea
.
DISHONORED
: Episodes of my
Dishonored 2
playthrough as Empress Emily Kaldwin in high chaos, and
Dishonored: Death of the Outsider
.
GEMS
&
MUSIC VIDEOS
: These are shorter, edited videos with gameplay highlights.
ARTIFEX MUNDI
: Point-and-click puzzle adventure games with supernatural, pirate, magic and steampunk themes.
Recent posts by Jewelsmith