Jewelsmith
is creating videos, livestreams, stories, articles & more
Select a membership level
Tip jar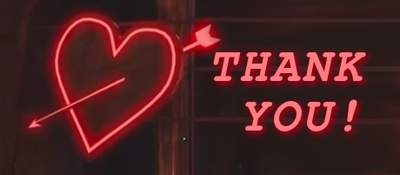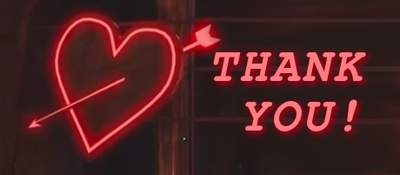 There's nothing behind a paywall here. If you've enjoyed my videos, streams or stories, a contribution to the tip jar helps cover the cost of games, hardware, internet & other expenses related to streaming, gaming, writing & crafting. You will be added to the "thank you" list in edited videos & mentioned during livestreams. 

About Jewelsmith
* * * 
TWITCH: JEWELSMITH
(video game livestreams & Maker Monday crafting streams)
YOUTUBE: 
JEWELSMITH
(video games) &
JLHJEWELRY
 (crafting)
Author website:
JLHilton.com
AO3 (fanfic): 
Jewelsmith
Twitter: 
@AuthorJLHilton
Handmade jewelry:
JLHjewelry.com
Deviant Art: 
jlhilton.deviantart.com

Fallout 4 IRL: 
fallout4irl.blogspot.com
In addition to playing video games, I'm an author of two science fiction novels; a creator of fan art, fanfiction, articles and original short stories; and an artist who makes unique fantasy, sci-fi and geek-inspired jewelry, art and crafts.
SCHEDULE:
I livestream on Twitch much less than I used to but I try to upload videos on my YouTube channel every day. When I do stream, it's typically between 3pm-6pm EST (US East Coast). Maker Mondays and Try-It Tuesdays are no longer weekly but wheneverly. 
Fallout 3 (PC) live on Twitch with edited highlights uploaded to YouTube 
Potion Craft: Alchemist Simulator livestreaming on Twitch
Stardew Valley with Team Trashcake is on hiatus for the summer
FUTURE PLANS: 
The Outer Worlds 2nd playthrough with DLC
Stranded Deep 
God of War: Ragnarok on PS5 if I can ever get one!
Fallout: New Vegas on Xbox X if I can ever get one!
Games I may play in future... Anna's Quest * Apocalipsis * Death & Taxes * Machinarium * Mass Effect Andromeda * Procession to Calvary * Raft * Railway Empire * Mewnbase * Wolfenstein II DLC: The Freedom Chronicles 
There's a big archive of streams, edited highlights, and music videos on my YouTube channel, including
Stardew Valley, Fallout 3, Fallout 4, Fallout Shelter, God of War, Horizon Zero Dawn, Skyrim, Dishonored, BioShock, The Outer Worlds, Wolfenstein II
... plus indie, puzzle and casual games, and more! 
Recent posts by Jewelsmith
How it works
Get started in 2 minutes