James Headrick
is creating Fractal Art, Longplays & Video Game Criticisms
Select a membership level
The Fox Den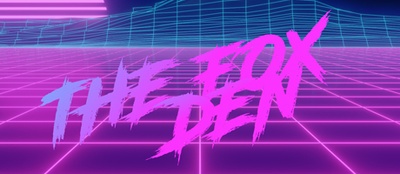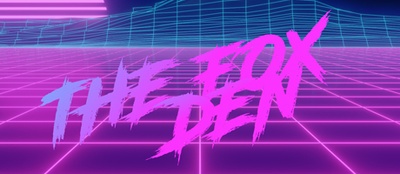 Pledge at this tier to:
Support both ReviewHaven and VenomGraphics.
Receive access to Patron exclusive posts. 
Get your name featured in videos & on the site(s). 
Highlght your comments on YouTube to stand out.
Includes Discord benefits
About James Headrick
First things first,
my name is James. I run two websites that each provide very different content - but share a bit of overlap, hence, I'm combining them within this one Patreon account under my name.
With that out of the way - what
are
those two websites?
The first is my portfolio/print shop/resource store -
VENOMGRAPHICS
[
http://venomgraphics.x10.mx/
]. This website - and the various shops under that name - offers a look at my fractal artwork, as well as offering high quality fractal art prints, various gaming influenced t-shirt designs and resources - such as stock images and footage.
L U M A - 10 4K Luma Matte Transitions (Trailer)
As for the other site - that's
ReviewHaven
[
http://reviewhaven.x10.mx/
]. That's my game review blog that I started up about 10 years ago.
Since starting it, though - it has grown to encompass a Twitch account (That is currently on hiatus) and a YouTube channel that is home to commentary-free longplays of various games, as well as a biweekly series of fighting game sets under the moniker
Sunday Slugfest
(Also commentary-free, and with very minor editing).
Sunday Slugfest
My ultimate goal with this Patreon is to raise enough money to be able to afford proper hosting for both sites instead of having to use a free host, as well as boosting advertising for my VenomGraphics
RedBubble
( 
http://www.redbubble.com/people/sniperfox/shop?asc=u
) &
Society6
( 
https://society6.com/venomgraphics
) shops. I also would like to upgrade my PC to be able to create more fractals, faster, as well as stream ( 
https://www.twitch.tv/reviewhaven
 ) at a much better quality than I currently can.
As of now, I currently try to create at least 1 new fractal print a month. Sometimes 2. I also have videos posting to the YouTube channel ( 
https://www.youtube.com/ReviewHavenGaming
) every week.
Well, that all depends on how much is made, truthfully. For the most part, anything raised here (Or through any of the shops I have, or the ad revenue of the ReviewHaven channel) generally goes right back into the channels/sites.

For instance - $5 here and there will often go to purchasing things like audio cables (I just recently purchased 3 new Optical cables, actually) and other minor purchases.

There are also the costs of licensing software and the like. Anything made here or elsewhere can help to offset the cost of paying for new software/paying for subscriptions to things like Gameshow or Adobe's Creative Cloud.

And then there are the obvious big purchases. Things like rent. Things like new or replacement hardware - PC parts and the like. These things cost quite a lot of money quite often - and it's money I just don't really have to throw around as much as I love the stuff I do.



If I'm being honest - I consider this more of a tip jar than anything else. That's why the very few Patron-only posts I do make are simply $1 only. I, truthfully, would rather make my money through my shops where someone could get a physical thing for their money. A t-shirt, a print of one of my fractals to hang on their wall, a case for their phone.

However, I can't really do that without being able to promote and advertise said works. There's only so much a person can do for free. Being physically unable to work also tends to make things a bit more difficult than they should be.

So, by supporting this Patreon, you'd be helping to make it much easier, and much more viable for me to continue doing the things that I enjoy and want to do.
Site Domain Names - I'd like to actually get off of my free hosting domain names for both my portfolio and the main ReviewHaven site.

Something custom, but simple. Maybe a .art domain for the portfolio.

That generally runs about $15 & 20 a year ($15 for the .com, $20 for .art)
2 of 3
Become a patron to
Connect via private message
Recent posts by James Headrick
How it works
Get started in 2 minutes