James Horner Film Music
is creating articles, concerts, a book and a documentary about James Horner
Select a membership level
Littlefoot You get access to some locked posts on Patreon.
Join the community on Discord to chat with us and other fans. A place to make new friends and share our passion. 
Includes Discord benefits
Balto
More things to see, read, hear. You get access to almost all locked posts on Patreon (Except bonus posts for levels Mighty Joe and above)
Join the community on Discord to chat with us and other fans. A place to make new friends and share our passion.
Includes Discord benefits
Mighty Joe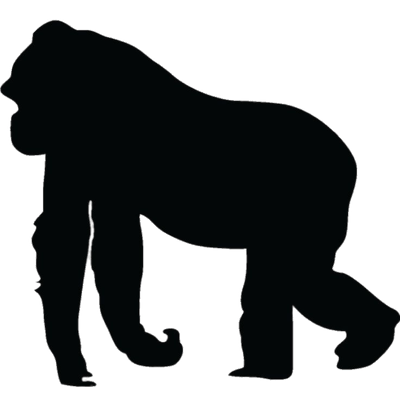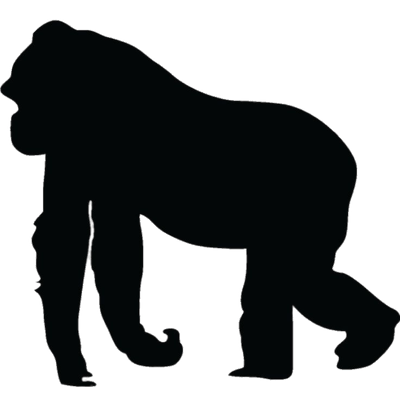 Access to a 40 minute monthly Zoom meeting to discuss all projects and James Horner together.
Live stream of a 2 minute part of the rehearsal of A Forest Passage or Spectral Shimmers in Szczecin
Access to bonus posts.
If we're ever in the same city, we invite you for a drink.
And everything in the previous tier

Eligible after 4 full month of patronage and with active patronage during product release:
Your name will be added in the acknowledgements of our projects: concerts, documentary, book, album..
Possibility to write a text of 1000 characters that will appear in pages reserved for the Patreon members in the book.
If the project is finalized, you will get a free copy of the book, the album, the documentary...
Includes Discord benefits
About James Horner Film Music
Hello!
Do you love James Horner's music, his world and what we do at
James Horner Film Music
?
If the answer is yes, get involved with us! You will participate in the success of our projects to bring James Horner's music to life and at the same time you will enjoy exclusivities!
Since 2011, our non-profit association,
James Horner Film Music
, communicates information regarding the composer James Horner. Only one thing has always animated us... Our work has been motivated and driven purely by our common desire to share our love of his music and his musical universe. Despite the composer's tragic death in 2015, our passion leads us to continue our work tirelessly: to further highlight his incredible talent of transcending the arts of cinema and music.
In the coming months and years the projects of
James Horner Film Music
are unbelievable and ambitious :
- Organize a concert with several rare and almost unknown concert works on 29 May 2020 in Sczecin, Poland.
(postponed to 13 May 2022 due to Covid-19)
- Collaborating in producing a new mini-documentary about James Horner, which will premiere as part of the concert experience in Szczecin.
- Recording and releasing an album featuring the rare, almost unheard concert works.
- Write a reference book on the composer to be published in English and French.
Today we offer you the opportunity to dive into the heart of our projects, see what goes on behind the scenes, get to know us better, experience our news live and access exclusive digital content. For our part, we want to deepen our relationship with you and offer you more and more content.
If you also want to get closer to us, if you believe in our work and want to defend it in the long term, then join us on Patreon.
We hope that Patreon will be a place for people who would like to engage with
James Horner Film Music
beyond the usual publications. It will be a personal space where we will share our approaches, thoughts and ideas for projects.
As part of the book project, we will share with our patrons exclusive anecdotes, excerpts from interviews, pages already written, progress in creation, the book's contents...
As part of the concerts and the documentary, we will share with our patrons news about the organization, videos, photos...
If many of you support us, we will launch a series of podcasts reserved exclusively for our patrons.
We like the idea that our connection is not dependent on the algorithms of Facebook or other social networks. We love the idea of having an ongoing and intimate conversation with the people most invested in
James Horner Film Music
.
A pledge of $3.00 per month will unlock some content of the Patreon page. The goal is to have a stable source of funding to see projects through to completion. We want
James Horner Film Music
to be a sustainable project. And this will be possible by finding the people who care about it the most.
On Patreon, you are free:
you can stop your commitment whenever you want, and even resume it later if you wish. You can cancel or edit your payment at any time.
We offer other levels of participation that we let you discover.
You have the possibility to change levels whenever you want.
The contributions of our patrons will be used to finance the projects: rights to use images for the book, filming and editing costs for the documentary, creation of the concerts...
We've done a lot in the last nine years. We've shared almost 300 articles about the music of James Horner. And none of that will change.
James Horner Film Music
will continue to publish free articles on our site. Anyone who can't donate now will not notice any change. But if you have enjoyed our work in the past and want to contribute to its future, we hope you will consider becoming a patron.
Thanks to your support, we will be able to succeed together in these projects that are close to our hearts!
Jean-Baptiste Martin, Kim Østenfor Spildrejorde
President and Vice President of JHFM
Join us to help us make our projects a reality!

1 of 1
Become a patron to
Unlock 103 exclusive posts
Connect via private message
Recent posts by James Horner Film Music
How it works
Get started in 2 minutes