Jhonatan S. Silva
is creating Illustration with Graphic Art and Design Skills
Select a membership level
Vectorize Club - Art & Design Community
[UPDATED!] be a Vectorize Club member and get tutorials and access to the most complete design community!
You'll get.
[NEW] Dropbox - Vectorize Kit! - you will get a password access to
Vector Essential Brushes; Free Fonts; Templates;
everything you need to start your design.
[Vectorize Club - Telegram Chat] - get exclusive access to a friendly, chat, share your designs and get feedback and help!
[Exercise Lessons] Access to more than 80 Tutorials!
2 Exercises per Month The best way to get better is by practicing, here we encourage you to study and apply the methods used in my professional workflow.
[Unlock all Challenges] You will be able to have the access to all the tutorials that are not on youtube anymore!
[Unlimited Live Streaming] Unlock all streamings done! (AD FREE when on Patreon
[NEW] Discord - Access / Hangout
You'll be able to Stream your Design with others members while hangout!
(If you don't have access to the Discord, Make sure to Upgrade to this TIER!)
OK, so many benefits for only a coffee price... where would you find all of this? only here, join now! 10% off for anual membership
New patrons will be charged the day they become a patron, then on the 1st of the month going forward,
7 Days 100% Money Back Guarantee
Includes Discord benefits
About Jhonatan S. Silva
Hi there! My name is Jhonatan. I'm a game artist, designer and illustrator who loves to create artwork for video games, cartoons, and animations using vector and painting techniques.
How did I start?
I realized my true passion for the visual arts after I finished my programming degree in 2015. Although I earned my degree, I was not happy doing codes, then I decide to join on digital arts. I felt a bit "old" to switch my focus onto the visual arts,
However after some time I proved to myself through dedication that there is no age too old to learn something new.
Since then I've learned design through self study via the internet - like you're doing right now. Later I improved my creative process at a game studio and made more than 2,000 assets per year.
Why learn from me?
Because I believe self study on the internet is packed with value at an affordable price, and I'm willing to share all my experience, you'll be able to create everything that you want.
You decide, vector graphic artwork for illustration, social media, video games, cartoons, animations, and anything that is visual.
So, your best choice to learn is here on Vectorize! Join us now!
What I do for living?
I work as Freelancer, providing thousands of illustration to the game companies, such as Characters, Backgrounds and Icons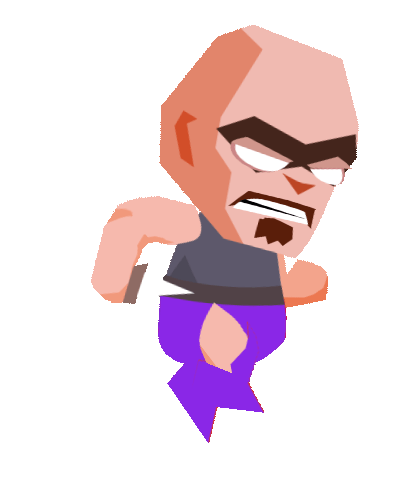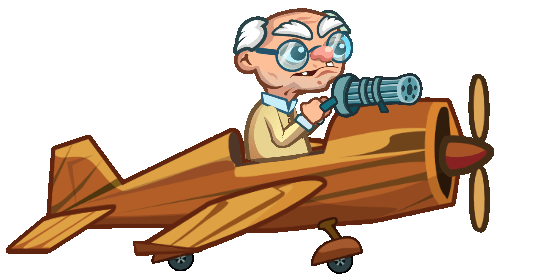 I decided to open a Patreon after many people coming into my Youtube channel asking for more tutorials! where I can share all my experience and techniques with you and know what you want to learn from me!
This experience was built from a lot of stressful moments, jumping from a lot of youtube videos, without learning deeper.
Now, with the things that I've learned, I can share with you an easy and intuitive methods,
No bullshits, direct to the practice... I guarantee, in case you don't like it, feel free to quit, NO Question asked...
You can see my portfolio on my Website.
What is the Vectorize Community?
This is a community made for people that love Design, Art, Illustration and Graphic.
It's made mainly to encourage you to practice, and help you to get Better skills with the Best Self-taught, Methods, Guides and Tutorials.

✅ Where you'll get more than 85+ Exercises/Live streaming tutorials in Real time to practice
✅ Direct to the point, no bullshit (I give a lot of value about your time)
✅ No ADS on exclusive videos!
✅ Coupon - discount for Packages (Only for Members)

Here on Vectorize you will have access to the Community, more than 100 members joined already.

✅ On Vectorize Club - You'll get a Telegram Chat (Like whatsapp)
✅ On Vectorize Plus - You will get discord access, for hang-out and meetings
✅ Share your design results over the exercises
✅ Ask help when you need, some collaborator will try to help you.

Vectorize Members sharing their results on telegram!


Why Telegram? You can use in any device, iPad/Mobile/Desktop/Web,
submit files easily
(better than Facebook Groups!)

FAQ (Read this before you join)

1. Why Patreon?
In order to create contents and tutorials, it takes huge time, so if you become my Patron, this allows me to dedicate my time and energy on the tutorials / Design tips / Live streaming and even further contents like e-Books and Courses.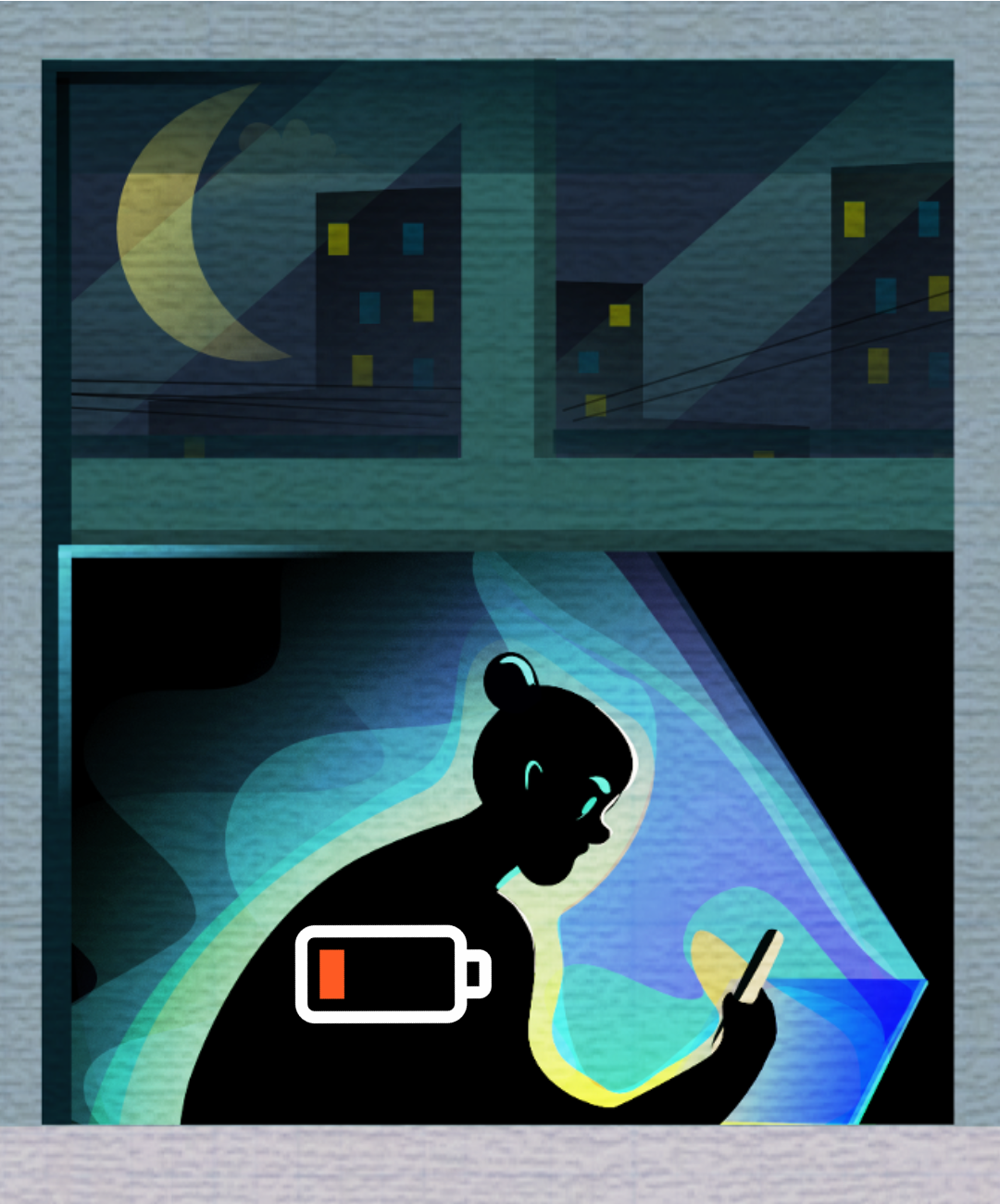 2. Do I need to know DRAWING?
NO! Here on Vectorize you can follow my tutorials that only request you to Vector over. in case you have no drawing skills, don't worry, here we have tutorials for all Levels, since easy, and advanced!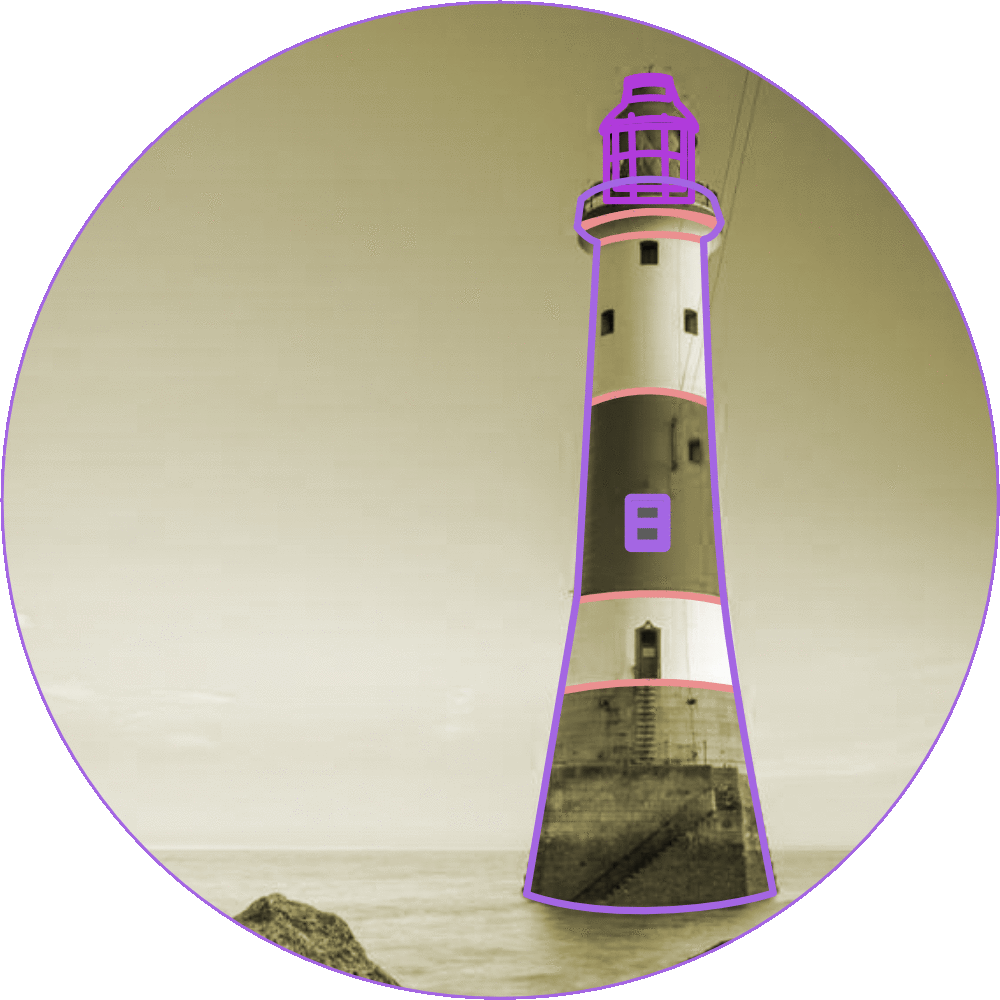 With my tutorials you will learn how to build projects from Scratch,  I teach people how to create using my Art methods in a Technical Design way, learning what really matters!
3. What we usually Design?

✅ On here we create many different art styles, from all kind of passion,
Since Illustration, Vector, Flat, Minimalistic, Paintings, Characters, Objects, Backgrounds, Cute stuffs, Icons, Doodling, Cartoon and Game images!

Look... 
if you don't like any of these, honestly I think this is not for you...
But if is. join us now.
 Yes, I want to learn more 
4. Why so cheap?
First, I want to make this community affordable to everybody.
Yes, this is a membership that cost LESS than one Chocolate bar per month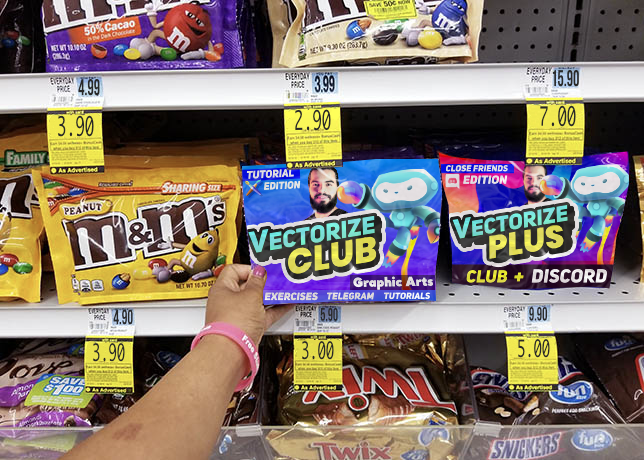 Secondly, 
this is not a donation, if you don't like my mentorship, or don't want to get these deeper tutorials.
You have 7 DAYS to ask Refund 100% back guarantee!



Here we have already more than 85 Lessons already recorded, during many weekends worked (Exercises/Live Streaming).

Third, This Worth more than many expensive courses that don't reveal the real process to create anything from scratch



5. Is it

Just for Affinity Designer on Ipad?
No! Here I build tutorials using Desktop too, and you can follow all process that I do on iPad using desktop as well!
or, if you want to learn my workflow no matter which software you use. The principles keep all the same!
6. Is it for Beginners or Professionals?
No matter which "Level" you are. You can do the same things like me.

I know you don't have time to study sometimes (like me) this is why during my lessons I always show the principles while I do the exercises and it's depends only to you if you want to practice.

7. What People Say?


now, What on earth would you found all of this? Only here my fellow, If you have any kind of  question, just direct me on my social media

Ok, I'm in!
8.  Vectorize Members Results
See below some of the amazing results done by the Vectorize Members!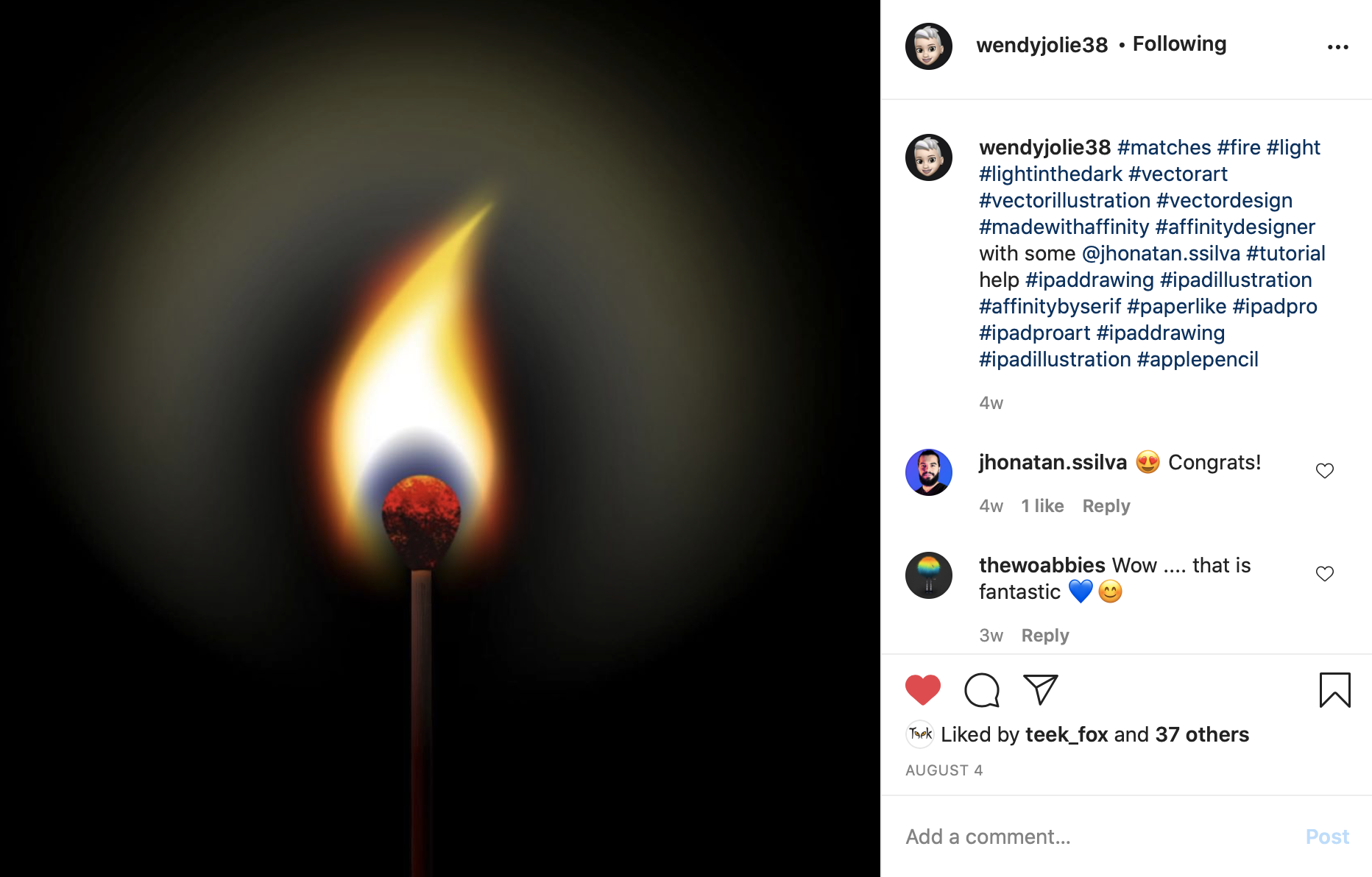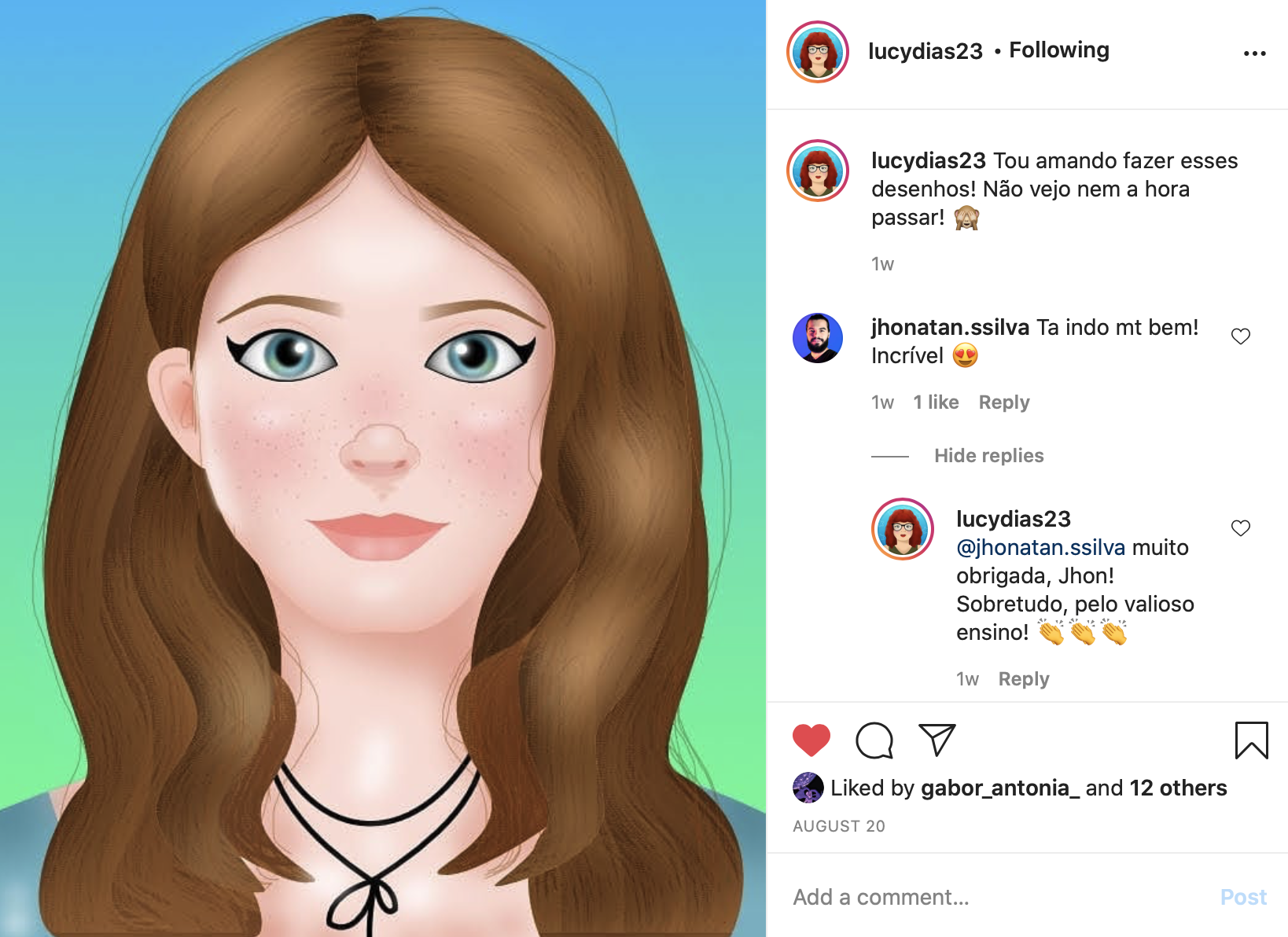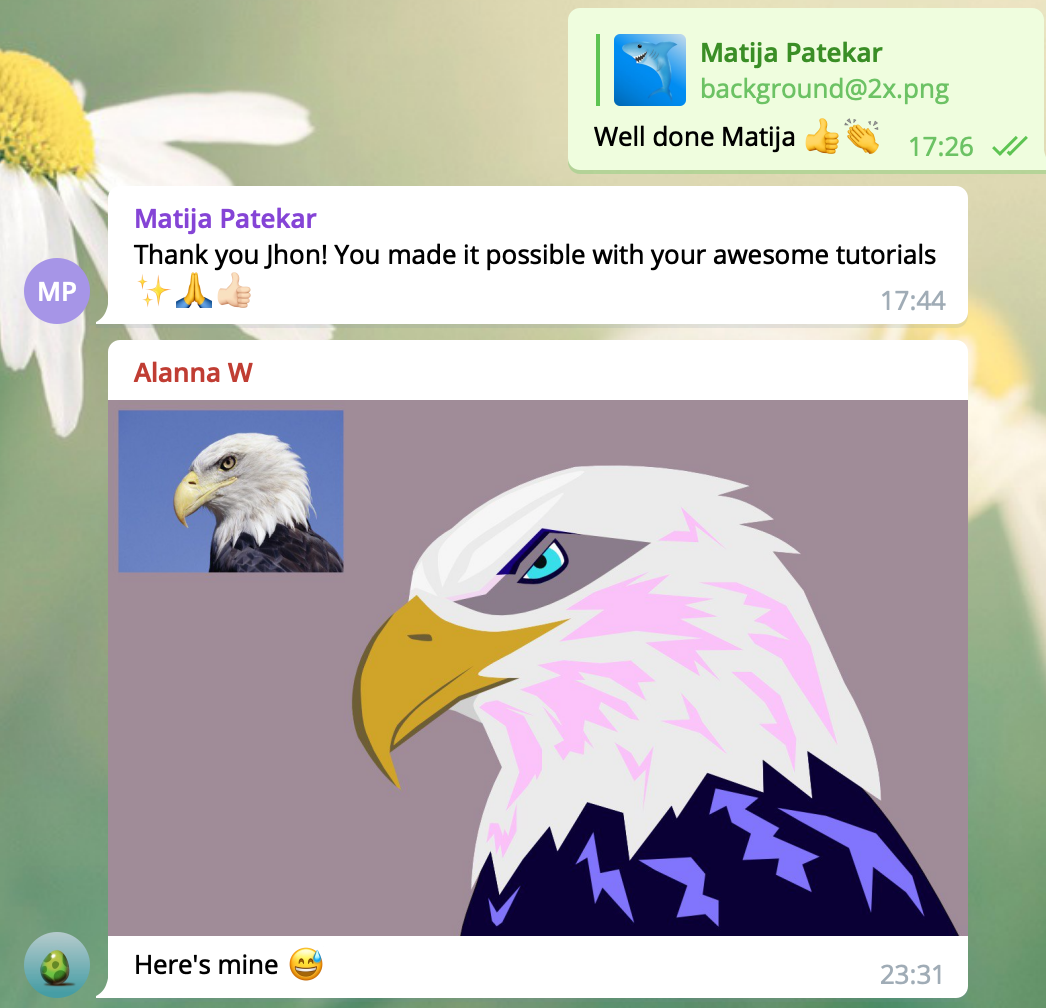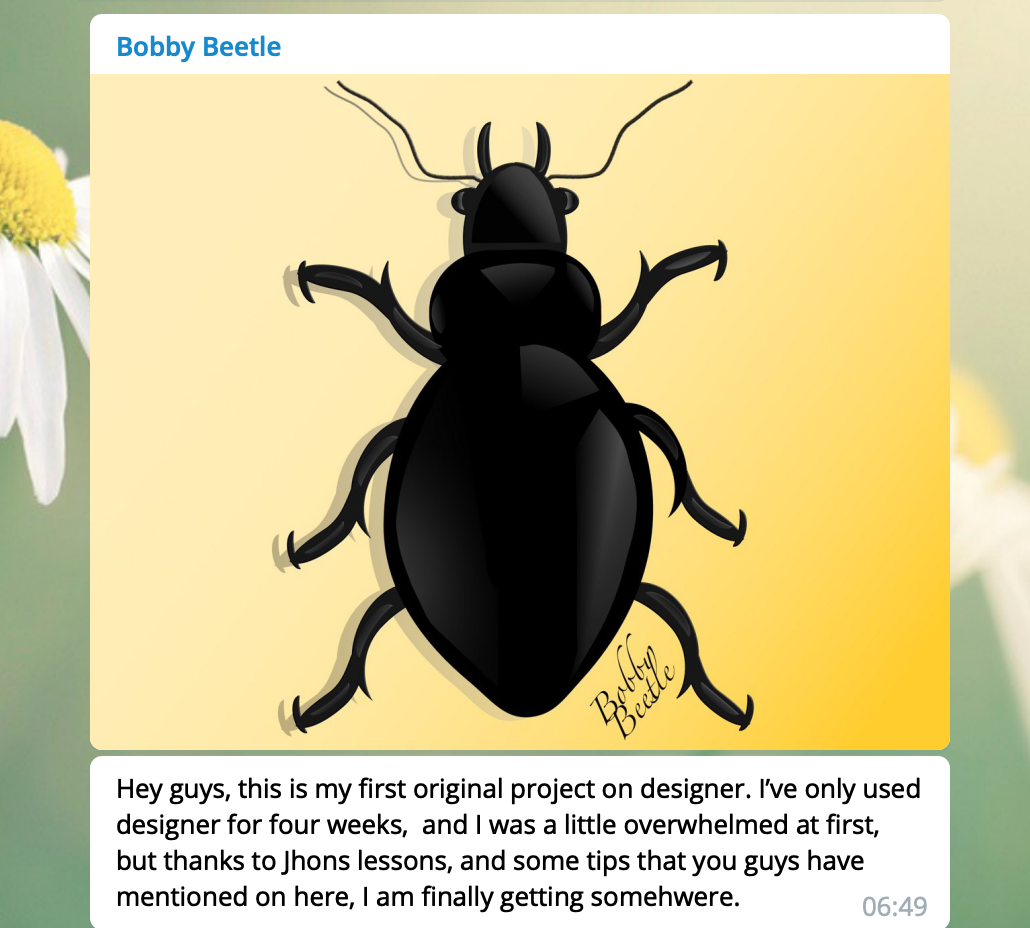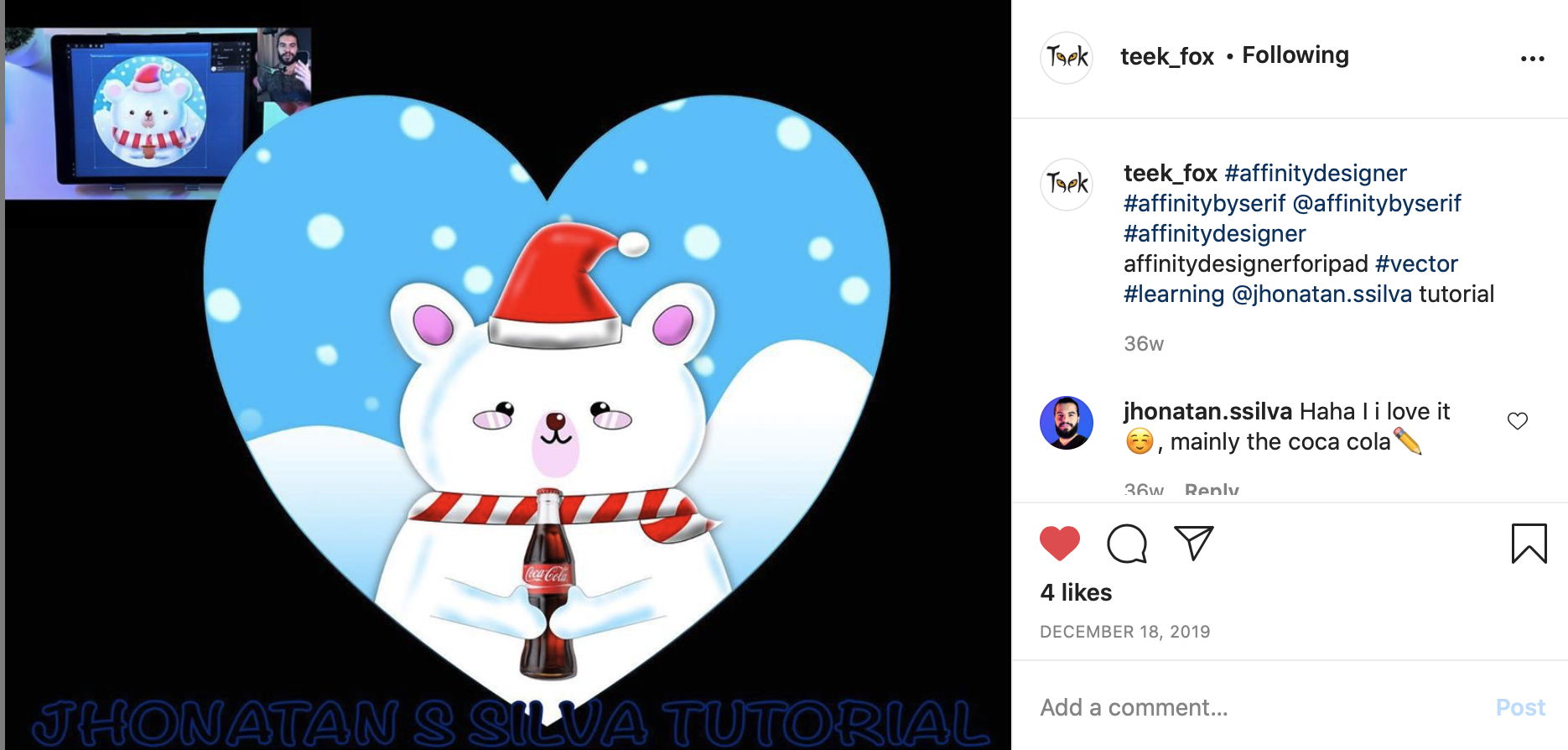 See you!
Jhon 
Achieving this goal, I'll be able to leave the Freelancing projects to create specific courses for the Vectorize
3 of 3
Become a patron to
Unlock 114 exclusive posts
Connect via private message
Recent posts by Jhonatan S. Silva
How it works
Get started in 2 minutes