JiggyDino
is creating Animations, Art and Quests
Select a membership level
Jungle Tier
We're just silly dinos, chilling in this Jungle!

-See Patreon posts and access the sketches-and-wips Discord channel on my Server!
-Get Tier 1 Discord Role (Wooden Armor) that lets you see the WIPs channel!
Includes Discord benefits
Volcano Tier
We're exploring and found weird Volcano Caverns! Seems like the rock here have interesting properties...

- See Patreon posts and access the sketches-and-wips Discord channel on my Server! 
-Get Tier 2 Discord role (Volcanic Armor) that allow access to some exclusive channels. Includes WIPS and a suggestion channel!

Includes Discord benefits
Reinforced Volcanic Armor
Limited (0 of 4 remaining)
A Dino smith found a way to get the most out of Volcanic Armor.  But he's only sharing the secret to a couple of peers!

-Everything from the previous tier
-Each month I draw you a simple thing, or animate a short simple loop.
Includes Discord benefits
About
The Dancing Lizard
Note: This Patreon is very dependent on Discord. Joining my server is required to get the rewards from tiers.
I'm an artist that draw and animate anthros, aka furries. Them furries also shows up in quests I run on tgchan.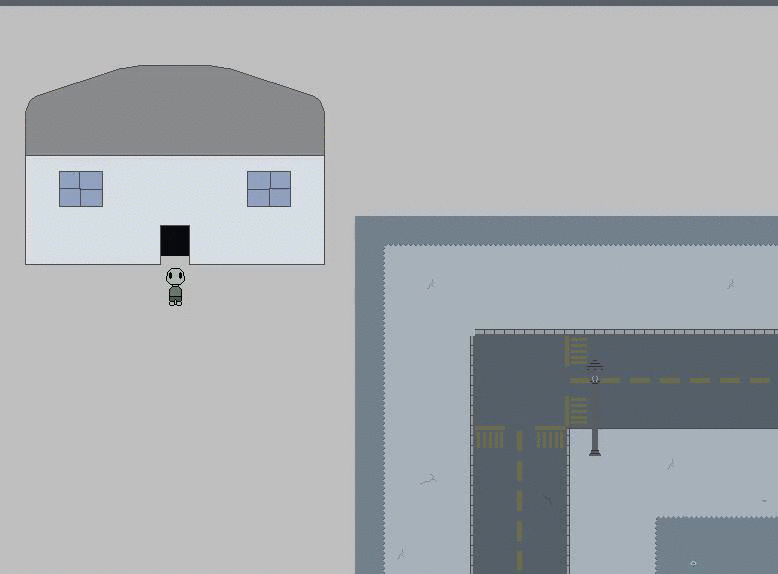 Here is a gif of what I managed to do so far in Game Maker.  Nothing great in the grand scheme of things, but I'm starting out, gimme a break!


What I've done, am doing, and planning to do
This Patreon's main focus is to offer more animations, but eventually I would like it to allow me to continue running quests and maybe even work on a game at some point.
Here's the quests I've done so far:
2 Frames Quest: 
First Thread
, 
Wiki
Shark Quest: 
First Thread
, 
Wiki
Batty Quest: 
Thread
, 
Wiki
If you support me on here, you'll also be supporting any other drawings I do. Most of these drawings can currently be found on my 
FA gallery
. If I do shift focus on other projects, this page will obviously support those as well. I definitely would like to schedule my time to allow for me to update my quest while also tinkering with Game Maker. Hopefully it would mean that I could continue making things for people while also working on a month long project like that.
Opening panels of the second part from 2 Frames Quest.



The purpose of me being here
I would like to keep doing content for the people on the Internet that would appreciate it. Patreon seems to be the best way to do so from my perspective. Ultimately, I want to try to make all the things I make available to everyone, even if it take a bit for it to go public. Even my first games, I intend to release them somewhere on the Internet for free, probably Itch.io. I might one day make a game that I'll try selling somewhere like Steam, but that is in the very distant future. Patreon is meant to mostly be a way for people to support me if they choose to do so. If someone like what I do and wants to throw a dollar my way every month, this makes that possible. But everything I make is meant to be available to anyone who enjoys it.
If you are reading this: THANK YOU!
Seriously, even if you don't become one of my patrons, I appreciate that you gave this page a look see. =3
----------------Tiers and Goals Details----------------
GOAL 1 - 

GOAL 2 - Quest update once a week
Here, I'll feel a bit better about starting continuous quests again and will try to get an update done per week. I can allow myself to update more often, but the minimum is once.  If I do miss a week then I would try to make up for lost time on the following week. Unless something crazy happens and the reason I don't update is because I'm in the hospital and am missing multiple weeks, then I might allow myself to skip weeks then.  Also note that if I take a week off, I'm not obligated to update on that week (I usually take the last week of December off).Though I could see myself making sure I update twice on the first week of the year anyway.  Depends.
Extra note: I might do small oneshot quests before this goal is reached, like Batty Quest. I try to avoid it, but sometimes I just want to run a short quest to keep sane.

GOAL 3 - Tier 4 unlock
See bellow in the Tier details for... well, details.

GOAL 4 - Quest update twice a week
Like Goal 2, but now I update a minimum of twice a week.

GOAL 5 - Lewd Quest
I'll admit this is mostly a joke goal. I'll be surprised if we get all previous goals as of writing this, but I would be extra surprised if we hit this one at the current price.  I have multiple reservations about doing a lewd quests, but it's not like I'm completely against the idea considering all the lewd art I make. But as of now, it's not feasible.  Reaching a crazy goal like this would mean I'd be more open to run one for sure, though maybe not right away. There would be preparations and things to figure out first.  I guess of note too is that it's completely possible that this price is either reduced or removed depending on things happening. For one, living situation. But for now, heh.

FROM TIER 1
See Patreon posts 30 days before anyone else and exclusive posts if any of them comes up!:
Main thing I have to offer for now are full resolution for most pics I do.  Though if we unlock the polls, this would be also something where I post the pic exclusively on Patreon only for 30 days before it becomes available to everyone. Other posts might be more situational and is why I can't predict it well.

Get Tier 1 Discord Role that lets you see the WIPs channel!:
Upon entering my server with this tier, you will get the Wooden Armor role.  With it you can see the channel in the Patreon group where I will put any sketch or wip (including animation wips) when I think to do so.  Note that this does not include commission wips, as those are kept between me and the commissioner until it is finished. Though I might post the finished product in the channel once the commissioner approved it, before I post it around online.

Once a month, I hold a poll that you can vote on! The winning option will be animated thoroughly!:
The poll will be available for about 5 days for any Patron to vote on. My aim for these animations is to try and go a bit wild with em. I don't aim to work on any of them for a month, but I don't want to make any of them too simple either. Hopefully, it'll result in cool stuff that you might not see from me regularly. These animations can either be pixel or regular. regular ones might end up being simple loops until I upgrade Clip Studio Paint.

FROM TIER 2
Get Tier 2 Discord role that allow access to some exclusive channels. Includes WIPS and suggestion channel!:
With this tier, You will get Volcanic Armor role. This role also allows you to see the suggestion channel. In this channel you can suggest things I can potentially doodle. My current plan is to use that channel to do warm ups, but I do intend to try and make sure I get to some of them as not to ignore the channel for too long. It's possible that I will sometimes prompt this channel for suggestion, but suggestions at  any time is fine. Quick sketches are the main thing this channel will yield but it's quite possible that I work on certain pics for a longer time if I'm into it and have the time.
Things to keep in mind:
I'm mostly thinking of vague suggestions.  Specific requests are meant for commissions.  Here you can ask for me to doodle fanart/R34 characters, or suggest pose or themes you would like to see me tackle (keep in mind for lewd things that I'm pretty vanilla within the furry theme. But I assume anyone pledging to my Patreon is familiar with my usual content)
Also keep in mind that I do not guarantee to draw everything suggested.  If I don't want to draw something or don't get around to it, that's normal and you have to accept that.
You cannot suggest your OCs.

FROM TIER 3 (3 Slots for now)
-Each month I draw you a simple thing, or animate a short simple loop.:
(Note that both links contains lewd examples, that can only be seen if you have a Furaffinity account.)
Simple Drawings Examples: https://www.furaffinity.net/gallery/jiggydino/folder/681198/Simple-Drawing-Examples
Simple Animated Loop Example: https://www.furaffinity.net/gallery/jiggydino/folder/681197/Simple-Animated-Loop-Examples/

Ideally, the character you could use for animations would benefit from having a simple design.  More complicated designs may require the animation to be at the simplest possible. Please, if you know yourself to be the type to not always know what to ask of an artist to draw for you, It might be best if you don't get this tier. The plan for this tier is to draw/animate you something every month.  Keep that in mind if you are considering this tier!

FROM TIER 4 (2 slots for now) [currently locked]
Get tier 3 Discord Role to more exclusive channels. WIP, suggestion and quest character design channel.
+
When I need Secondary characters in Quests, people in this tier will be consulted and worked with to potentially create some.:
This is for the Shiny Space Jewel Armor Role.  This role will allow you to see the channel where I will consult with a few to come up with characters that could appear in my quests. This can be done in a couple of ways.
-If you like to create characters, I do allow for you to just suggest character designs randomly. If I ever find a spot to use said character, I might do so down the line.  If this happens, I will let the character owner know that the design is being used.  note that if I have not used the character and they end up being used elsewhere/you'd rather I don't use that design anymore, you have to let me know so I can take them out of consideration.
-If I ever need a character design in a specific role, I will prompt this tier/channel about what I need. Setting, species, profession and etc. might be specified and people in this tier can come up with something within the parameter I've offered.
Things to note: 
I am not obligated to use any designs offered, no matter the method used.  I do want to fit the character within my own vision of the quests on offer, though this is mostly through style.
Having said that, I reserve the right to remix any design you offer to me. Those changes are meant to make the character fit the world I'm putting them in, or for them to fit the role they need to fill.  Meaning if you come up with a personality for the character, I can overwrite that personality for the role (If you come up with a gentle character, I can make them into a vicious villain If that's the role I'd rather have them in.) Though that is not to say that using the personality you came up with is out of the question.
This also means you can offer predetermined OCs, as long as you are fine with them not acting how you perceive them canonically.  Think of it like your Sona playing a role in a play or movie.
I do plan on adding a note to updates containing Patreon characters for the first time to properly credit whoever came up with the core concept.  So if you are suggesting a sona, me knowing so might change the text from "character design by yourusername" to "yourusername's yoursona as charactername".
My aim is for this to be more of a collaboration, though ultimately I have final say on what will be used in the actual quest. Quests are also a factor on how flexible I will be with this.  I could maybe even do a quest eventually where I specifically let everyone in this tier come up with characters and I make no edit on design nor personality and make those characters the protags.  Meanwhile, something like 2 Frames Quest will probably be very controlled.  Similarly, Shark Quest so far only has sharks and merfolks, so using a zebra character would make no sense though not impossible I guess.

Commission priority!:
When I open for commissions, people of this tier will be asked first so they can get slots before I open for real! Once I ask this tier about their interest, whatever is left of the slots will be open to the public.  Meaning if only one person of this tier gets a slot, I'll open to the public with only 2 slots available.  That does mean it's possible that all slots gets taken by this tier, though I do want to try and open more often in a month and this tier, as said before, also can only get one commission per month. So a full second batch would be public if I do one.
Unlock a new $50 tier with limited slots that will allow people to help me come up with characters to put in quests.
2 of 4
Become a patron to
Unlock 16 exclusive posts
Connect via private message
Recent posts by JiggyDino