Jim Dorman
is creating Music, Stories, Classes, Awareness
Select a membership level
Every little bit helps, so don't feel cheap!  With this level, you get...
1.  Special access to patron-only content, and early access to public content
2.  My undying gratitude
Listener rewards plus...
1.  Early access to new content
2.  Behind-the-scenes photos, videos, and/or recordings of the creation process
3.  Special thanks in video credits
Explorer rewards plus... 1.  Receive a personal email lesson or answer to your question once a month
2.  Extra-special thanks in video credits

About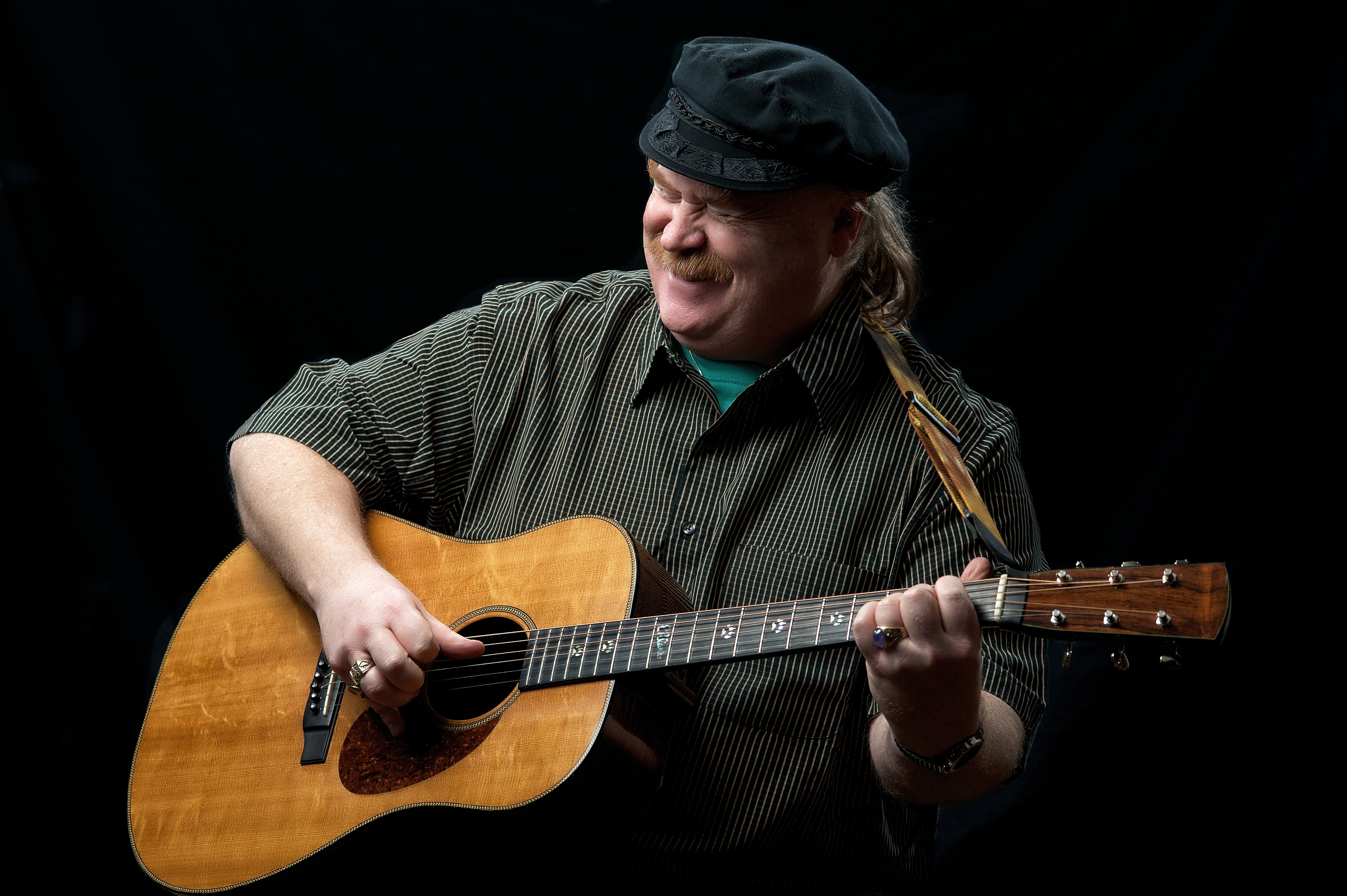 Hi there! My name's Jim Dorman and I create things. I'll bet you want to know what I do and why you should give me some of your hard-earned money. So let's do that!
What I Do
I'm a musician, writer, teacher, motivational speaker, and tour guide on a submarine (yes, really). I have an EP and a CD out now, and am working on a new full-length album as well as some collaborative music projects with other players. I have one children's book in the draft stages and ideas for at least two more. I teach music, juggling, and stagecraft to anyone who wants to learn. I run a program called
Bandmakers
that helps musicians learn what it's like to play in a band. I talk with audiences about disability (I am blind), and draw upon my own experiences to motivate people to reach their full potential, no matter what others try to tell them they can't do.
I play acoustic & electric guitars, electric bass, harp guitar, and Japanese koto, which you can hear on
my music website
. I have a Native American flute that I'm trying to make friends with, and am interested in learning to play piano/keyboard. I'd also like to try my hand at mandolin or mandocello, as well as a lot of exotic instruments from around the world.
Why You Should Give Me Some Of Your Hard-Earned Money
Because I'm going to use your money to create things that will enrich our collective existence on this planet. I want to work for you--the creation of anything is inspired by the artist's own desire to make something, but I feel that the real motivation to make something fantastic comes from the feeling you get when you give something you've made to someone else, because you want the thing you give to be the best it can possibly be. Some of the things I hope to create with your money include...
Music, both solo and ensemble
Stories for all ages
Classes and other ways to help folks embrace and explore their own creativity
Entertainment that will make you laugh or cry or think
Programs to help raise awareness about disability and eliminate fear
I will be talking about my ideas for each of these things and more in my patron-only posts, and encouraging everyone to add their own ideas to the mix.
Why I'm Doing This
I have been working in the performing arts for over 35 years. I love it. In all the jobs I've had, none make me as happy as creating art, either by myself or with others. I find the entire process exciting--from coming up with a new idea to seeing it through to completion and then presenting it to an audience. The tools now exist for a large number of artists to be supported by more than a billion people worldwide, and I want to be one of those artists. In short, I want a dream job: doing something I love and getting paid for it. This Patreon campaign is all about making that dream come true.
Not Why I'm Doing This
I am not migrating to Patreon because YouTube doesn't pay me enough for my videos. I am not interested in the word 'monetize' and I don't want my audience to be anonymous. One reason that I have not made very many videos is because YouTube is faceless and soulless, and what kind of environment is that for people to create? Art requires both a creator and a consumer, and posting videos into the either eliminates the connection between the two. I've surveyed a number of options to fund my work, and I feel that Patreon will allow me to acquire that funding
and
communicate effectively with those who show an interest in what I do.
Frequently Asked Questions
What are you going to do with our money?
Your money will help do a lot of things, including, but not limited to...
Video editing and other services that I don't have the eyesight or expertise to do myself
Purchase & maintenance of instruments and other equipment
Compensation for others who will assist me such as cast members for more involved videos or recordings
Studio time
Travel to locations, seminars, and artist residencies which provide unique environments for on-the-spot content as well as inspiration and new ideas
Development of merchandise and other tangible goods (that patrons will get in on first!)
Most of all, your pledge will give me the freedom to work on projects without worrying about money all the time. Nearly all of us have had to deal with tight budgets at some point, and the stress, lack of sleep, and overall worry takes all your energy and leaves very little for anything else. The idea of giving artists the freedom to do what they do is what patronage is all about--an idea that has existed for centuries and still works today, even better thanks to the power of the internet, where crowdfunding is possible. Everyone wins!

How often will we see new content?
I can't say for sure, because I don't know for sure. A lot depends on how much I get in pledges, because that influences how much time I have to work on projects. If I am able to do this full-time, you can expect something a few times a week. That could be posts, progress updates, or finished work. Obviously some projects are going to take longer than others, but I feel it's important to let my patrons know what I'm doing and that I am working for them. This is a win-win situation, because it's easy for artists to get involved in their own work to the point where they isolate themselves too much. We all need time to create, but communicating with an audience is a big inspiration and it helps keep me excited about my work.

How much can I pledge? Do I have to match one of the amounts listed?
You may pledge as much as you want, starting with $1 per month. When you reach a new reward tier, you will get those rewards at any amount above it until you reach the next tier. Patreon allows you to select and change how much you pledge at any time. If you would like to pledge more than the maximum tier amount of $100 per month, go right ahead! I'll be happy to create a custom reward just for you.

How long is my commitment?
As long as you want it to be. I hope that will be a very long time, but it's entirely up to you. I will be grateful for whatever you can pledge, for as long as you want to do so.  
This is a great start!  Just being able to look at a thing and not ask, "How can this make money?" will remove a lot of restrictions from my list of ideas.

1 of 4
Become a patron to
Unlock 10 exclusive posts
Connect via private message
Recent posts by Jim Dorman