James Kennedy
is creating Comics and Illustrations!
Select a membership level
Coral Crew
Help me develop Adventures and Animals! See behind the scenes sketches, Patreon only posts and get access to an exclusive WIP and sketchbook Discord channel!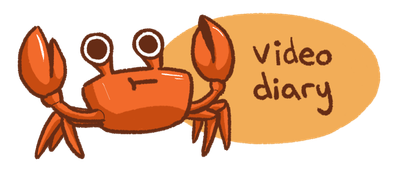 Crustacean Club
I'm gonna make a dumb, SUPER casual video talking about what I'm doing each week for my $5+ Patrons!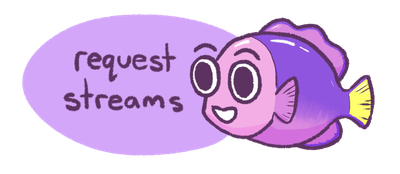 Fishy Friends
I'll do special streams roughly once a month and draw requests from my Fishy Friends!
About James Kennedy
Hello! I'm James, but you can call me Jimmy!



I'm a cartoonist from Australia. Ever since High School it has been my dream to be able to create stuff all day, everyday. I've recently started my freelance art career and now it's time to bring new life to my personal projects with Patreon! 
What is Patreon?



Patreon is a way for creatives to get ongoing financial support from their fans. I love making art, comics and videos and putting them on the internet for everyone to see, but it doesn't pay the bills! Patreon lets me keep releasing that stuff for free, but it helps me out by giving people the opportunity to pledge an amount of money per month, and in return they receive extra rewards and content from me. Think of it like Kickstarter, but for ongoing projects, rather than one big one! Making art, craft and videos takes time and often costs money, so Patreon will allow me to invest more fully in my own creations.

What will you be Supporting?



Adventures & Animals
A long time background project, Adventures & Animals is almost ready to make it's official debut as a webcomic! As I start drawing the pages, you'll be the first to see what happens.

Comics and Zines

I have so many ideas for short comics and zines! I also try to stream the creation of a comic made with random prompts regularly! With your help I can bring more of these stories to life.  

Pokemon Stories

I love making up Pokemon characters and telling their stories! Between my (often neglected) Nuzlocke comic and role-playing groups online, I produce quite a bit of Pokemon related art!


Board Games
My collection of board games has grown rather large over the last few years, and I often dream about the board games I would make! I'd love to spend more time on these in the future!

As Well as a Bunch of Other Projects!

Ideas for artworks, video series, products and crafts are constantly swimming around my head, and with your help I'll have the freedom to experiment more!
If you'd like to contribute take a look at the fishy reward tiers on the right and see what you can get in return! Stuff like early access, works in progress, art requests and physical rewards are all available! All tiers include those before them and access to an exclusive Discord channel, and remember, all my usual content is still and always will be free!
Thanks so much!
Amazing! Thank you thank you thank you thank you thank you!!!
1 of 4
Recent posts by James Kennedy
By becoming a patron, you'll instantly unlock access to 48 exclusive posts
By becoming a patron, you'll instantly unlock access to 48 exclusive posts