Jim Trainer
Poetry, Journalism, Personal Journalism
Select a membership level
FUCK MONEY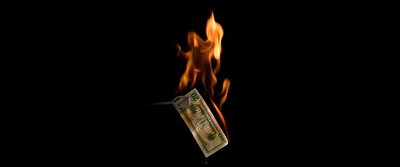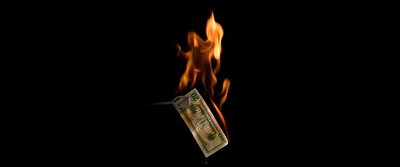 Message me links to your jewelry, vocal lessons, diet&lifestyle advice and anything and everything that makes your heart sing and we will make a deal, Good Patron!  I can't get out of this window without entering an amount.  Sign up and I'll message you and at the very least be indebted to you for 1 whole dollar USD.

Exclusive access, news feed, advanced previews of completed work, pre-sale invitations
About Jim Trainer
Yo. Trainer here. I'm a writer--a poet and a pioneer of Personal Journalism. I'm a self-publisher. I literally publish, that is manufacture, a collection of poetry and sometimes prose every year. I'm a singer-songwriter but that's another story (I'm a musician and I play bass). As a blogger at 
Going For The Throat
I've given 4-walls down access to the life of a creative, fraught with mental illness and reveling in the Life of Kings. Writing is a release and a performance for me and my people dig the hard honesty and true intimacy of my work. From writing at least 600 words there every Thursday for the last 10 years, I was able to parlay my writing experience into landing my own column--
The Coarse Grind
at Into The Void magazine. Through my own imprint, 
Yellow Lark Press
, I've been able to letterpress and perfectly bind by hand my collections of poetry and prose. I've begun courting and publishing other writers I admire and am publishing fellow writer 
Will Stenberg
this year. My ethos is punk rock all day Bubba and my goals are simple--600 words every week at
Going For The Throat
, 1,200 every month at the
The Coarse Grind
, 1 collection of poetry and prose every year and 2 letters every week to the fans, to keep the gears greased and stay connected to my people. I'm thinking I need to be publishing 5 collections a year if I want to really hone in and perfect my printing and bookmaking skills. My Personal Journalism is thriving but suffers from a lack of planning. I write those posts from the seat of my pants, between 2 full and part-time dayjobs and gigs playing bass or singing. The hardest part of all this is the travel, which I fucking love. I love getting out there in the territory and makin' 'em know. I love reading, performing and looking in the eyes of the people out there. I sell a lot of books on the road. I factor the cost of flights in to my marketing budget and I get parking tickets, sometimes $300 high, and a change in my itinerary can cost me hundreds.
I've been asked to provide you, Good Reader, with the opportunity to support me, and this happens to be the perfect way for me to be accountable to my goals. Your help and support will allow me to focus, and strike on target. I'm always booked to the teeth and cutting it right down to the wire. It might be exciting but it's less than ideal when it comes to being effective and finding for the people who could use some honesty about mental health and surviving as a creative. Your support will allow me to focus on the specifics of print and bookmaking and allow me to help others--writers and creatives who want to self publish, and at best writers who don't need the lit biz and are happy providing quality work directly to the people who want it and need it so bad. We've come this far and we're not stopping. Onward!
By becoming a patron, you'll instantly unlock access to 176 exclusive posts
By becoming a patron, you'll instantly unlock access to 176 exclusive posts
Recent posts by Jim Trainer
How it works
Get started in 2 minutes