Select a membership level
Motivate My Muse!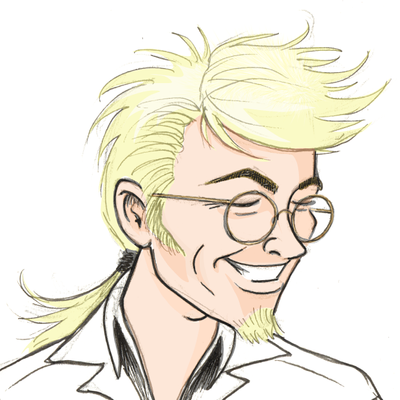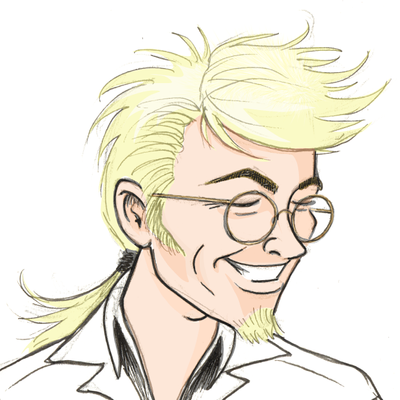 DOUBLE THANK YOU! 
Your support makes you eligible for random digital swag (short stories and art).  This reward requires that you maintain your patronage at this level. 
The content at this level is digital only.
Includes Discord benefits
My Patrons - A Thank You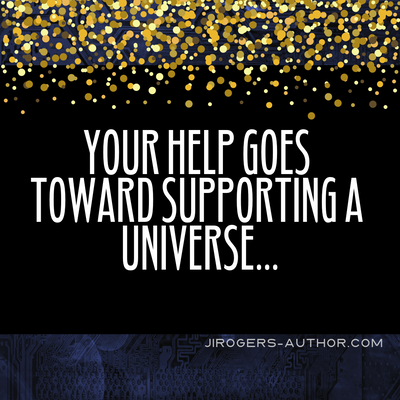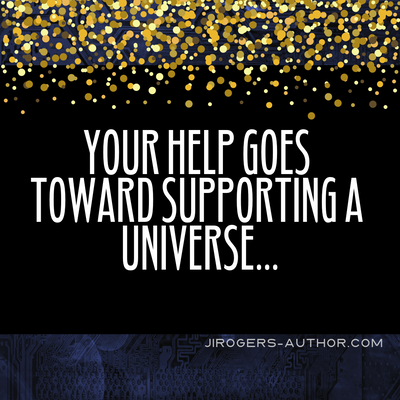 YOU'RE FANTASTIC!
This tier gives you access to all of the previous rewards and guarantees that your name will appear in each novel in the acknowledgment section for as long as you are my patron at this level. You also have access to the discord server.
I will also mail out random swag, so I'll need your address.
Includes Discord benefits
About J. I. Rogers
Hello, I'm J. I. Rogers - Sci-Fi Author & Artist.
Do you want more? Excellent; I've prepared a monologue!
Well, the biography on my website starts off like this:
"I am a green-eyed, ginger-haired, caffeine addict who is currently working on
The Korpes File Series
. When not acting as a conduit for the voices in my head or pursuing something artistic, I'm a poster child for Gen X and the Queen of most boondoggles that lead to eye-strain and tinnitus."
It's all true.

In my life I've studied film animation (pre-CGI), earned my papers as a Montessori preschool teacher, and run a hap-hazard but kept-me-in-kibble computer tech business with myself as my sole employee. I've had a family, herded cats, read voraciously, and played many RPGs (both old school and computer).
The Korpes File Series
is my first foray into writing science fiction.
Describe My Writing Style?
In
The Korpes File Series
, I blend dystopian elements, hard science fiction themes, and multi-dimensional characters to create a unique mix; I know you've heard that line before, but it's true.  The first two books have been described as an epic story of future humanity reminiscent of the Golden Age of science fiction where authors like Asimov and Clarke covered wide sweeping panoramas of future worlds. Issues of racism, classicism, and medical exploitation weave through the narrative as the main protagonist, Nash X. Korpes, first fights to survive then begins to agitiate for positive change.
Book one,
The Korpes File
, has received multiple 5-star reviews on
Amazon
,
B&N
,
Smashwords
,
Goodreads
, and on a variety of highly-regarded book blogs.
The Korpes File
was chosen as:
For a complete listing, check out my 
website
. 
Book two,
The Korpes Agenda
, was published in March 2019 and has begun to garner some attention.
For updates on the rest of the series, visit:
jirogers-author.com/
I'd like to give people the opportunity to contribute to my creative process... and send them unique loot for doing so.

I contemplated becoming a Patreon Creator for over a year, but I held off; I didn't know if I could generate enough content to keep people interested. A friend convinced me that I could and... they were right. This page has been up since 2017.

What do I need the funds for?
I'd like to produce more books, an atlas, bestiary, more maps, a series of graphic novels and eventually an animated feature using
The Korpes File Series
as the source material. These ventures are costly, both financially and in the amount of time they'll take. As a patron, you'll be making it possible for me to take these concepts from drawing table to reality. This brings us to...

Do I have samples?

Yes. There is a tiny selection of my digital and traditional art below. I dabble in illustration, digital art, photography... I may even do a limited run of figurines at some point.
This map also appears in the first three books.
Nash X. Korpes - main protagonist in books one through three.
Mhmmm. Anything Else?
I'll be adding to the reward tiers and stretch goals as time goes on (note the positive attitude I'm demonstrating - I hope that's something that'll encourage you to sign on and become my patron).
Tamyrh Quarterly
, my newsletter/zine, is a free way to get to know my work. Each issue contains necessary updates, appearances, etc., as well as a short story set in my world. It is released every October, January, April, and July.
At present (Sept 2019), I am 3 issues behind, so I'm hoping to create a big issue and catch up.
That's it for my opening spiel. As far as posting creations go, I won't spam you; you'll see one a month. Thanks for reading this, and I hope it's enough to convince you to sign on.

The Korpes File Series Funko Pop D.I.Y. Figures
Yes, I'll convert a character to Funko form every chance I get... until I run out or they stop producing the blanks. This will begin in December 2019, starting with Nash and Davis.
2 of 7
Become a patron to
Unlock 56 exclusive posts
Connect via private message
Recent posts by J. I. Rogers