Jean-Michel Pilc
is creating Music & Educational Videos
Select a membership level
Bb Major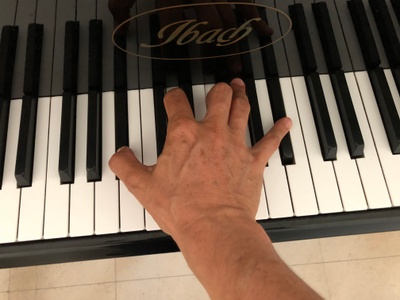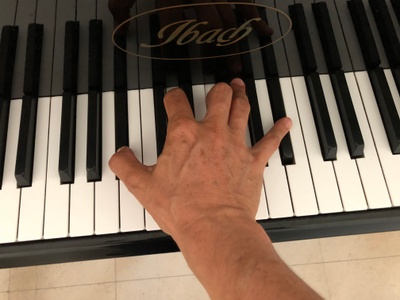 Email me one question, and I'll answer it in a tutorial video
Cluster
Limited (8 remaining)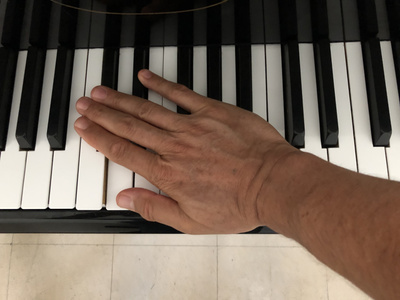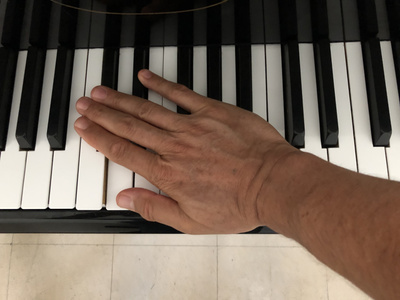 A 1h online chat on FaceBook, Skype or WhatsApp, discussing the topic(s) of your choice at my piano.
About Jean-Michel Pilc
AUGUST 2021 UPDATE: JMP "ETUDES ON IMPROVISATION"
In the next few months, I will use my Patreon platform to post relatively short (around 5 min) improvisations, played and filmed with maximum clarity so you can not only listen and watch, but also imitate and try at home, then use the inspiration make your own stuff.
Best way to learn IMO.Required equipment: ears, open mind, imagination and a bit of humour.You can check the preview 
here
.____________________________________

Life is improvisation, improvisation is life.
On this Patreon page, I will be sharing tutorial videos based on this simple principle.

If you become a patron, you will be able to access exclusive content - 2 or 3 videos per month, which any musician, regardless of style and level, can benefit from.

My name is Jean-Michel Pilc, I am a jazz pianist & composer, and Assistant Professor of Jazz & Improvisation at the Schulich School of Music of McGill University in Montreal, Quebec, Canada. I moved there in 2015, after spending 20 years in the NYC area. More biographical information can be found on my website, www.jeanmichelpilc.com.

My teaching is entirely based on my own experience as a self taught artist, who was hearing, then singing and tapping, then imitating, then playing music I loved. Before being a musician, I was, first and foremost, a music lover, and I am still in love of course.

You're probably noticing the intensive use of the word 'love' here. Well, I really believe that the best engine for progress is love; love for the music, love for discovery, love for the sensations that the musical act makes you feel, love for the sensual, physical experience which you not only enjoy, but also communicate to the listener. When you are really "in the zone" while playing, you become a listener yourself, you hear and feel the music coming out of you, and you find yourself in the center of a magical energy loop. You are both music emitter and music receiver. And when you improvise, this miraculous process becomes amplified organically by the personal, natural, instantaneous, spontaneous, unique, "in the moment" creation act which needs no explanation nor analysis. A real state of grace can then be accessed. You speak music, you are music, instead of just playing it. Music, like life, becomes an experience, a discovery, and a revelation. 

Music is an art, it is a language. Improvisation, like life, is an experience where senses play a crucial part. Science and discipline matter only insofar as the feeling, the passion, the fire, the love and the mystery are present. My philosophy and my goal when teaching music are to make sure you build your craft the right way, from good, strong fundamentals, and that, thanks to simple but original rhythmic, melodic, physical, vocal exercises, your instrument becomes your voice, not just a tool which stands in the way of your creativity. You will discover improvisation in the same way you discover life, and my exercices are based on simple but striking analogies between the two: breathing, walking, jumping, appreciating distances, driving, meeting people, having conversations... Fluency, fun and authenticity are the key words here. I want you to be a musician, first and foremost, not a theoretician or a trained expert. I want you to experience emotions, feeling, swing, groove, beauty, and, last but not least, pleasure. I want to convey to you the fire and the passion without which music is just a word. If my fire and passion can feed yours, then I will consider myself successful here!

So… let's get started. Rhythm will come first, and as you'll see, there are already quite a lot of things we can do here.

I will help you become a self taught musician, with autonomy, curiosity, passion, and... love. I will help you live improvisation to the fullest.
I look forward to working with you on Patreon.
When I reach 100 patrons, I will post a new and very special tune.
1 of 1
By becoming a patron, you'll instantly unlock access to 46 exclusive posts
By becoming a patron, you'll instantly unlock access to 46 exclusive posts
Recent posts by Jean-Michel Pilc
How it works
Get started in 2 minutes