Joan Davis
is creating Music
Select a membership level
The Dazzling Drummers
You Dazzling Drummers are the constant beat that make it all possible. You will get regular updates on ongoing projects and events. A big thumbs up! for being a great supporter in the Patreon community. Thanks!
The Cool Bass Players
Keeping the rhythm going is really important! You Cool Bass Players will be inspirational in keeping my projects on the move. As special community members you will have access to Patreon-only feeds. A band is nothing without the driving force of the Bass! Thank you !
Lead Guitarist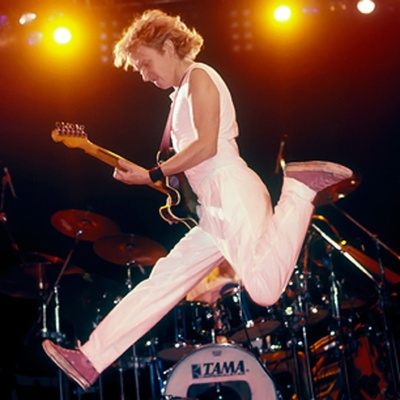 You are amazing for believing in me! I will be able to buy equipment to create better videos and hold online concerts for you to enjoy.  As well as having access to my Patreon-only feed and updates, I will answer your messages and feedback directly and personally through monthly video Q & A, just for you! Your Patronage provides money to take my music and performances into the studios and onto the stage. Thank you for supporting me. 
About
Hey, I'm Joan Davis, a singer-songwriter and performance poet. My absolute love of cinema has also driven me to produced and directed various short films. I am originally from Washington DC where I was surrounded by art galleries, nightclubs and music that seemed to flow out of every window in my home city.

I feel like I was always doing something creative. I never had to seek out an artistic life and find an artistic outlet, Art would always find me. Even as a kid, I'd be singing in the playground in a corner by myself. Writing stories under the covers with a flashlight in my bedroom at night.
I moved to London some years ago where over time I worked with lots of great musicians and artists. I created several albums, many singles as well as many performance projects.

I love to work with people. I love to work with artists. It's really fulfilling to bring people of all ages into a space where they can express themselves through music and performance. I've enjoyed some of my happiest and yes stressful moments getting community organisations and funding bodies working together to create Music and Social awareness and unity. face to face and online. I've seen the healing benefits, the enlivening benefits for people when they have found that thing inside of them – when they connect with their artistic nature.

And that's it. It's natural. Art is natural.

There are two new albums that I want to create and two that I have never published, as well as a performance project called Beautiful Conversations. I also would like to buy music and film equipment so that I can set up a live studio bringing together local and international artists in order to record music and to stream live concerts to all of you. I know that as an artist there is always more to learn and I would like to get training to improve my skills as an artist. Even though I am a professional and I have been out in the field for many years, music never stops changing and growing and I need to change and grow with it.

As you can see, I still have many exciting things to say and stories to tell, however in order to complete these projects I am asking for your help. Times are hard these days for artists. There is very little funding. Without the support of arts organisations, we independent artists have put our own hands in our pockets to self-fund our projects but we can only achieve so much on our own.
If you can through Patreon help me to develop and create my art, I will be so grateful. If you support me I look forward to keeping you updated with my latest ideas and projects.

When I first heard of Patreon I thought it was a great idea. Really bringing together artists and people who want to enable their artistic freedom. But more than that we can create a community where everyone can share and support artists and feel that they are part of actually creating art, of creating music, theatre, film. You as a patron will have a hand in keeping art alive, and independent, and true to itself.

To all you patrons, I'd like to thank you sincerely from my heart because it's wonderful that there are people out there that care about us and want to help.

will provide financial support that I need to concentrate on writing and producing my music



1 of 5
Become a patron to
Connect via private message