Jo Buckman
is creating stories, scripts, articles, blogs and all that good stuff
Select a membership level
Official Patron
You're a star! Thanks for helping to support my expensive caffeine habit. At this level, you'll receive a weekly exclusive update about my life, writing or major life lessons I've learned this week. The end will include a weekly writing jolt (task) that you can do to inspire your own writing. 
All-access Patron
Legend! I look forward to inspiring your own writing. At this tier, enjoy the weekly newsletter plus a chance to be part of a monthly Q&A online chat 1 hour session - where I'll answer any questions you might have and give you some little tips on how to unlock your creativity and start writing!

Please note: These will be general questions about writing, my life, broad strokes about any stumbling blocks, etc. This will not be a chance to get direct feedback on any material you're working on.
VIP Patron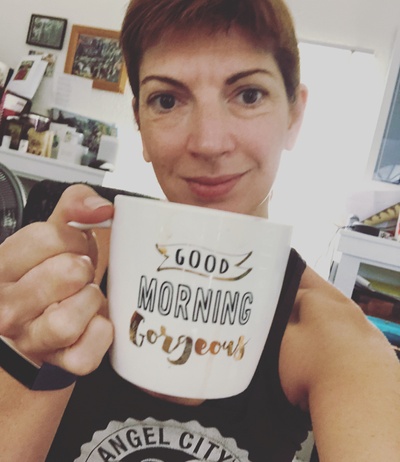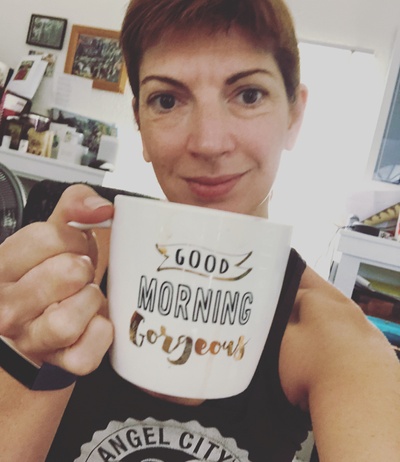 Thank for your support! In addition to my weekly newsletter and monthly chat, you'll join my weekly 10 minute mindfulness meditation class every Monday morning PDT. This will help you to center and prepare for a creative week ahead. A great way to start your week!
About Jo Buckman
Hi There,

Welcome to my life! Thanks for being here. A little about me: I like to write and explore the things that NOBODY really talks about enough - Sex, addiction, grief, money, making money when you're creative (and the crap jobs you sometimes have to do when it's not enough). Don't worry - I explore this stuff in a fun, palatable way!

Whether it's through a script, story, blog or article - I like to take go THERE, in the hopes that you'll come along for the ride, relate to my stuff and we'll both feel less alone. To me, writing exists to tell STORIES. And stories exist to explore the human condition, express emotions, create empathy and inspire others.

WRITING is ALL I do. I live, breathe, think and dream about it. It's what I do for a living, what I when I need clarity in difficult situations, and what I do to feed my soul. I do it EVERYDAY. Whether I want to or not - especially when I don't want to, because frankly, I rarely do.

Why? Writing is HARD. But what I've found over the 10+ years of doing it, is that it's all worth it. Spilling my guts on a page, putting it out there for EVERYONE to read (even my Mum), making myself vulnerable has been at times, terrifying. But it's also been surprisingly cathartic and refreshing. Every time I've been vulnerable and put it out there, people have responded, related and it's been reassuring for me and them. It's given them a safe space to feel their hidden emotions or buried pain. A reassurance that they're not alone. It's been a moving experience and I'm so grateful for it.

Here's what I offer you when you come on this journey with me: A chance to explore the stuff (even the taboo stuff) we don't talk about enough: women's erotic desires, promiscuity, loss, depression, terrible first, second and third dates, addiction, mental and spiritual recovery. The best thing is: You can do some of the steering.

You have any number of opportunities to be part of this journey. You can help pick topics for me to write about, you can participate in a bi-weekly (fortnightly) writing session, be part of our weekly meditation, or you can enjoy a monthly half hour online session with me where we brainstorm or discuss any ideas you currently have. You'll also get to read my stuff on here before anyone else and of course there will be a weekly post that will only be available on here - and I'm always open to topics. We're even going to do monthly writing assignments to get those creative muscles flexing.

So look, I'm not just here to write about the stuff nobody wants to talk about. I'm here to inspire you to find your own voice, so you'll be writing stuff too.

I look forward to our journey together. Please reach out to me if you have any questions.

Thanks for reading!

Warm regards,
Jo
Become a patron to
Connect via private message
Recent posts by Jo Buckman
How it works
Get started in 2 minutes