Joel Carillet
is creating Global Photography and Writing
Select a membership level
Postcard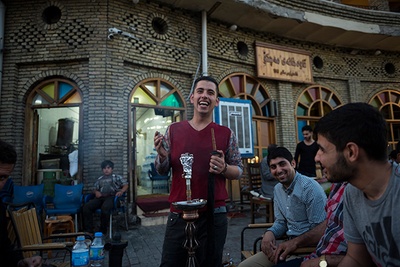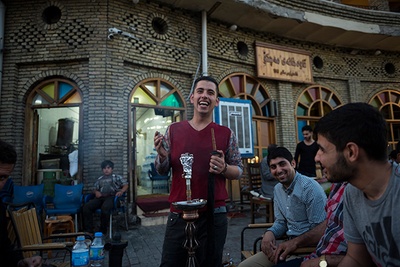 Thanks to the internet, postcards are a dying art. But once a year I'd like to send you, or someone you designate, a postcard from somewhere in the world.
Postcard+
This is the same as the $5 tier -- a postcard -- except that I will also try to remember to make and send you a video hello from me and a barber somewhere in the world.
About Joel Carillet
An Introduction

My name is Joel Carillet. Since 2006, I have been documenting life around the world through photography and writing, endeavoring to provide context and understanding to everything from life's more simple pleasures and struggles to more complex political situations. I'm starting a Patreon account to ask for help as I continue this work and develop the means to better engage people with it.
Want to see a few photos before reading on? Here's a three-minute slideshow:


Who am I?
I document life, from political upheaval in Egypt to beach culture in Brazil, from refugee camps in Iraq to pilgrims walking the Camino de Santiago in Spain. Mostly I photograph people and the contexts in which we live. I'm on the road roughly half of each year; the other half I'm home editing photos and writing.
Twenty years ago I wanted to be a diplomat. I took the exam twice and didn't pass. But that original desire to communicate globally, to aid in understanding between people and cultures, to simply connect with another human being — it still animates me.
For the last ten years I have supported myself by living frugally and selling a portion of my work through iStock, a stock photography provider. That income peaked in 2013 and has been in decline ever since.
In the past, the time I invested in iStock was justifiable, for it supported my travels and enabled me to work on photography projects that I was — and am — passionate about but which, in the short and medium term, provided no income. Those days are gone. I want to step beyond my financial dependence on stock photography, with its diminishing returns and siphoning of time that could be more meaningfully invested elsewhere.
What your money will be used for
Photographing people and issues around the world, including ongoing work on several long-term projects, including "And Who Is My Neighbor?" and "Christianity in the Middle East."
Public speaking. We tend to care about people best when we know them a little, when we have seen them and heard their story. Photography is useful this way. I would like to develop a series of photo-based speaking presentations that I can offer to universities, religious communities, Rotary Clubs, etc. For example, "Who is my (Global) Neighbor?" Or "Walking the Camino de Santiago." Or "Reflections on 14 Months Traveling Overland across the Width of Asia." And so on.
Developing books. For example, And Who Is My Neighbor? would combine images and text to flesh out who our neighbors are as well as what it means to live in a neighborly relationship with what is happening around us.
Hire fixers. Most of my work does not require fixers — local people who help journalists navigate bureaucracy, military checkpoints, language barriers, and all manner of nuances that a foreign visitor is likely to miss — but there have been times in the past when it would have been very helpful. I would have used my time more efficiently and probably would have been safer too. There will be times in the future that I would like to hire a fixer.
In conclusion
Years ago, when I first started out in this itinerant lifestyle, I jotted down in my notebook:
Traveling, when done well, is nothing less than learning to love—loving things like adventure and change, yes, but even more learning to love people with names like Mustafa, Flora, Yangyang, Sikander, and Balram. It is learning to love places in all their complexities and contradictions, beauty and horror. It is learning to love our connectedness—that no matter what the religion, war, language, or worldview, we are, when all is said and done, neighbors in a world we share.

This attempt at soliciting community support is a hopeful experiment, and it is rooted in my desire to continue building on what I wrote those many years ago. If you would like to contribute, and are in a position to contribute, I thank you. The funds will help cover the anticipated lost income as I pull back from stock photography. It will help me focus on more meaningful projects and work -- work that I hope will begin to provide its own sustainable income in the future.
With Patreon you can contribute in any currency, and change or cancel your pledge at any time. Please contact me if you have any questions!
Two last things:
$687.93 of $2,000
per month
1 of 1
Recent posts by Joel Carillet
How it works
Get started in 2 minutes