Joe Letz
is creating smiles, ridiculous content and once in a lifetime experiences!
Select a membership level
LETZ KEEP TABS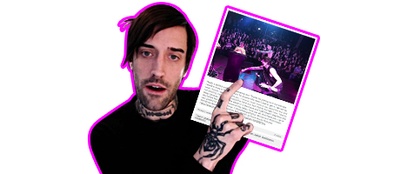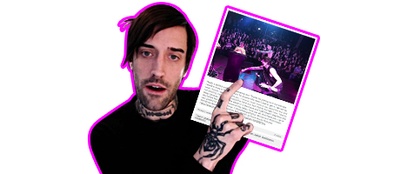 Access to weekly LETZ REFLECT BLOG & all Patreon posts!
Be immortalized on personalized monthly MEMBERS ONLY merch!
Access to monthly MEMBERS ONLY MERCH ANNOUNCEMENT Video hang!
Access to THE LETZ PARTY Patreon community on Discord!
-At least once a week I will generate some fun content for you guys to absorb and interact with me (and each other) over.  It might be a tour blog, a post about a personal mission I am undertaking, a random picture that has a big story to tell, or a number of other things like a wacky dream I had or an inspirational video I just fell in love with... there are usually several posts throughout the week here but you can count on at least ONE of them being something epic and fun and for your eyes only! (lots of things I discuss here can be rather personal so I would appreciate everyones' discretion with keeping it within THE LETZ PARTY community :-)
Please join me for the wild ride that has and continues to be MY LIFE!
-I release one MEMBERS ONLY merch item each month, with every single member of THE LETZ PARTY's name on it!  THAT'S RIGHT!  your name will be on a shirt, or a poster or something else I may not have thought of yet!  each month I make a limited number of these items and you guys all have access to these exclusively! (separate purchase is required if you want one of these items, but it is not mandatory! just buy it if you like it! buy zero, or collect em all.  its totally up to you!)
- Each month I have 2 hangs.  the second hang that is towards the end of the month is for the next tier up and higher, but the FIRST hang of each month will be for everybody (including you!), and this is where I will announce each month's exclusive merch item, and of course hang and answer questions and be a silly man. (see next tier up for access to BOTH video hangs for the month.  the second hang will be an upgraded version of this one, where I will often have guests and interview friends and colleagues and do silly things with my girlfriend like cook or let my son give me atomic wedgies in front of you).
Includes Discord benefits
LETZ TALK SHIT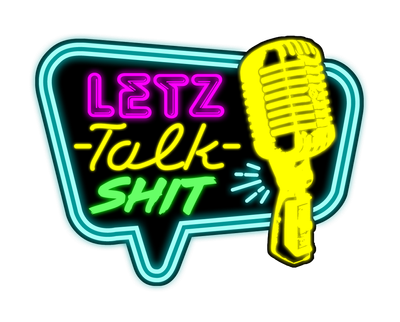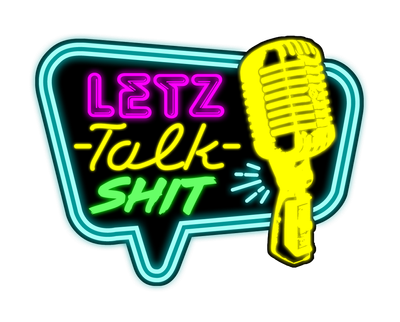 Access to monthly LETZ TALK SHIT podcast livestream
AND EVERYTHING IN PREVIOUS TIER

-These are scheduled, announced and take place usually towards the end of each month.  I will always have a different guest on, and will announce the guest before hand so you guys can prepare questions and comments and get excited about it.  Only YOU GUYS in this tier (and higher) are gonna be allowed to attend the video podcast as its happening and to be involved in our conversation and ask questions... I will make these public after they happen, but only members like yourself can be present and participate.
I look forward to getting more and more creative with these as I get more comfortable so come along for the ride and LETZ GROW THIS into something wild!
-All perks from lower tiers available as well. Visit the other tiers to learn what else you get!
Includes Discord benefits
LETZ BE SOCIAL
Access to MEMBERS ONLY INSTAGRAM
Wacky BIRTHDAY VIDEO instagram shout outs.
20% off all things FUXLEEP & JOE LETZ.
AND EVERYTHING IN PREVIOUS TIERS

-Expect frequent posts of my personal and backstage world. All the random fun and crazy things that happen to me on a daily basis will be posted here constantly. Join me on this ride and get to know me, my band members, my girlfriend and my cats and let's chat in the comments! I'll also be using IG live on this account for random rehearsal, food shopping, dressing room hangs/ make-up application, live show streams, and all other types of hang outs that pop into my head.
I will also do random IG live hangs (separate from YouTube Q&A) these will be unannounced and sporadic. i'll always keep em up for 24 hours after in case you miss it.

-I will record and post a wacky Birthday shout out video to you so that everyone else knows its your birthday too and we can all celebrate together!

-Enjoy 20% OFF everything at fuxleep.com, berepulsive.com & my Joe Letz memorabilia store at Big Cartel as well as any Joe Letz exclusive merchandise at concerts like signed drum heads and cymbals! Links to all stores can be found at https://www.joeletzparty.com/links/ . As long as you are a Patron, this code will be active and available for you to use on anything and everything you want to purchase.

-All perks from lower tiers available as well. Visit the other tiers to learn what else you get!


Includes Discord benefits
About Joe Letz
I've been considering launching a Patreon for quite some time now. I finally feel like I've come up with a handful of unique and exciting things to offer that we can have a ton of fun with, all while getting to know one another.
Even though I try, it has proved physically impossible for me to stay in contact with every single person who messages me, comments to me, tweets at me, etc. I always try to respond, but I always feel like I simply don't have the time to reach back out to every single person and give everyone the attention that they want. So i've decided to create a Patreon to sort of weed through the more casual social media followers in an effort to concentrate everyone who is eager to be in more constant touch with me. Now, the people who wanted to have that extra special connection to me and look into my life can have it.
I'm super excited about this because interacting with all of you is the best part of this crazy job that I have. If it wasn't for all of you, I wouldn't be here doing what I love to do, so I really thought it was appropriate for me to create this platform where you guys could get something extra special and we can build a community together where we can all entertain and support one another.


Become a patron to
Unlock 197 exclusive posts
Get discounts to an online store
Connect via private message
How it works
Get started in 2 minutes