Select a membership level
Wanderer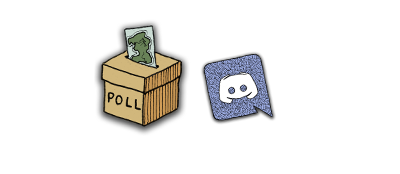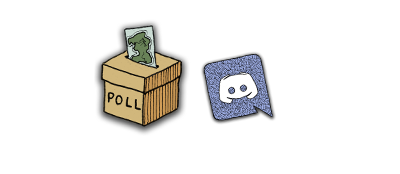 Access to patron only areas of the discord
Access to my 4K maps (from discord submissions and any non exclusive commissions I do)
Submit to Map Ideas (on my discord)
Includes Discord benefits
Explorer
Access to patron only areas of the discord
Access to my 4K maps (from discord submissions and any non exclusive commissions I do)
Submit to Map Ideas (on my discord)
Regular VTT Dungeon Maps (more than you can eat)
Includes Discord benefits
Adventurer
Access to patron only areas of the discord
Access to my 4K maps (from discord submissions and any non exclusive commissions I do)
Submit to Map Ideas (on my discord)
Regular VTT Dungeon Maps (more than you can eat)
Great Library access (10K+ maps)
Postcard Dungeons (x2 sent every 3 months)
Includes Discord benefits
About Jog Brogzin
Come in traveller,
Welcome to Jog Brogzin's Refuge for Explorers. Are you looking for rare and exotic maps? Are you from the city council and looking for building plans. Or an adventurer looking to delve into the nearest dungeon. Have a look around, all our maps are free to browse.
I make hand drawn fantasy maps of every style you can imagine
. I make traditional Atlas maps, build Dungeons and Buildings and design Towns and grand Cities. I use various styles: top down, elevated and isometric.
Here's what you'll get as a patron:
You are happy with the free maps but want a bit more control over what maps are made?
Then you're a Wanderer
, a free citizen with 
access to patron channels of the discord
. You also have access to my
4K maps (including some in glorious colour)
 and can submit your
ideas
for 
maps
 to my Discord.
Then you are an Explorer
. You'll get some
dungeon postcards
 every 3 months. You'll also get the previous tier rewards.
You like receiving the VTT dungeons, but want more? The lower quality black & white maps not enough?
Then you're an Adventurer
. Access the Great Library full of
very high resolution
 poster quality maps. Also you'll get some
dungeon postcards
 in the mail every 3 months.
Want even more loot? Find yourself visiting dungeons on solo missions?
Then you're a Hero
. You will receive
8 items in the mail every month!!
Mostly you'll be building up a collection of double sided 5x5" modular dungeons tiles, but sometimes I'll send a surprise. 
A true warrior! You are now a
Champion
. I want to teach you all I know. I will give you a
1hr one on one mapping tutorial
every month on discord (or another platform that suits you). You choose the topic you want to learn.
I've been making fantasy maps for over 30 years. My maps are mostly 
traditional pen and paper
but I also use photoshop for colouring, so expect this for some maps. When I make a map, I feel like I'm actually exploring the land I'm mapping, I become the legendary Jog Brogzin (in my mind anyway 😄).
With your support I can spend more time doing what I love and hopefully create something personal and special for you in the process. 
Let's explore these worlds together!
Jog
$349.34 of $1,538.87
per month
This represents all I need to support my family. I'm not in it for the money, but for the financial independence. If I hit this goal, I will scale back on commission work and I will prioritise the patreon 100%. 
1 of 1
Become a patron to
Unlock 410 exclusive posts
Connect via private message
Recent posts by Jog Brogzin
How it works
Get started in 2 minutes